Events & Tickets
NWS INSIDE
A DIGITAL MEMBERSHIP PROGRAM 
Become a founding member of NWS Inside and help shape the future of classical music! 
The New World Symphony is channeling the power of its groundbreaking concert series and state-of-the-art online connection capabilities to launch NWS Inside—a new digital membership program that brings unforgettable experiences right to your home.
As an NWS Insider, you'll experience incredible performances, hear from some of the most influential musicians in the world and be a part of the conversation about how classical music organizations can better reflect the communities they serve.   
You also join the New World Symphony philanthropic family, investing in our mission of training young musicians for leadership roles in classical music and serving as the Research & Development arm for classical music organizations.  
JOIN TODAY  
Annual Membership: $150, which includes all of the below benefits and a $50 tax-deductible contribution to NWS.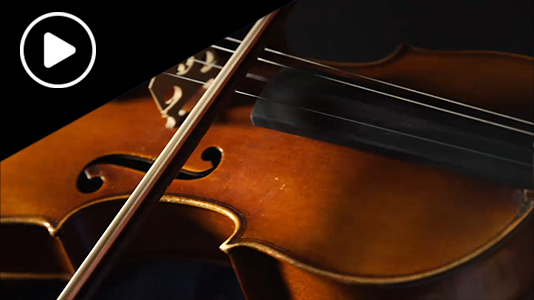 Become a founding member of NWS Inside and help shape the future of classical music!  
$150 per household ($50 is tax-deductible)

BENEFITS OF MEMBERSHIP 
Season-long on-demand access to 12 digital concert streams 
Exclusive access to NWS events, which may include: 

Behind-the-scenes conversations with NWS guest artists, Fellows, and producers
Master classes, talks from leading musicologists, mock auditions, musician wellness programs and more
Member-only watch parties and pre- or post- concert talks with the artists
Select NWS archival concerts  

Discounts on tickets to in-person NWS concerts at the New World Center and on the road 
Digital program notes, artist biographies and more 
Invitations to converse with and offer input to NWS leadership as they craft future programs 
Inclusion in the Donor Listing in the NWS season program listings
And additional surprises and bonus content throughout the season 
2021-22 NWS INSIDE EVENTS
October
Saturday, October 9 at 7:30 PM Eastern: LIVE: NWS Season Opening Concert

Conductor and NWS alumnus Christian Reif joins mezzo-soprano Sasha Cooke for a special performance of works by Samuel Coleridge-Taylor, Gustav Mahler and Robert Schumann.
Free on YouTube: https://youtu.be/GHmoCp4aKsI
November
Saturday, November 20 at 7:30 PM Eastern: LIVE: Brahms and Sibelius Concert

Renowned violinist Augustin Hadelich returns for Jean Sibelius' Concerto and Christian Reif leads Julia Perry's A Short Piece for Orchestra and Johannes Brahms' First Symphony.
December
Saturday, December 4 at 7:30 PM Eastern: Weill's New Night Music Concert

New Music at New World Symphony! This concert features a new (rediscovered) work by Kurt Weill, and unique chamber works featuring cellist Oliver Herbert and dancers from Kyle Marshall Choreography.

Saturday, December 18 at 7:30 PM Eastern: LIVE: Sounds of the Season Holiday Concert

NWS's beloved Holiday Concert has Fellows decked out in their finest and funniest holiday costumes. Together we celebrate a variety of cultural heritages and the magic of the season.
January
Saturday, January 8 at 7:30 PM Eastern: Lyric, Preludes and Omens Concert

A delightful mix of chamber music, string ensemble and full orchestra works, including George Walker's stunning Lyric for Strings and Franz Liszt's Les préludes

Saturday, January 29 at 7:30 PM Eastern: Scheherazade and Gershwin Concert

Jazz pianist Aaron Diehl performs a new edition of George Gershwin's Concerto in F and conductor Marin Alsop leads Nikolai Rimsky-Korsakov's evocative Scheherazade.
February
Saturday, February 5 at 7:30 PM: LIVE: Harlem Renaissance Concert

Finale performance of NWS's multi-disciplinary festival exploring and celebrating the Harlem Renaissance.
March
Saturday, March 12 at 7:30 PM Eastern: Rachmaninoff's Piano Concert

Pianist George Li makes his NWS debut performing Sergei Rachmaninoff's staggering Second Piano Concerto—a virtuosic feat! Conductor Rafael Payare leads Edward Elgar's Enigma Variations and Inocente Carreño's Margariteña.

Saturday, March 26 at 8:00 PM Eastern: LIVE: Tchaikovsky's Fourth Concert

Piotr Ilych Tchaikovsky's Fourth Symphony is a sonic exploration of fate, fury and victory led by Roderick Cox. Cellist Zuill Bailey makes his NWS debut with Victor Herbert's Second Concerto.
April
Saturday, April 9 at 8:00 PM Eastern: LIVE: Latin Love and Lore Concert

Latin ensemble People of Earth join NWS Fellows and conductor Teddy Abrams for the world premiere of a work by Dafnis Prieto, along with works by Gabriela Lena Frank, Leonard Bernstein and Aaron Copland.
May
Saturday, May 7 at 8:00 PM Eastern: LIVE: Season Finale Concert with MTT and Gil Shaham

Michael Tilson Thomas closes NWS's 34th season with Gustav Mahler's Fifth Symphony, Ludwig van Beethoven's Creatures of Prometheus Overture and Joseph Boulogne's Violin Concerto played by the incomparable Gil Shaham.

Saturday, May 21 at 7:30 PM Eastern: Montero's Latin Concerto Concert

Phenom pianist Gabriela Montero performs her own Latin Concerto before joining conductor Xian Zhang in conversation. NWS Cello Fellow Ben Fryxell performs B.A. Zimmerman's Songs of Hope as the NWS Concerto Competition Winner.
June
Saturday, June 4 at 7:30 PM Eastern: Primous Fountain Concert

MTT and NWS Fellows explore the music of Primous Fountain—An American Original and MTT's longtime friend and colleague.
 ABOUT NWS
Founded in 1987 by the trailblazing conductor and musical maverick Michael Tilson Thomas and Miami philanthropists Ted and Lin Arison, New World Symphony prepares young musicians for leadership roles in classical music worldwide. NWS is a laboratory for how music is taught, presented and experienced. With an orchestra made up of dynamic young musicians at the start of their careers, each granted a three-year fellowship, NWS offers in-depth exposure to traditional and modern repertoire, professional development and entrepreneurial training and personalized experiences working with leading guest conductors, soloists and visiting faculty. Each year new Fellows join the orchestra, and our alumni corps of over 1,150 Fellows have taken on roles in orchestras and musical ensembles around the globe—maybe even in your community!