Events & Tickets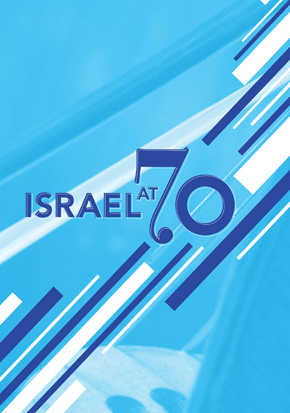 Special Event
ISRAEL AT 70 - VIP TICKETS
New World Center
Saturday, October 27 at 8:00 PM
Michael Tilson Thomas, conductor
Itamar Zorman, violin
Rumshinsky: Overture to Khantshe in amerike
Dorman: Jerusalem Mix
Mendelssohn: Violin Concerto
Mahler: Mvt. I from Symphony No. 1, "Titan"
Seventy years after the establishment of the State of Israel, Michael Tilson Thomas (MTT) leads a celebratory one-night-only event honoring the Jewish heritage of Mahler and Mendelssohn, contemporary pioneer Avner Dorman, and that of his own family, The Thomashefskys. Regarded by many as the finest concerto written for any instrument, Felix Mendelssohn's romantic masterpiece is a showstopper in the hands of award-winning Israeli violinist Itamar Zorman. Mahler's symphonies are one of MTT's specialties and he led a performance of the First Symphony in Tel Aviv during NWS's 1995 tour. They revisit the Titan's first movement in what is MTT's only Mahler offering this season—don't miss it! Named after a popular Israeli dish, Avner Dorman's ode to Jerusalem reflects a bustling and deeply religious city in a quintet for winds and piano. In a special treat, the evening starts with a circus-like overture from The Thomashefskys, MTT's homage to his grandparents and Yiddish Theater royalty, Boris and Bessie.