News
December 9, 2015
A Week of NWS News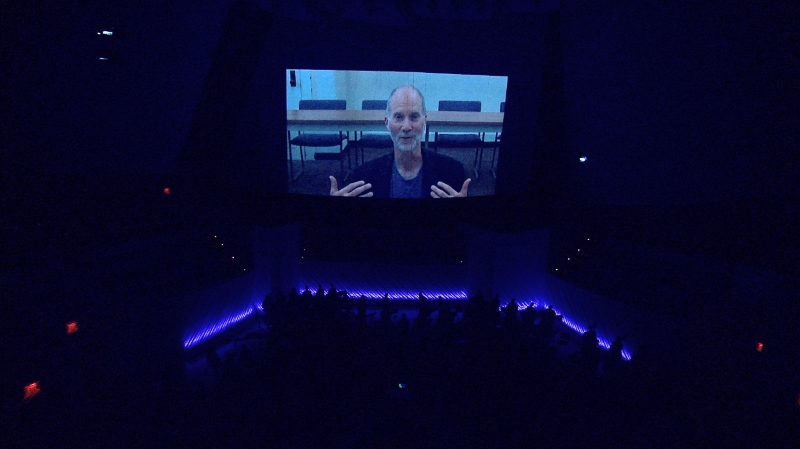 The featured work performed by New World Symphony this past Saturday, December 5, was the subject of a variety of articles over the past week. Become Ocean, the award-winning work by composer John Luther Adams received some unexpected attention when pop star Taylor Swift donated $50,000 to the Seattle Symphony, inspired by listening to the orchestra's 2014 Grammy-winnning recording of the piece. The money will help fund the symphony's outreach program to elementary school students as well as the musicians' pension fund.

Click here to read the Seattle Symphony press release
Click here to read coverage from The New York Times (with comment from Adams at NWS)
Click here to read coverage from the Seattle Times
South Florida public radio station WLRN interviewed Adams about Become Ocean and its greater meanings.
Click here to read or listen to the interview
South Florida Classical Review published a rave review of the concert, which also included works by Charles Wuorinen and Milton Babbitt. The review reserved its highest praise for New World's South Florida premiere performance of Become Ocean.

"The New World players' superb performance easily eclipsed the playing of the Seattle Symphony on the Grammy award-winning recording of the work. A spellbound audience remained quiet after the final bars, allowing space for Adams' dark conclusion before the well-earned ovation."

A post on the blog of travel website Expedia (Mexico) profiles the arts experience in Miami and Miami Beach. "Miami sin pisar un mall", written by the Sociedad de los viajeros renuentes (society of reluctant travellers), writes that Miami is no longer just for drinking, dancing, and shopping. The article features a number of destinations including the New World Center and New World Symphony.
Click here to read the article (it's in Spanish)
And Condé Nast Traveler magazine picks the New World Center as one of its must-sees for travelers  to South Florida for "The Perfect Day in Miami."
Click here to read the article
Finally, the Pittsburgh Tribune-Review publishes a feature article on New World Symphony alumna Alexandra "Allie" Thompson (cello 2011-2014), a Pittsburgh native who now plays for the Pittsburgh Symphony Orchestra. She moved back to Pittsburgh after her fellowship was over, along with husband-to-be Joshua Lee (tuba 2009-2013). And amazingly, she now plays along with her father, Thomas Thompson, a 50-year clarinetist with the PSO!  [note: another seven NWS alumni are members of the PSO]
Click here to read the article
Posted in: Alumni, Concerts, In the News, New World Center
---