News
October 4, 2021
ABFF curates 2021-22 SoundScape Cinema Series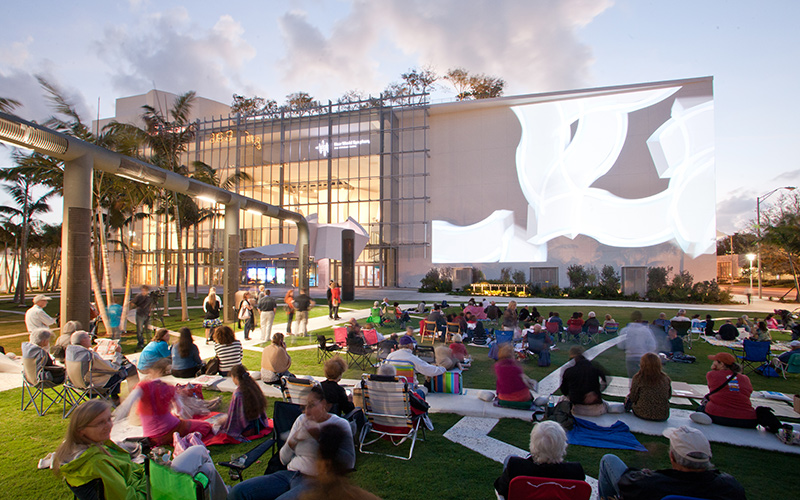 This is the 12th season of the City of Miami Beach's SoundScape Cinema Series that features weekly movies on the wall of the New World Center. This year, the American Black Film Festival (ABFF) is the series' curator, bringing a diverse selection of entertaining films to SoundScape Park every Wednesday for eight months.
Dedicated to recognizing Black talent and the belief that diverse artists deserve the same opportunities as their mainstream counterparts, ABFF will kick off the series on Wednesday, October 6, 2021 at 8:00 PM with The Pursuit of Happyness, an American biographical drama starring Will Smith as Chris Gardner, a struggling single father who dreams of a better life for his son.
"The American Black Film Festival (ABFF) is honored to serve as curator of the City of Miami Beach's SoundScape Cinema Series," said Jeff Friday, CEO and Founder Jeff Friday Media (JFM) and ABFF Ventures LLC. "Films are a wonderful way to for people from different backgrounds to come together. We hope this diverse selection of films brings enjoyment to families throughout the series."
Other movies scheduled this season include The Wiz, Knives Out, The Outsiders, Selena, In the Heights and more. Click here for the fall schedule and safety protocols. The films are projected onto the New World Center's 7,000-square-foot wall through a freestanding state-of-the art visual and audio system, which was recently upgraded this summer to provide a resolution four times greater than high definition.
"This is a great opportunity for families to take in a classic film or family-friendly movie in a beautiful setting," shared Miami Beach City Manager Alina T. Hudak. "It's a re-imagined drive-in theater without cars."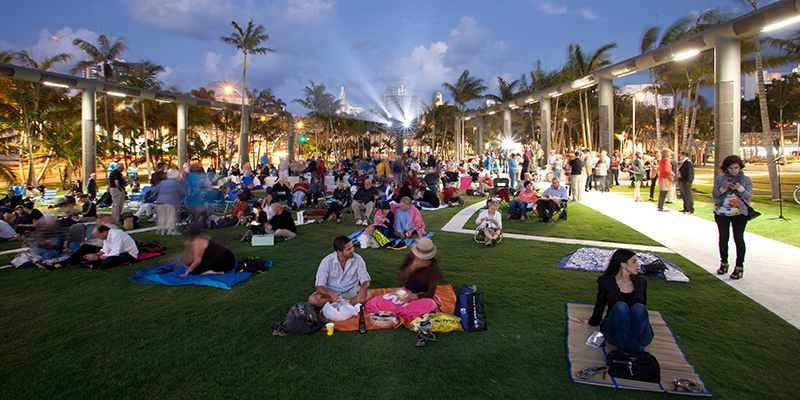 This SoundScape Cinema Series is free to the public and does not require a ticket. In order to welcome all members of our community, films in SoundScape Park will be screened with English subtitles and captions, where available. The SoundScape Cinema Series is presented by the City of Miami Beach. Direct any requests for any other accommodations to 305.604.2489 and select 1 for English or 2 for Spanish, then option 6; TTY users may call via 711 (Florida Relay Service).
Subscribe to the MBArtsAndCulture weekly eblast to receive weekly updates on the movie series. 
ABFF at the New World Center
The American Black Film Festival is an annual event that has frequently held premieres, screenings, talks and more at the New World Center. ABFF founder Jeff Friday conceived the festival in 1997 as a vehicle to strengthen the Black entertainment community by fostering resource sharing, education and artistic collaboration. Now in its 25th year, ABFF is a cornerstone of diversity in Hollywood, providing a platform for emerging Black artists – many of whom have become today's most successful actors, producers, writers, directors, and stand-up comedians. The ABFF is a property of ABFF Ventures LLC, a division of Jeff Friday Media (JFM). Click here to learn more about ABFF.
NWS is excited to welcome ABFF back to SoundScape Park. Here are highlights from past ABFF events at the New World Center: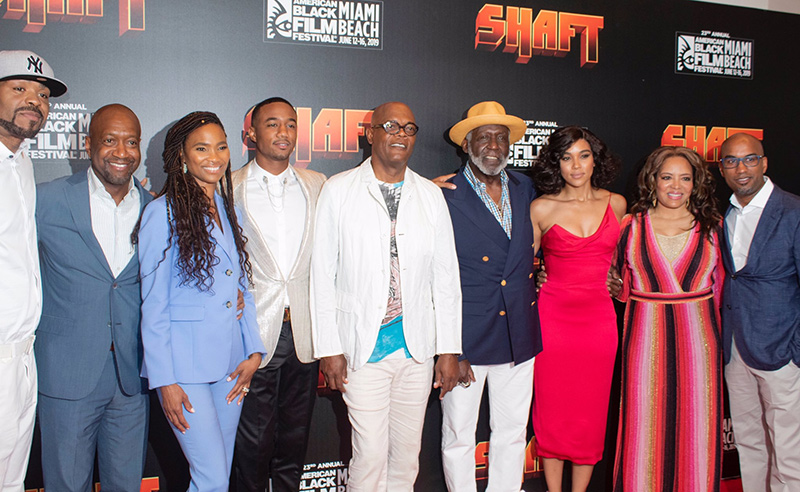 New World Center Premiere: The cast of SHAFT with Director Tim Story and ABFF CEO Jeff Friday and General Manager Nicole Friday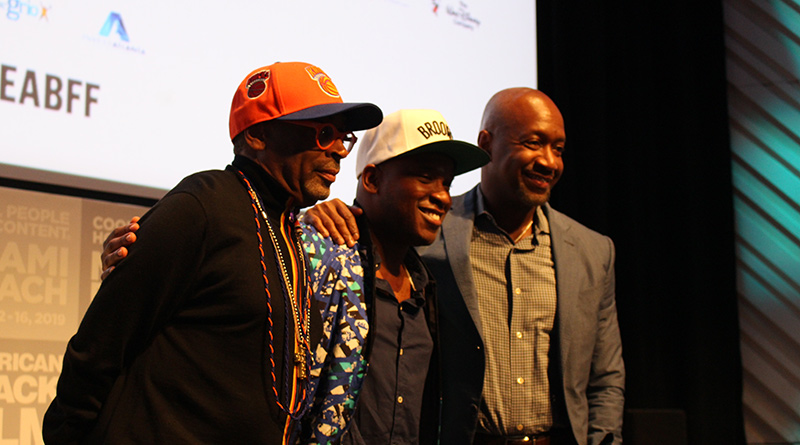 See You Yesterday Producer Spike Lee and Writer/Director Stefon Bristol with Jeff Friday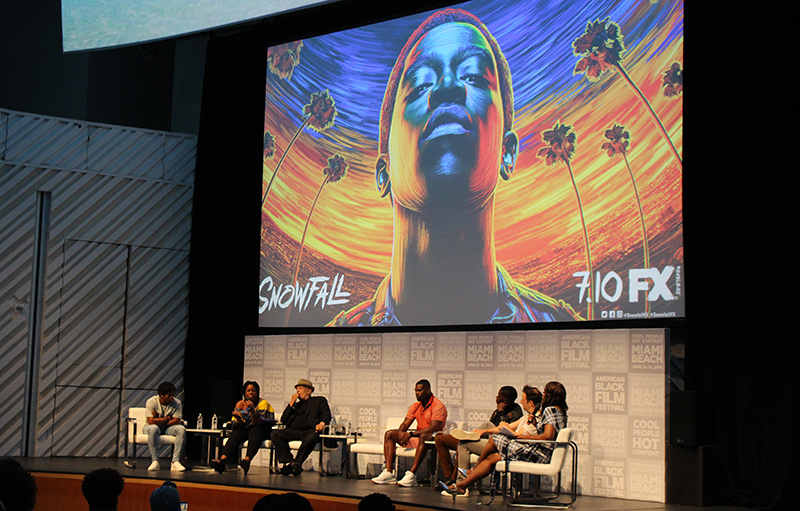 Snowfall Spotlight Screening and Conversation in the Performance Hall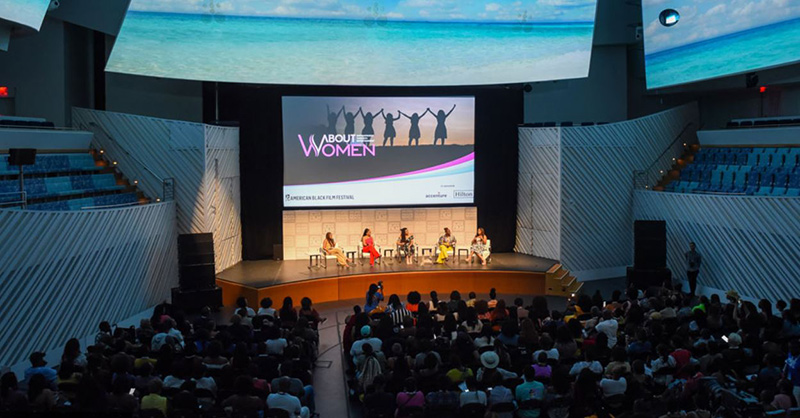 Panelists: Tracy Oliver (Girls Trip), La La Anthony (Power), Iyanla Vanzant (Iyanla: Fix My Life) and Connie Orlando (EVP, Head of Programming of BET Networks)
Posted in: New World Center, SoundScape Park
---