News
June 21, 2022
Alum named New York Philharmonic's new Executive Director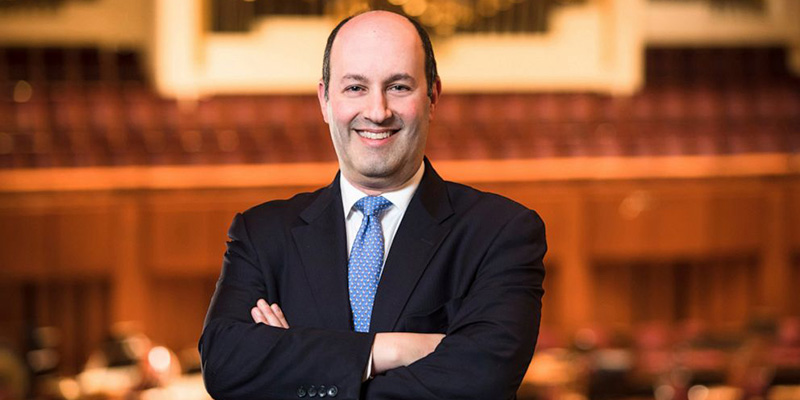 Gary Ginstling, photo by Tony Hitchcock/National Symphony Orchestra
The New York Philharmonic has named NWS alum Gary Ginstling as its new Executive Director, effective November 1, 2022. He will serve in this role until June 30, 2023, at which time he will succeed Deborah Borda as the Philharmonic's President and CEO.
Gary was a Clarinet Fellow at the New World Symphony from 1992-96 before embarking on an administrative leadership career that includes serving as Executive Director of the Berkeley Symphony (2003-06), Director of Communications and External Affairs at the San Francisco Symphony (2006-08), General Manager of The Cleveland Orchestra (2008-13), Chief Executive Officer of the Indianapolis Symphony (2013-17) and, most recently, Executive Director of the National Symphony Orchestra (2017-22). Gary also serves on boards of the League of American Orchestras and the Electronic Media Association.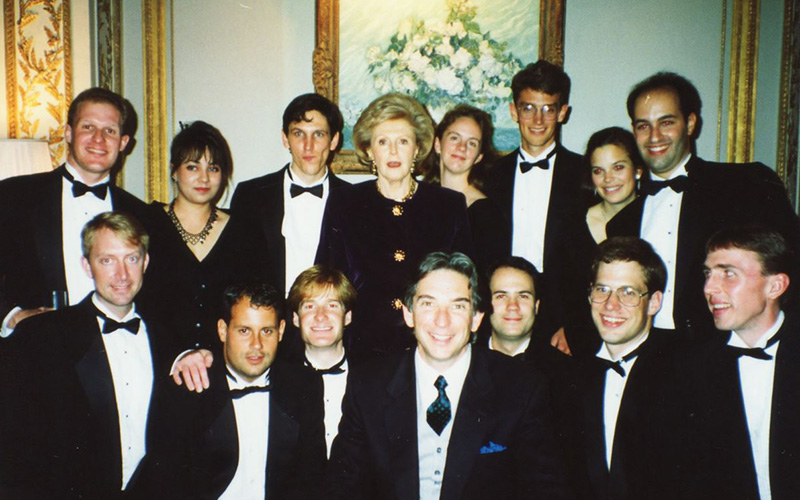 Gary Ginstling (back right) with MTT, NWS Fellows and Ambassador Pamela Harriman at the U.S. Embassy in Paris
Since his fellowship years, Gary has frequently returned to New World Symphony as a visiting leadership faculty member, mentoring Fellows on career paths and entrepreneurial projects. He is also a founding member of the NWS Alumni Advisory Committee, a 10-person group consisting of alumni of varying ages, instruments, geographic locations, ethnicities and career paths. Its goals are to celebrate the stories of NWS alumni; create and design initiatives involving the alumni, with input from the membership; and encourage alumni engagement with the New World Center, the current Fellows and each other.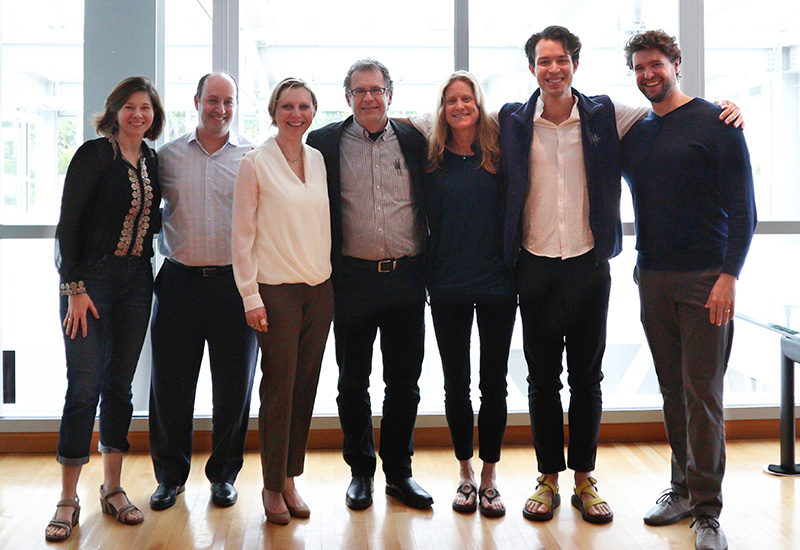 Gary Ginstling (second from left) with members of the NWS Alumni Advisory Committee
"The [New York Philharmonic] appointment is something of a homecoming for Ginstling, who grew up in New Jersey, the son of a Juilliard-trained pianist and a tax lawyer. His parents subscribed to Philharmonic concerts and he attended concerts featuring giants like Leonard Bernstein and Zubin Mehta. He took up the clarinet in elementary school and later studied with a Philharmonic player. 'I've long had a deep love and passion for orchestras and orchestral music," he said, "and that really started with the New York Philharmonic.'" (The New York Times)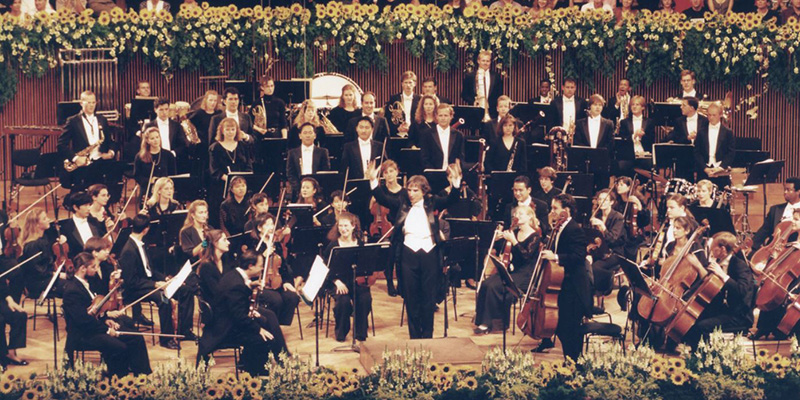 Gary Ginstling (center, third row from back) with NWS and MTT on tour in 1995
Of Gary's appointment, New York Philharmonic Co-Chairmen Peter W. May and Oscar L. Tang said:
We couldn't be happier with this succession plan. We welcome Gary Ginstling as Executive Director and as the Philharmonic's future President and CEO. Throughout our extensive search, Gary embodied all the qualities that we were seeking. We are extremely pleased that Deborah Borda will continue on with us as Executive Advisor to the President and Board, beginning July 1, 2023. Deborah has been a remarkable and inspired leader during a period of unprecedented challenges. We feel so fortunate that she will continue on with us in a newly created role. This succession plan ensures continuity, stability, and forward progress as our organization pursues its mission, strategic plans, and operational effectiveness. With Deborah continuing in her new capacity and in welcoming Gary to the Philharmonic family as her successor, we have the best of all possible worlds.
Deborah Borda said:
The mark of a strong institution is its ability to plan for the future. The creation of a thoughtful succession plan and an executive team to ensure its success is a 'must' as we move our beloved institution into a new era. The challenging cultural ecosystem of our times requires vision, knowledge, and courage. Gary embodies all three. His training as a musician, experience as CEO of important US orchestras, and background in communications and technology is a perfect fit for the NY Phil. He is a trusted colleague whose track record speaks for itself. As I welcome Gary, I could not be more energized as we move into the new David Geffen Hall, charting the pathway to a vibrant New York Philharmonic future with Gary at the helm. And, I add my gratitude to the NY Philharmonic Board and its Co-Chairmen for their wise and profound leadership.
Incoming Executive Director and future NY Phil President and CEO Gary Ginstling said:
It is the honor of a lifetime to be joining the New York Philharmonic as part of this innovative leadership succession plan. The NY Phil was my 'hometown' orchestra growing up and played a huge role in instilling in me a love of this art form. It is a tremendous privilege to be joining under Deborah Borda's visionary leadership, and to transition into the President and CEO role next summer. The Philharmonic's future has never looked brighter with the reopening of David Geffen Hall, and I cannot wait to be a part of it.
Posted in: alumni
---