News
November 8, 2018
Beethoven 7: The Soundtrack of Life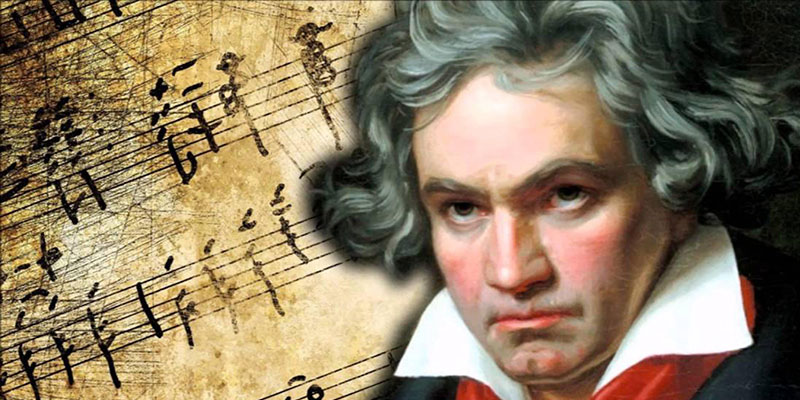 Ask someone which Beethoven symphony is their favorite and you'll hear a variety of answers. There's the Fifth Symphony with its ominous start—perhaps the most famous four notes in classical music, and his Ninth Symphony's euphoric "Ode to Joy." But, for many, it's the Seventh Symphony – a seemingly perfect blend of haunting and heroic themes, all packaged in four unforgettable movements. A 35-minute roller coaster of emotions that Beethoven himself claimed was "one of my best works." Who's to argue with Beethoven?  
NWS has a cherished history with Beethoven's Seventh. It was Michael Tilson Thomas' choice for both his first and last performances in NWS's former home, the Lincoln Theatre. Perhaps because it captured so well every possible emotion that he and the audience must have felt in those moments. Read MTT's thoughts on the Symphony here.
NPR's Robert Siegel shared why he loves the Symphony before he retired from All Things Considered.
"This music means something special to me—the theme of struggle and progress, of adversity and ultimate triumph. This music was a perfect soundtrack to life at its most exceptional."
Michael Cooper, classical music reporter for The New York Times, chose the Symphony's second movement—named Allegretto—as his pick for "5 Minutes That Will Make You Love Classical Music."
"I've always had a thing for music that can make me cry, or at least indulge some serious melancholy. Is it any wonder that the soundtrack of some of my moodiest college days was the second movement of Beethoven's Seventh Symphony, with its sad and wintry string variations?"
Chances are, you like Beethoven's Allegretto too, and are probably more familiar with it than you realize. It has provided the soundtrack to TV and cinema's most pivotal moments. Below is a sampling of scenes where Beethoven's Seventh Symphony has served as a background character.
But the best way to experience this momentous music and its abounding emotions is to hear it live. We hope you'll join the Fellows on November 16 and 17 for an incredible performance of this Symphony at the New World Center.
BEETHOVEN'S SEVENTH
Friday, November 16 at 7:30 PM
Saturday, November 17 at 7:30 PM


Beethoven's music in The King's Speech a magical match.
---