News
April 20, 2016
Coming to South Beach: Song of the Earth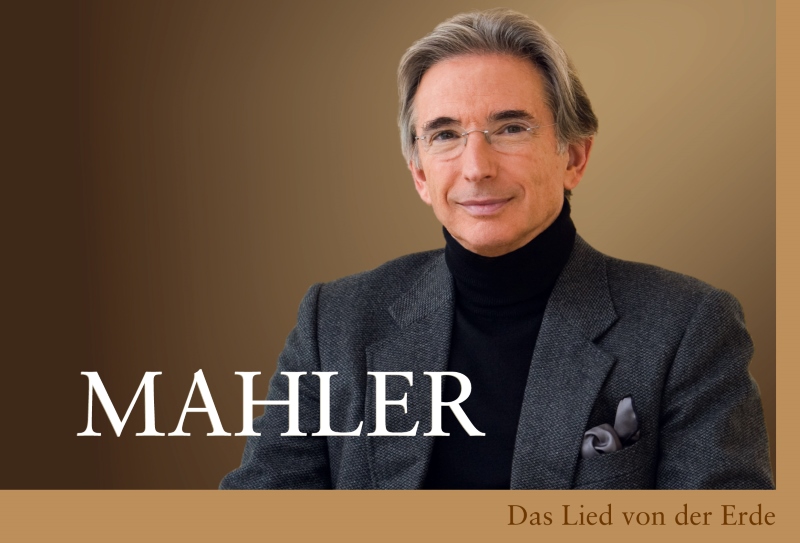 This week, New World Symphony Co-Founder and Artistic Director Michael Tilson Thomas makes his return to New World Center for several weeks of new works, the close of the 2015-2016 season, and more.

MTT leads performances of John Cage and Gustav Mahler on Saturday and Sunday, April 23 and 24.

The first work on the program is Cage's The Seasons, which was previously featured by NWS in the John Cage Festival of February 2013. You can watch the performance on NWS' Cage website, Making the Right Choices: A John Cage Celebration.
---
The featured work, Mahler's Das Lied von der Erde ("The Song of the Earth") was performed by New World Symphony once before in concerts of December 1990, led by MTT.

"[MTT] and his orchestra approached Das Lied von der Erde with… breadth of expression, intense personal involvement and… technical refinement. Thomas managed to unleash much of the incomparable beauty in this dark but glowing piece… he made the orchestral portion of the score… every bit as telling as the vocal." - Sun-Sentinel, Dec. 15, 1990

Gus­tav Mahler is noted for his ten sym­phonies (one more than many famous composers) and songs with orches­tra. Mahler is a favorite of Michael Tilson Thomas who has recorded all of his sym­phonies, mostly with the San Fran­cisco Sym­phony, win­ning mul­ti­ple Grammy Awards. Mahler's vocal works have been done many times at NWS, with guest artist Thomas Hamp­son per­form­ing in 1994 (Ojai Music Fes­ti­val), 2000, 2002, and 2007. And indeed, in a musical twist, Hampson performed on MTT's recording of Das Lied - a baritone instead of this weekend's mezzo-soprano.

MTT returns to South Beach after leading the SFS on a tour of the North­east. After previewing the tour programs for San Fran­cisco audi­ences, they re-emerged after a cross-country trip at Carnegie Hall for two concerts one of which included Das Lied von der Erde. They performed the Mahler again a few days later at the Kennedy Cen­ter for the Per­form­ing Arts. And the same tal­ented guest vocal­ists will be con­tin­u­ing their musical and geographical jour­ney from San Fran to New York and DC, down to Miami Beach - mezzo-soprano Sasha Cooke and tenor Simon O'Neill.
---
Click here to read review in the San Jose Mercury-News
Click here to read about the SFS concert at Classical Voice North America
Click here to read MTT's thoughts on the piece
Click here for MTT interview in Washington Blade
Click here to read Sasha Cooke's thoughts on the piece
Click here to read Simon O'Neill's thoughts on the piece
Click here for Spanish language coverage at Miami Clásica
Click here to read Leonard Bernstein on Mahler
Click here to read Leonard Bernstein on Mahler's works including DasLied
---
CLICK HERE TO BUY TICKETS & FOR MORE INFORMATION
---