News
November 9, 2016
Conductor Bernard Labadie's NWS Comeback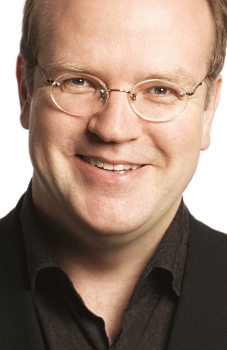 Renowned conductor Bernard Labadie crowns almost 16 years of appearances leading the New World Symphony, with a comeback of sorts, a 'homecoming' following two years of challenging hardship.

The Baroque music expert first performed with NWS in November 2001. He returned to NWS in concerts held during six more seasons after that. He has led the orchestra in works by most of the most famous composers of the genre–Handel, Bach, Mozart, Gluck, Rameau, Vivaldi, Gabrieli and more. Those first three classical superstars are featured in this weekend's concerts, along with Haydn, whose Symphony No. 95 receives its first performances by NWS.

Soon after his last appearance here, leading the Fellows in concerts in March 2014, he was unfortunately diagnosed with two grave medical conditions. His long recovery is an inspiring story (see links below). He made his conducting 'comeback' only last December with the St. Louis Symphony Orchestra and the Chicago Symphony Orchestra for performances of Handel's Messiah.

Click here to read a story by the Chicago Symphony Orchestra prior to his appearance (November 2015)
Click here to read a review of his return appearance (St. Louis Post-Dispatch December 2015)
Click here for an article prior to his post-convalescence Canadian appearances (Montreal Gazette January 2016)
Click here for an interview with Labadie (Los Angeles Times April 2016)
---
The following are excerpts from reviews of Mr. Labadie's previous work with New World Symphony:

November 2001 – "Bernard Labadie, a young French-Canadian who specializes in "authentic" performance practice, was in charge, and what he achieved in a few rehearsals for three programs… was remarkable… I don't recall the New World Symphony any time this season playing with more instrumental polish and precision than Labadie coaxed from Thursday night's ensemble…"

January 2003 – "Invited back after that impressive debut, Labadie presented an even more fascinating and enjoyable journey through both the familiar and the Baroque byways… Labadie's vital, rhythmically buoyant direction and [Nicole] Trotier's superb leadership in the first violin chair, spurred the New World members to stylish, historically aware string playing… and acute rhythmic impetus."

November 2003 – "Labadie showed once again why he has become one of the New World's most popular podium visitors. An engaging speaker, the… conductor wears his authenticist mantle lightly. He also instills the New World musicians with a historically informed style… making for unusually bracing and exhilarating performances."

January 2006 – "The conductor led a sprightly performance with sharp, bright hued instrumental execution… Labadie's conducting could hardly be faulted. With emphatic accents… and firm underlining of dynamic contrasts, Labadie's bracing performance was well paced and had admirable drive… with outstanding playing by the orchestra."

March 2009 – "It was certainly good to have Labadie back after a three-year absence, accompanied once again by his… colleague, concertmaster Nicole Trotier… [He] is an inspired Baroque stylist as well as a fine podium master of ceremonies… and deftly converting the New World members into an admirable period band… Labadie directed vital and bracing performances of varied opera and oratorio excerpts… Under his baton the musicians brought rhythmic lift to the minuets, an apt lulling delicacy…, daunting minor-key angularity… and violent frenzy…"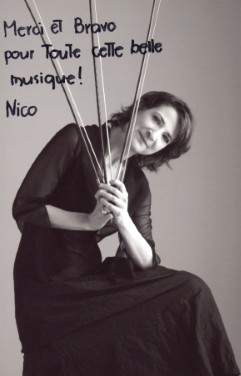 March 2012 – "The eminent Baroque and Classical specialist Bernard Labadie led… New World Symphony… in one of the ensemble's most impressive performances of 18th-century music in a long time… Under Labadie's baton, the musicians performed brilliantly, with fire and technical accuracy… The orchestra played in style that maximized the dramatics, with grand, sweeping crescendos, eerie tremolos and lively melodic playing. Contributing to the high quality of the performance was the presence of Nicole Trotier… as guest concertmaster…"

March 2014 – "… Inspired by the first time he conducted at the venue, Labadie called Sunday's concert "by far the craziest project I've ever done, only possible in this structure with these musicians… Labadie's cueing was crisp, clear, and assured… The larger ensembles were equal stars, providing perfectly balanced support of the soloists, assisted by guest concertmaster Nicole Trotier…"


Note: Nicole Trotier, co-founder of Les Violons du Roy, returns this weekend as guest concertmaster.

Photos of Bernard Labadie by David Cannon and Luc Delisle.
Posted in: Concerts, Guest Artists, In the News
---