News
May 27, 2021
Congratulations to NWS Fellows and Alumni on 2020-21 Job Wins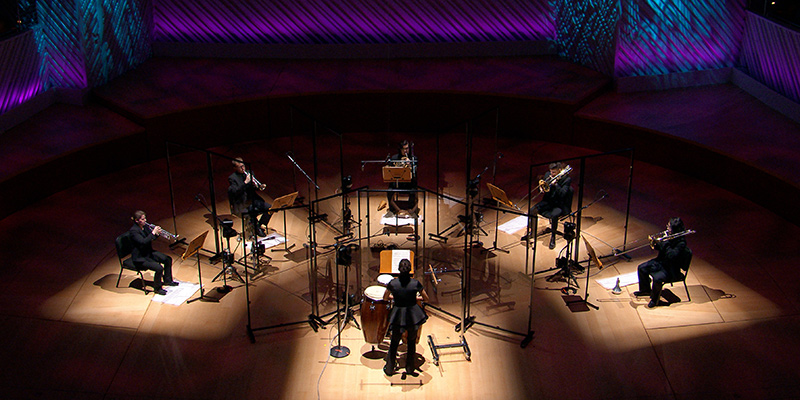 The New World Symphony envisions a strong and secure future for classical music. In the past 33 years, NWS has prepared over 1,150 Fellows for careers in performance, education, advocacy and administration. These talented musicians take with them skills they've developed during their time with NWS to professional positions around the globe.
We congratulate the following Fellows and alumni who won positions during the 2020-21 season, a unique period when most ensemble auditions and educational vacancies were cancelled due to the Covid-19 pandemic. With many stepping into new faculty positions, these Fellows and alumni will continue to make an impact among their colleagues, students and in their new communities as they have here in Miami Beach. Join us in celebrating these accomplishments. 
** Emily Beare, Second Oboe, Cincinnati Symphony 
Kathryn Bradley, Bass, San Diego Symphony (one-year)
Julia Coronelli, Faculty (harp), DePaul University  
** Jessica Elder, Principal Horn, Utah Symphony 
Brook Ferguson, Faculty (flute), Utah State University 
Michael Ferraguto, Head Librarian, The Cleveland Orchestra 
Alex Gonzalez, Future of Music Faculty Fellow (violin), Cleveland Institute of Music 
Allyson Goodman, Faculty (viola), Catholic University 
Micah Hayes, Assistant Professor (music technology) and Director of Music Production, Seattle Pacific University 
Christopher Hernacki, Visiting Assistant Professor (trombone), Crane School of Music at SUNY Potsdam 
Daniel Jordan, Director of Artistic Programs, Artist Series Concerts of Sarasota
Si-Yan Darren Li, Faculty (cello/chamber music), Kent State University 
** Aaron Ney, Trumpet, The U.S. Army Band "Pershing's Own" 
Jared Rex, Curator of Music, Boston Public Library 
** Matthew Searing, Assistant Librarian, The Florida Orchestra
** Johnathan Smith, Audio/Video Engineer, New England Conservatory  
** Leah Stevens, Second/Piccolo/Assistant Principal Flute, Owensboro Symphony  
Ebonee Thomas, Assistant Professor (flute), University of Missouri -- Kansas City Conservatory
Jarrett Threadgill, Beckman LA Phil Resident Fellow (viola), Los Angeles Philharmonic  
Larry Williams, Adjunct Professor (horn), Washington Adventist University; Associate Director and
   Chief Operating Officer, DMV Music Academy 
Katie Wyatt, Executive Director, Weymouth Center for the Arts and Humanities


** Started the 2020-21 season as a Fellow 

Fellows and Alumni: If we have inadvertently omitted your name, please contact Marci Falvey.

Photo: Performance of Frederick C. Tillis' Song for Sister Hokkaido by NWS Fellows in November 2020. 
---