News
June 5, 2019
Cultural leaders attend Vital Currents at New World Center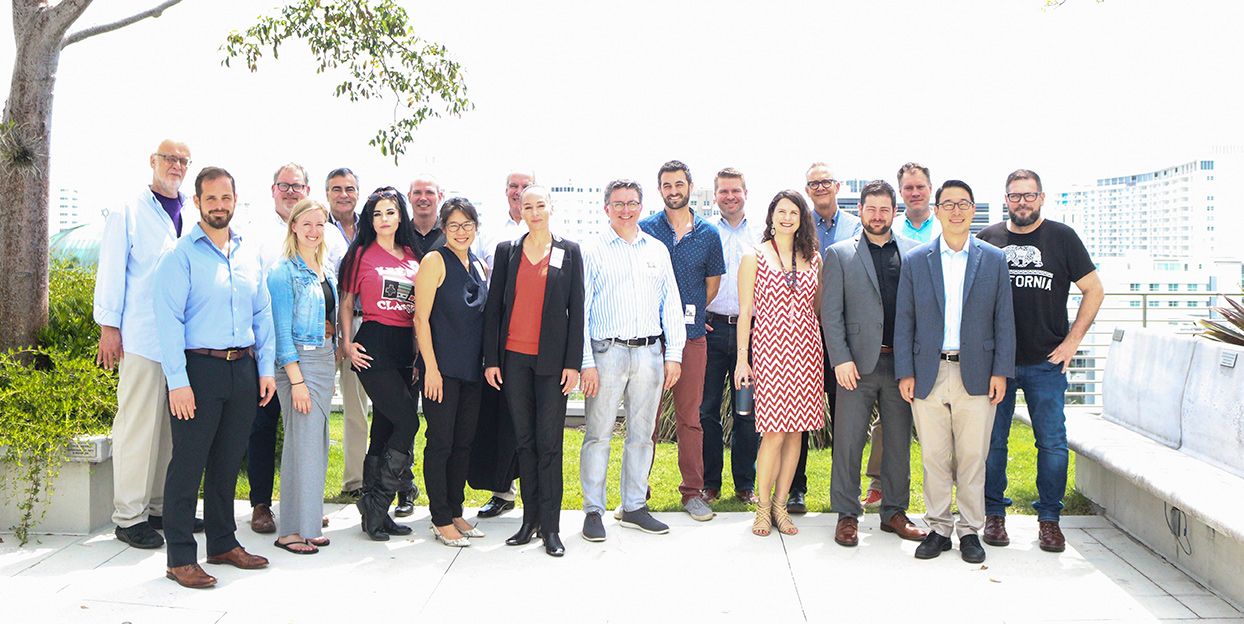 Vital Currents participants in the New World Center's Rooftop Garden, photo by Siggi Bachmann
On May 7 and 8, cultural presenters, producers, artists and technologists from around the country gathered at the New World Center to explore the intersection of arts, audience and technology. Named Vital Currents and jointly organized by the New World Symphony (NWS) and the John S. and James L. Knight Foundation, the convening encouraged open discussion about best (and worst) practices in the use of technology to reach new audiences and increase audience and collaborator engagement.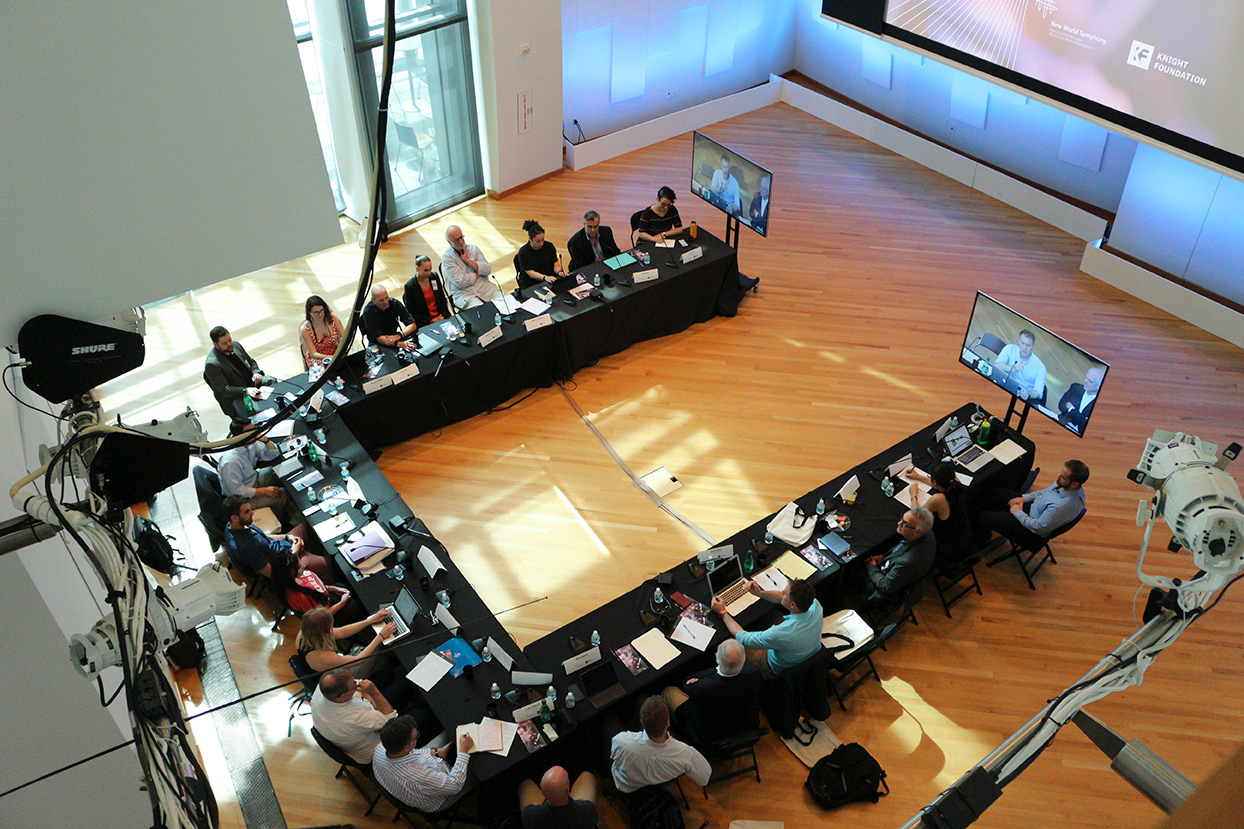 Vital Currents in the New World Center's SunTrust Pavilion, photo by Siggi Bachmann
Fifteen participants—13 joined in person and 2 remotely—from organizations such as the San Francisco Symphony, Los Angeles Philharmonic, Seattle Symphony, University of Michigan, NYU Media Lab, Drexel University, Stanford Creative Ignition Lab, Miami City Ballet, Magic Leap, University of Missouri, The Tank, and EMPAC (Experimental Media and Performing Arts Center) from Rensselaer Polytechnic Institute gathered with NWS and Knight Foundation leadership.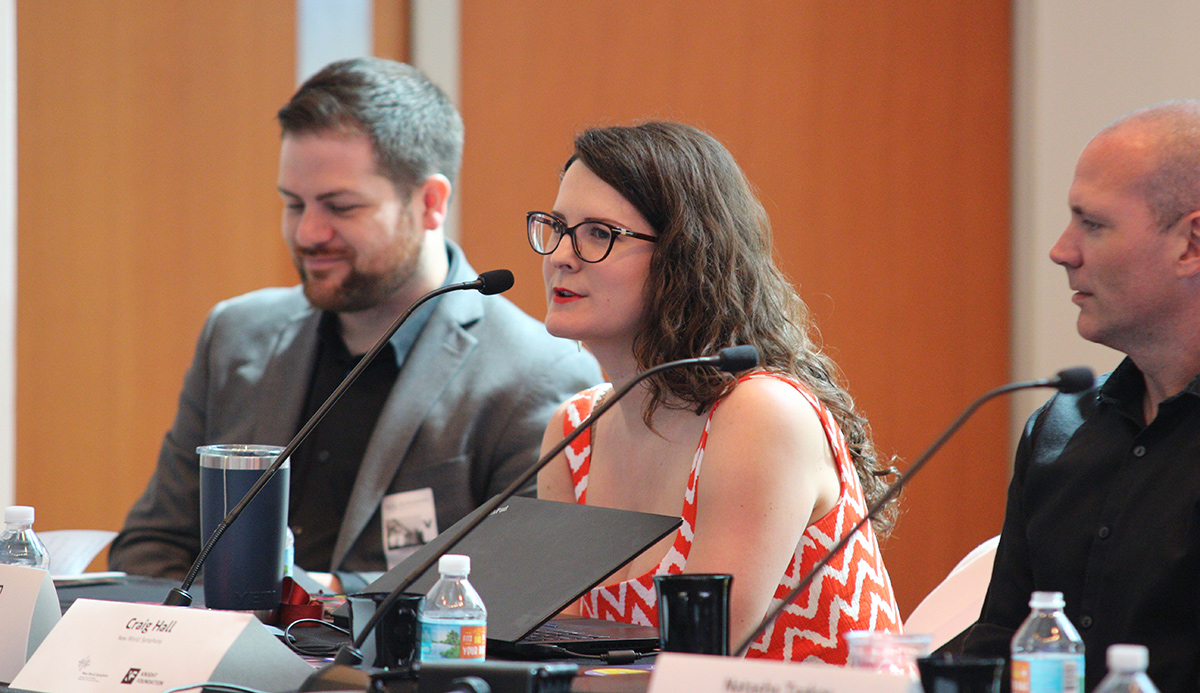 Knight Foundation's Chris Barr and New World Symphony's Maureen O'Brien and Craig Hall
Sessions during the two-day event asked participants to contribute their own experiences and lessons learned, including successes and failures, and to explore inspiration through new technologies and opportunities to organize meaningful collaborations.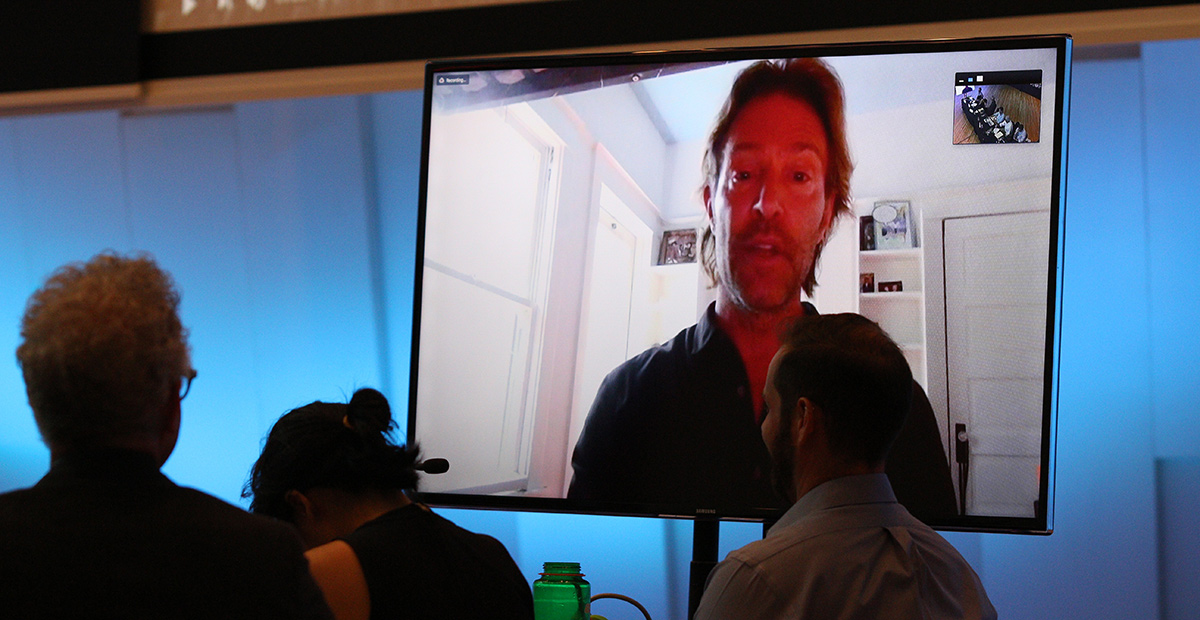 Composer and conductor Eric Whitacre joins Vital Currents remotely, photo by Siggi Bachmann
NWS President Howard Herring led the opening remarks, where he shared NWS's vision of a strong and secure future for classical music. He emphasized NWS's mission to train Fellows to be leaders in the art form—in the community and in the digital future, and to reimagine, reaffirm and share classical music traditions with as many people as possible.  
"Marshall McLuhan is a point of reference for me," says Howard. "In his book Understanding Media, he says that, 'to the blind, all things are sudden.' Trying to predict the digital future for artistic activity is a certain form of blindness. The conversations of Vital Currents helped all participants see the way ahead more clearly. I'm grateful to everyone for their contributions. Inventing the future with them will be quite an adventure."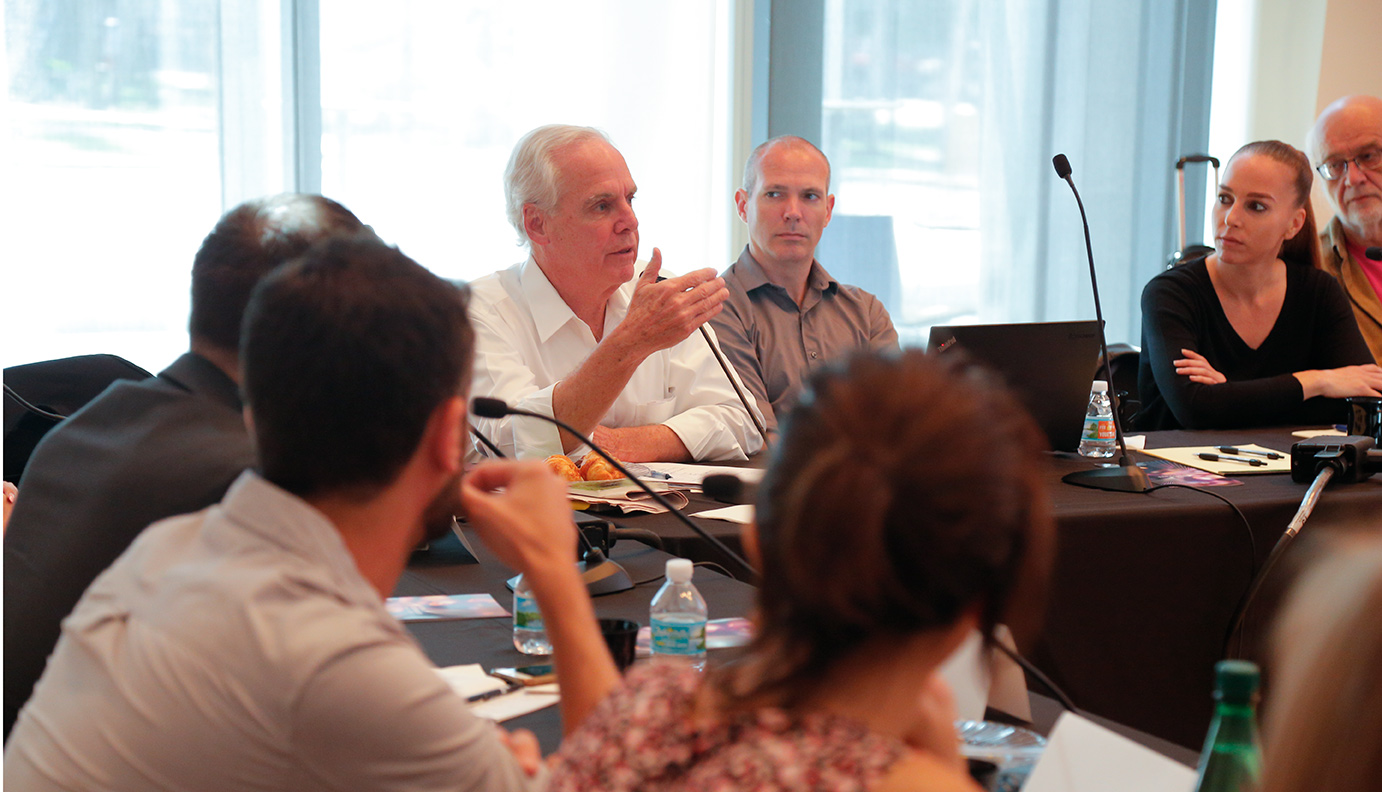 NWS President Howard Herring, photo by Rui Dias-Aidos, REDAV, Inc.
Knight Foundation's Director/Arts + Technology Innovation Chris Barr also shared Knight Foundation's commitment to exploring the intersection of art and technology and its goal to foster informed and engaged communities. Knight Foundation supports art that engages, educates and delights residents in ways that are authentic to each of its 26 Knight communities.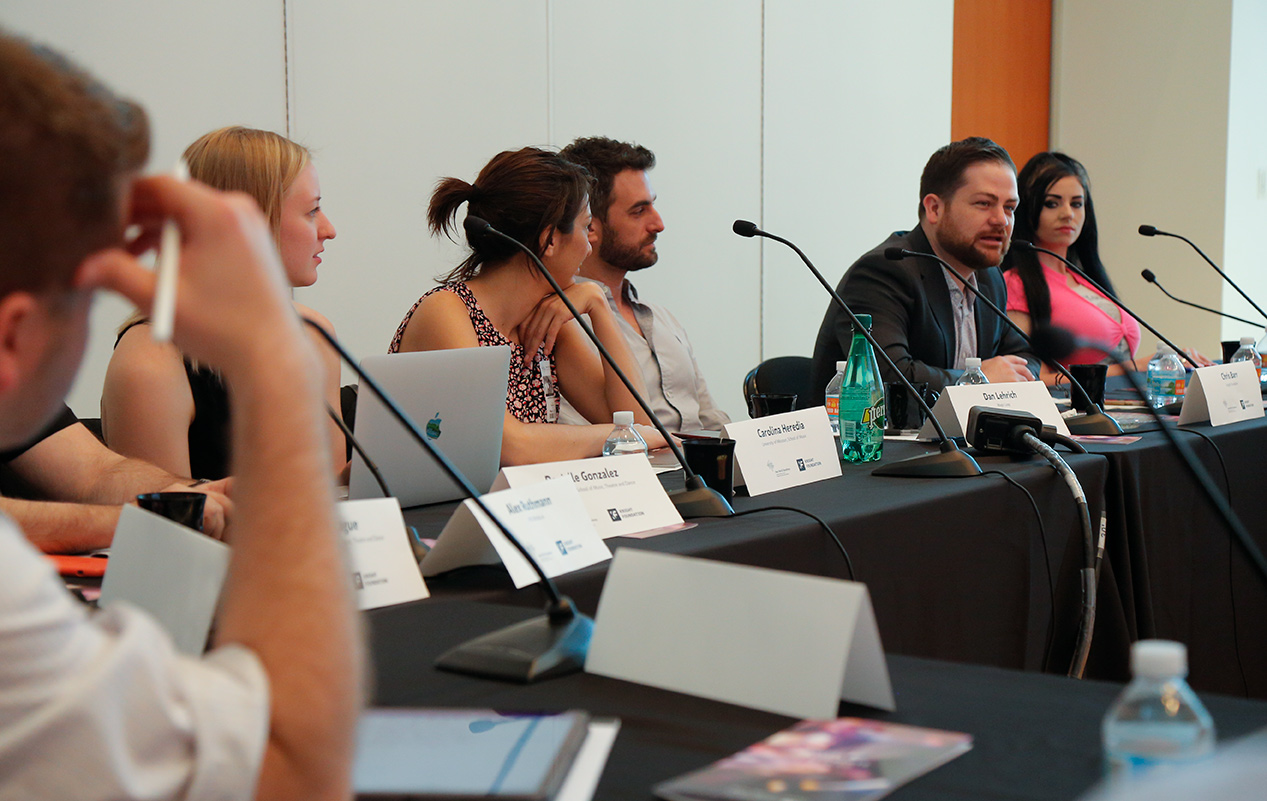 Knight Foundation Director/Arts + Technology Innovation Chris Barr, photo by Rui Dias-Aidos, REDAV, Inc.
Some of the various NWS programs discussed at Vital Currents include Project 305, NWS BLUE projects, WALLCAST® concerts, NAAS partnership, and our frequent hosting of the Network Performing Arts Production Workshop conference. Participants were also given a full tour of the New World Center.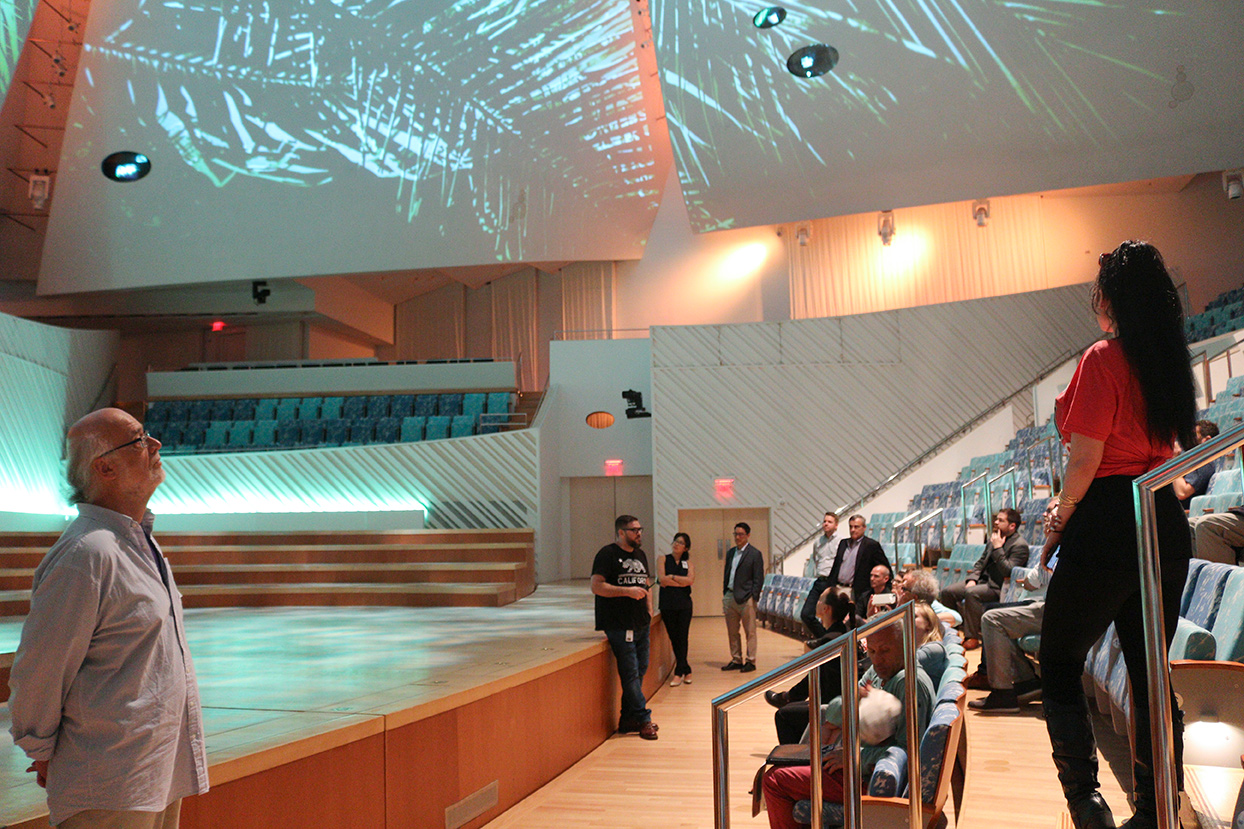 Vital Currents tour of New World Center, photo by Siggi Bachmann
Vital Currents was made possible with support from the Knight Foundation. Knight Foundation and New World Symphony: Reimagining Classical Music in the Digital Age.
Posted in: Events, innovation, Knight, Technology
---