News
February 8, 2018
Double Take Reveal: When Art and Music Cross Paths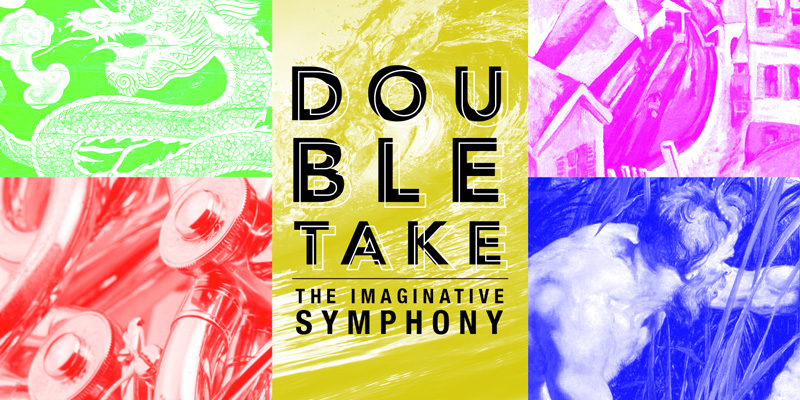 First-year Harp Fellow Chloe Tula is one of four Fellows hosting Double Take: The Imaginative Symphony on Friday, March 2. In advance of their interactive listening party, she shares her unique connection to Debussy's ode to the sea, La Mer.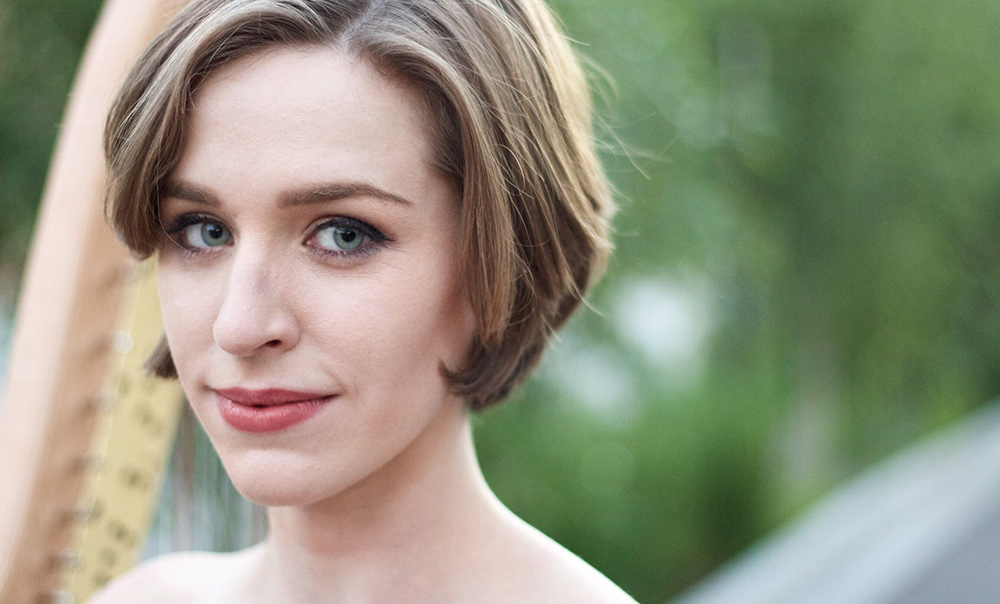 I've always thought of music in a very visual way. Hearing notes is one thing, but any visual aspect of the experiences I've had with music—whether it was the venue where I played, or the way the sheet music appeared on the page, or even the outfit I wore—tend to stick more in my memory. 
I never thought much of this facet of my thinking until I began talking through my ideas for Double Take with MTT. I realized my attraction to Debussy's La Mer (1905) was not the soundscape, but rather the images it conjured up in my head. There was something about the intricate way that polyrhythms and melodies appeared and intertwined in the music—conjuring images of ocean landscapes—that had me hooked.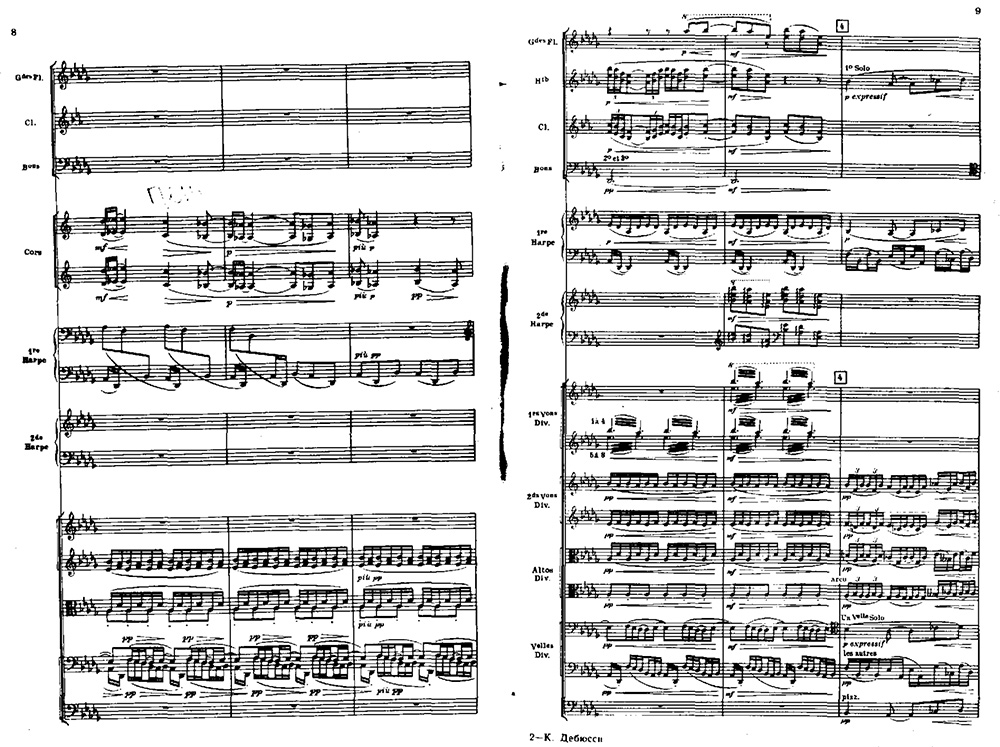 I grew up in the Wisconsin countryside, far from the pebbled French shores of Debussy's La Mer. No one in my family was of musical inclination. Rather, my parents filled my childhood home with prints of masterpieces by Monet, Degas and others. My father—a retired salesman—discovered painting late in life after a trip with my mother to Monet's Giverny gardens in France. He tried to mimic Monet's style, using small brushstrokes and many colors. Long before I took up the harp at the age of 10, I would spend afternoons with my dad painting the beautiful gardens surrounding our house. Here's one of them, in which he depicted Franciscan nuns in one of the gardens: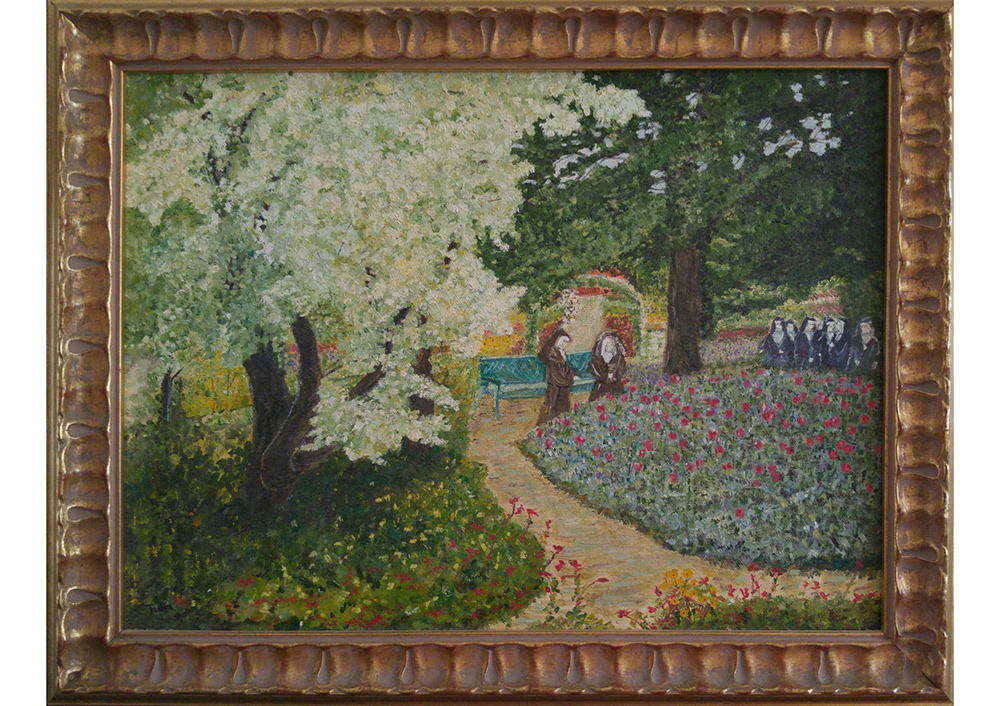 When I began exploring the intermediate to advanced repertoire for my instrument, I discovered that the harp was a rather recent addition to major orchestral works. It was not until Hector Berlioz used the harp in Symphonie fantastique that it appeared in the orchestra. As a matter of fact, the harp didn't even become a standard part of orchestral works until the 1880s, when Wagner was using it extensively in his operas. Even then, the harp often served to embellish, with the arpeggios filling in long tones in the winds or strings. It was far from being taken seriously; most harpists were women, not because of pure chance, but rather because it was a desired trait in the most eligible brides.  
Harpists can owe their prominence in today's classical music to a very unique chain of events in the early 20th century. In 1904 Paris-based harpmaker Pleyel commissioned Debussy to write a piece that showcased the latest harp's features: a cross-strung harp capable of chromatic abilities demanded by the latest music being written. In response, another French harpmaker, Érard, commissioned Maurice Ravel to write something for its double-action pedal harp the very next year. Double-action pedals allowed for sharps, naturals and flats to be played all on the same string, with only a flick of the ankle required. While the double-action pedal harp eventually stood the test of time, both works, Debussy's Sacred and Profane Dances, and Ravel's Introduction and Allegro are both playable on modern harps and still challenge harpists today with their intricate harmonies and technical demands. With this newfound chromatic range on these "modern" instruments, harps were suddenly all the rage in early 20th century Parisian salons, and eventually, the orchestra, playing key roles in monumental pieces such as Stravinsky's The Firebird ballet (a piece we are lucky enough to be performing here at the New World Symphony next week, in its original form with three—yes three—harps.) 
Having learned that my favorite style of painting coincided with (what I consider) some of the most beautiful music written in orchestral repertoire that also just so happened to be written with the modern harp in mind, I found La Mer's exquisite details captivating. When I finally got to go to France in 2011, I experienced for myself some of the sights that inspired Debussy to write this music. Ironically, while he had dreams of being a sailor as a younger man, adult Debussy spent much of his time far from the sea. It was the paintings like the ones I grew up with that inspired Debussy, as well as the Japanese masterpiece The Great Wave off Kanagawa by Katsushika Hokusai (which Debussy featured on the original cover of the score). The minute brushstrokes used in Monet's waterlily paintings resemble the score, full of interwoven lines that—like Impressionist art—may not tell the entire story if one does not consider all of the pieces as a whole. The frenzied vastness of the sea in Hokusai's work also can be heard in La Mer. These artistic masters knew that the whole was greater than the sum of the parts.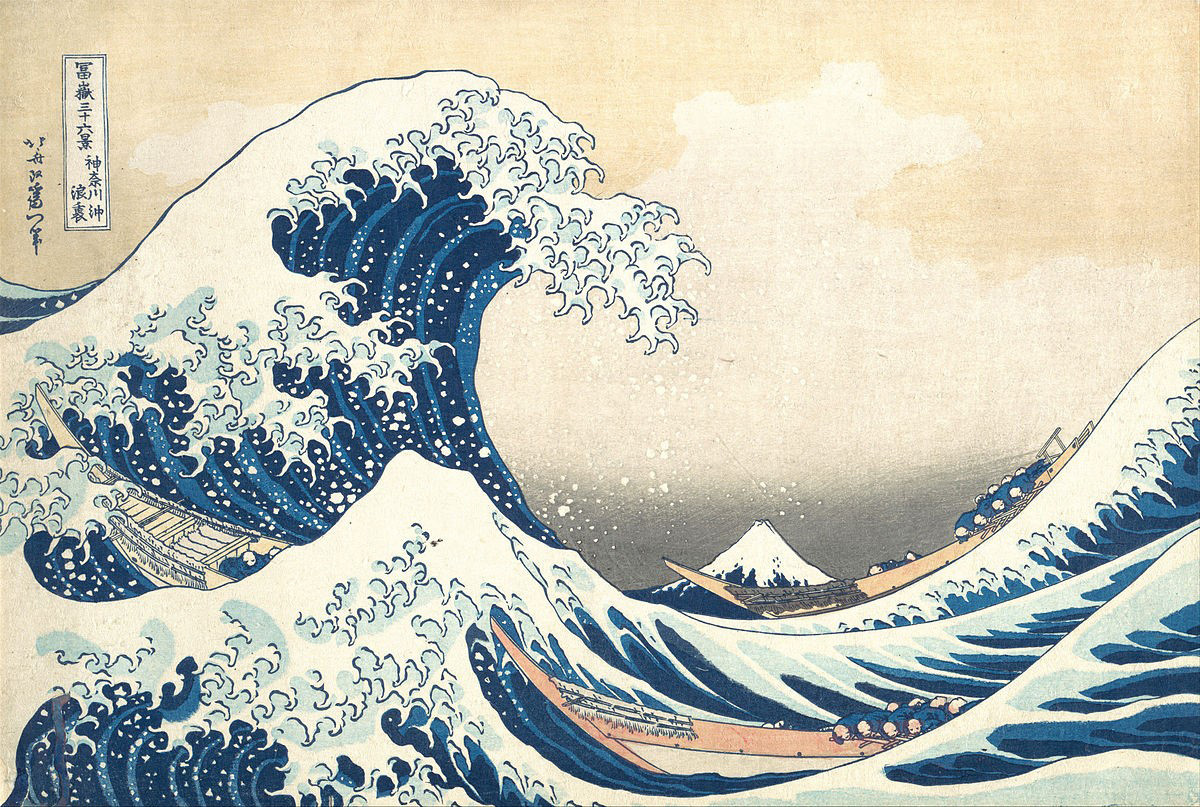 I truly hope that I can bring a tiny bit of the visual vastness of this score to you in this very special performance that I am presenting with my colleagues next month. Music can be experienced in many different ways—seeing music is just one of them.
Join Chloe for: 
DOUBLE TAKE: THE IMAGINATIVE SYMPHONY
Friday, March 2 at 7:30 PM
New World Center
This is Part I of the Double Take Reveal blog series. Read the other entries here:
   Part II: Choose Your Own Adventure with Music
   Part III: Curiosity and Discovery in Music
   Part IV: The Power of Color
---