News
July 29, 2016
Endless Summer: The Quest for the Fest
New World Symphony Fellows and recent alumni continue their relentless treks around the country and to Europe and Asia, to take advantage of the many opportunities to perform in orchestral and chamber music festivals during their summer off from NWS, or their new professional positions. The following are among those who are honing their talents during July and August.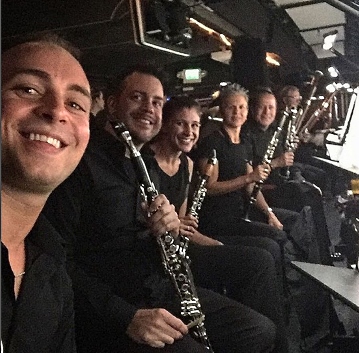 Clarinet Fellow Miles Jaques experiences a different classical repertoire as a member of the orchestra of the Santa Fe Opera during its summer season in New Mexico. He's part of a generous five-person clarinet section headed by early NWS alumni Todd Levy, who is principal both there and for the Milwaukee Symphony Orchestra, and Erika Shrauger, now in the Florida Orchestra. Santa Fe Opera is known for its many commissioned works and American premieres, and Miles is playing in works by Puccini, Mozart, Gounod, Strauss, and Barber.

Michael Linville, NWS Dean of Chamber Music and Fellow Development and also an alumnus, is back in Colorado, at the Breckenridge Music Festival. He performs both piano and percussion in the festival orchestra as well as being assistant to the Music Director. The orchestra is an ensemble of professional musicians drawn from symphony orchestras across the nation, in residence for the summer season. Michael joins half a dozen NWS alumni who were Fellows during the years 1988 to 2014.

The Pacific Music Festival was founded in Sapporo, Japan in 1990 by Leonard Bernstein and NWS Artistic Director Michael Tilson Thomas. The PMF Academy hosts audition-selected international students who both perform and enjoy a month of coaching by renowned musicians from around the world. NWS Fellows Josh Cote, horn, and Bradley Loudis, percussion, are participating this summer, along with new NWS alumnus, cellist Kevin Kunkel, now at the Oregon Symphony. Photos below show Bernstein and MTT in Japan in 1990, that season's program, and MTT with NWS percussion Fellows in Sapporo in 1991.




A new music festival, reborn in 2016, the Vermont Mozart Festival picks up where a previous incarnation existed for several decades until 2010. While the festival orchestra plays year-round, they offer a select 29 summer fellowships for young musicians to both perform and attend professional workshops. The festival takes place in South Burlington in the northwestern part of the state. This year's fellows include NWS's Helen Hess, viola, and Jonathan Reed, double bass. Hannah Nicholas, viola, and last-season alumnus Austin Fisher, cello, played briefly at the VMF.

And the Verbier Festival is an international music festival taking place in the Swiss Alps in July and August. Founded in 1994, Verbier was conceived as a festival with a resident youth orchestra and an academy where renowned artists would teach the next generation of musicians. Each year, about 1,000 candidates from all over the world apply to become join the orchestra. The 2016 VFO roster includes NWS Fellows Andrew François, viola, Caroline Gilbert, viola, first-timer Jarrett Threadgill, viola, Drew Banzhaf, double bass, Andrew Chilcote, double bass, and new alumnus and first-timer Nick Platoff (to San Francisco Symphony next season), trombone; plus 2015 alums John Upton, oboe, and Brad Whitfield, clarinet. NWS Artistic Director Michael Tilson Thomas will also be conducting at Verbier, leading the VFO on August 3 and August 7.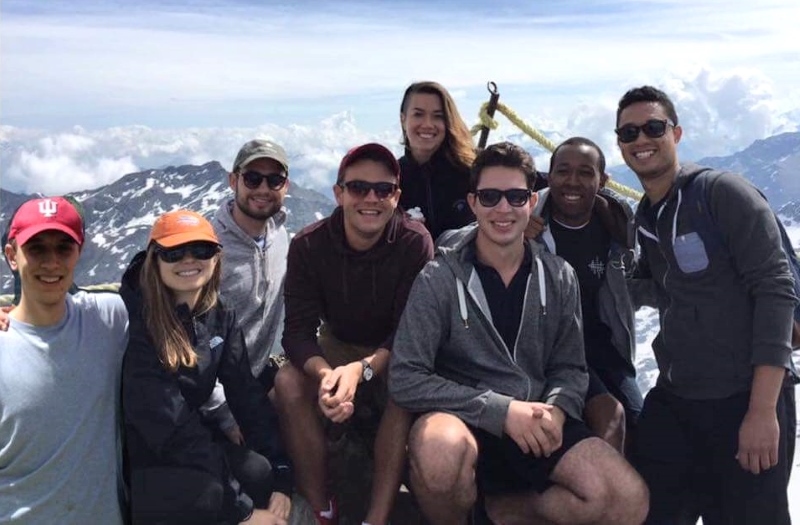 Photos of Pacific Music Festival courtesy of the NWS Archives
Photo of Santa Fe Opera Orchestra courtesy of Miles Jacques
---