News
September 16, 2019
Exploring the New World Center
Situated between iconic Lincoln Road and the newly renovated Miami Beach Convention Center, the Frank Gehry-designed New World Center is an aesthetically beautiful, technologically advanced venue just steps away from Ocean Drive and Miami Beach's premier hotels. 
A unique venue home to music, meetings, conferences, private dinners and receptions, social impact workshops, and so much more, the New World Center is flexible and flawless. Featured are the soaring six-story Atrium, the multifaceted SunTrust Pavilion, a gorgeous Rooftop Garden, and the critically acclaimed Performance Hall – all overlooking the state-of-the-art SoundScape Park. 
The awe-inspiring Atrium is the grand entrance to the New World Center. Featured are captivating architectural details—cascading geometric shapes, curved surfaces and a vaulted ceiling with six stories enveloped in natural light. In the evening, utilize our projection mapping capabilities to bathe the space in your video content or choose from our library. The signature glass backlit bar is a focal point, attracting the eye from beneath an ocean-influenced titanium canopy also designed by famed architect Frank Gehry.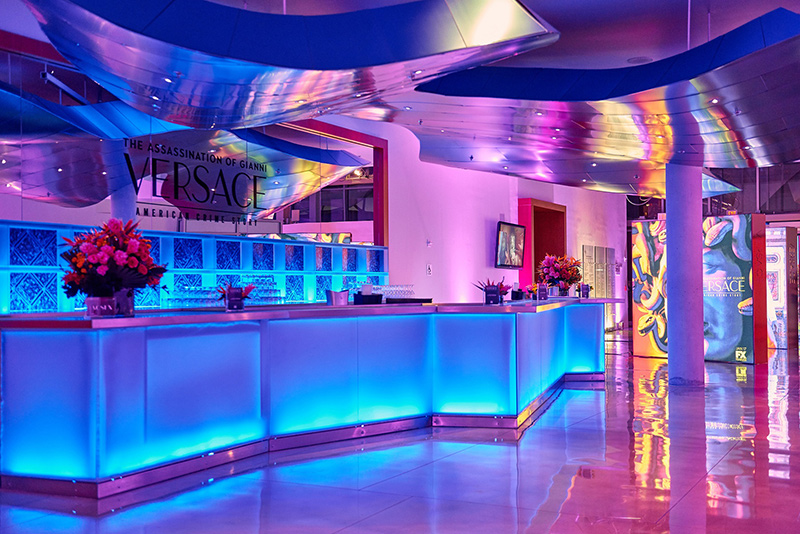 Designed to accommodate an orchestra for rehearsals and recordings sessions, the Pavilion is also an ideal location for a variety of special events. The room is three stories tall with beautiful wood floors and floor to ceiling windows that look out at SoundScape Park welcoming sublime natural light. When hosting a 175-person theater-style presentation the room can be darkened by utilizing electronic blackout window shades. 
There are five fixed robotic video cameras pre-installed to capture and provide a live feed for online streaming. With a robust audio and lighting system the space is also an ideal location for receptions, dinners, seminars, and workshops.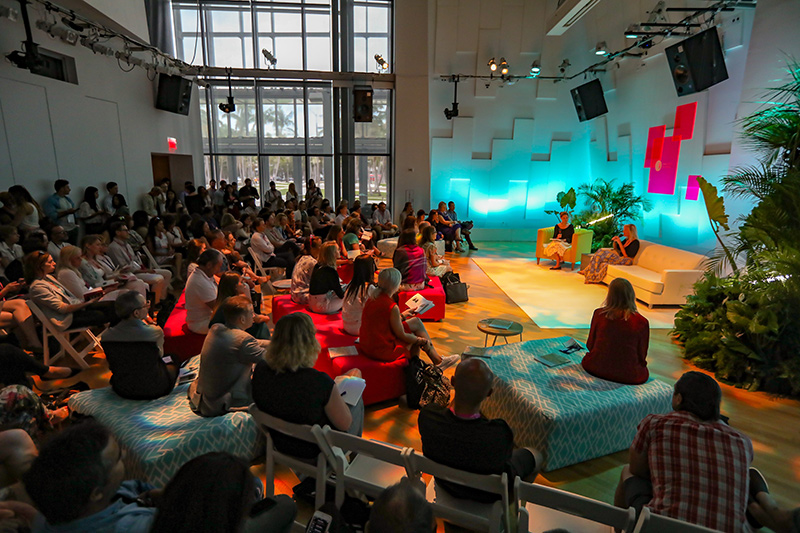 Perched atop the New World Center, the lush Rooftop Garden and adjacent Donor Lounge provide a private oasis for up to 300 guests. In the Rooftop Garden, 150 person dinners, 250 person receptions, and open-air presentations such as moonlit evening weddings are never more special than when flanked by ocean and bay views. This outdoor experience is complimented by the cool and comfortable Donor Lounge, a perfect location for a C-Suite breakfast or a full corporate retreat catered by the exceptional Thierry Isambert Culinary & Event Design.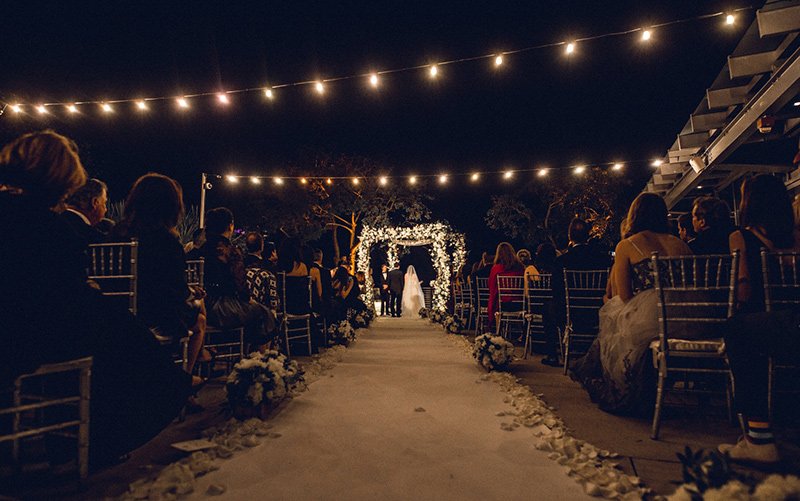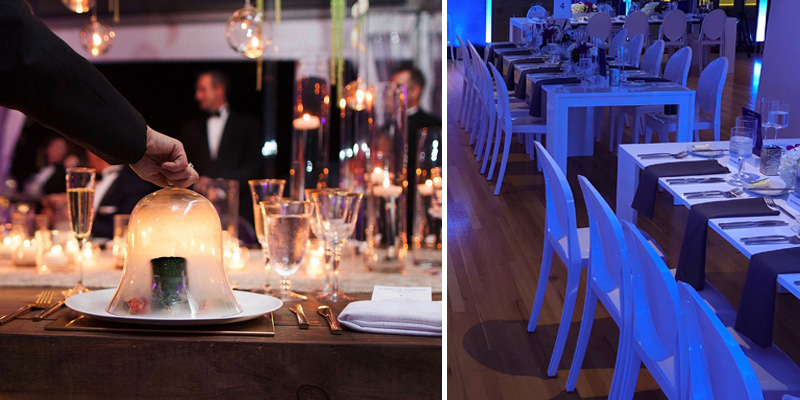 The jewel of the New World Center is the Performance Hall. This space has no limits for creative expression. Fully-retractable seating and staging allow for any configuration within minutes; an extraordinary lighting and projection system accentuates the stage, the seats, and the acoustic sails; immersive video captivates from every angle. These features are further enhanced by state-of-the-art audio and 4k video broadcast technology that bring to life even the most demanding project.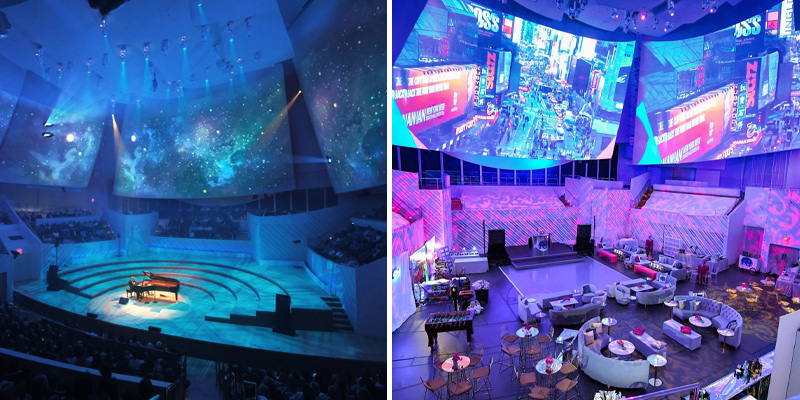 Designed by the Dutch urban design and landscape architecture firm West 8, SoundScape Park is a 2.5-acre urban park in the cultural and civic heart of Miami Beach. Capturing the spirit and vitality of the city, it is a flexible, multi-use space adjacent to the New World Center.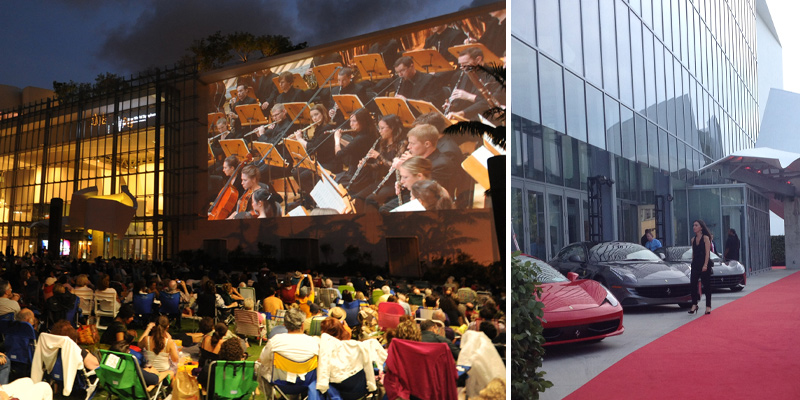 Host your next event at the New World Center
Events here bring people together in an environment where technology can enhance the experience. Creators of all types entrust us to bring their visions to life and shape long-lasting memories. At the New World Center, we create experiences that raise the bar of what's possible, enabling artists, hosts and guests to build deeper connections.
The New World Center originated with a vision for the future of classical music and is home to the New World Symphony, America's Orchestral Academy. New World Symphony Co-Founder and Artistic Director Michael Tilson Thomas conceptualized this future and, through his friendship and collaboration with genius architect Frank Gehry, this remarkable space for creative experimentation and expression was born.
Posted in: New World Center
---