News
July 30, 2020
Fund for New Ventures lets creativity flourish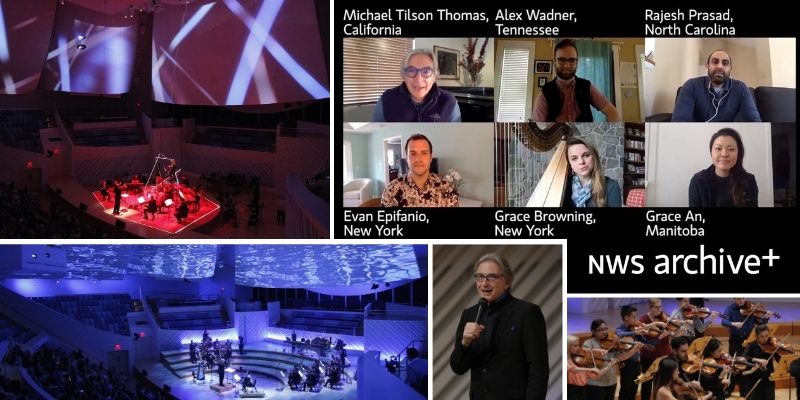 Since its inception during the 2018-19 season, NWS's Fund for New Ventures has provided artistic risk capital to fund innovative new programs, projects, productions and experiments at their earliest stage of development. Long-time NWS supporters, Robert and Diane Moss established the Fund with a generous gift of $500,000 from their donor-advised fund at The Miami Foundation, the Helena Rubinstein Philanthropic Fund. Additional supporters include Bruce and Martha Clinton through The Clinton Family Fund, Bill and Patty Kleh through the Kleh Family Foundation, and—joining this 2020-21 season—Will Osborne and Karen Bechtel, and Cassie Arison and Niv Alexander.
The Fund for New Ventures greatly enhances NWS's ability to be nimble and responsive in an ever‐changing world, and to take quicker action on bringing exciting new ideas to the test and execution phase. The Fund is also meant to leverage the facilities and skills of the New World Center and the expertise of NWS staff to encourage the development of production skills and to create unique productions.
For more information about the New World Symphony's Fund for New Ventures or the concept of artistic risk capital, contact Maureen O'Brien, NWS's Senior Vice President for Institutional Advancement, at 305.428.6730 or maureen.obrien@nws.edu.
The Fund for New Ventures supported two of the 2019-20 season's large-scale projects:
Viola Visions 
In October NWS hosted Viola Visions—a week-long summit that explored the past, present and potential future of the viola. The event brought today's leading violists together with young artists at the New World Center and online participants around the world for a series of master classes, seminars and performances. All elements of the festival were live-streamed on social media, as well as by NWS's digital partners Medici.tv and The Violin Channel, reaching more than 103,000 viewers from around the world.
As part of the festival, NWS welcomed three young violists to Miami Beach as winners of the Young Artist Competition. Open to all high-school and freshman‐year college students, the competition offered winners a three‐day residency at Viola Visions that included a master class with MTT, lessons with NWS alumni and Fellows, and a backstage pass to the finale concert on October 19. The winners were from Mercer University (Georgia), The Juilliard School (New York) and the Mozarteum Caracas School of Music (Venezuela).
Viola Visions was additionally supported by Art Mentor Foundation Lucerne; the John S. and James L. Knight Foundation, Knight Foundation and New World Symphony: Reimagining Classical Music in the Digital Age; and with the support of the Miami-Dade County Tourist Development Council, the Miami-Dade County Department of Cultural Affairs and the Cultural Affairs Council, the Miami-Dade County Mayor and Board of County Commissioners.


NWS Archive+ 
MTT discusses Rimsky-Korsakov's Capriccio espagnol, George Gershwin's Cuban Overture and Sergei Prokofiev's Suite from Romeo and Juliet with NWS alumni Rachel Sandman (First Violin, Kansas City Symphony), Kelton Koch (Second Trombone, Vienna Philharmonic) and Jacob Nissly (Principal Percussion, San Francisco Symphony).
Beginning March 22, NWS debuted a web-based series called NWS Archive+. The multi-episode series featured MTT in discussions with NWS Fellows, alumni, guest artists and visiting faculty about recorded performances from NWS's own archives. Their personal reflections offered unique insights into the streamed concerts. This initiative is one of several free programs NWS made available online in response to the COVID‐19 global pandemic and the subsequent stay‐at‐home recommendations.
NWS Archive+ was additionally supported by the John S. and James L. Knight Foundation. Knight Foundation and New World Symphony: Reimagining Classical Music in the Digital Age. 
Posted in: Technology
---