News
March 29, 2019
GoodFellows Podcast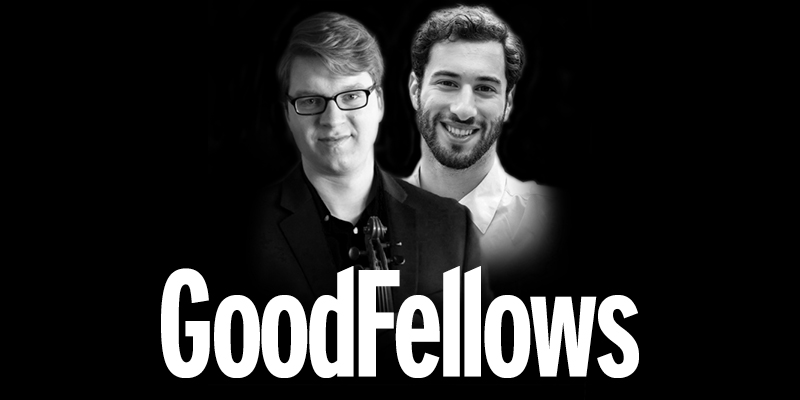 Welcome to GoodFellows, the new podcast that takes you inside life at the New World Symphony! Ever wonder what it's like to be a Fellow? Or are you curious about what sorts of things we work on when we're not on stage? Each episode of GoodFellows will examine a different side of life here, from the day to day, to different projects we take part in, just like this podcast. Enjoy!

Dillon Welch (violin, right) and Douglas Aliano (bass, left)
EPISODE 2: BEHIND THE NWS FELLOWSHIP
Doug goes behind the scenes with Autumn Chodorowski, Michael Turkell and Levi Jones to share what it's like to be a NWS Fellow.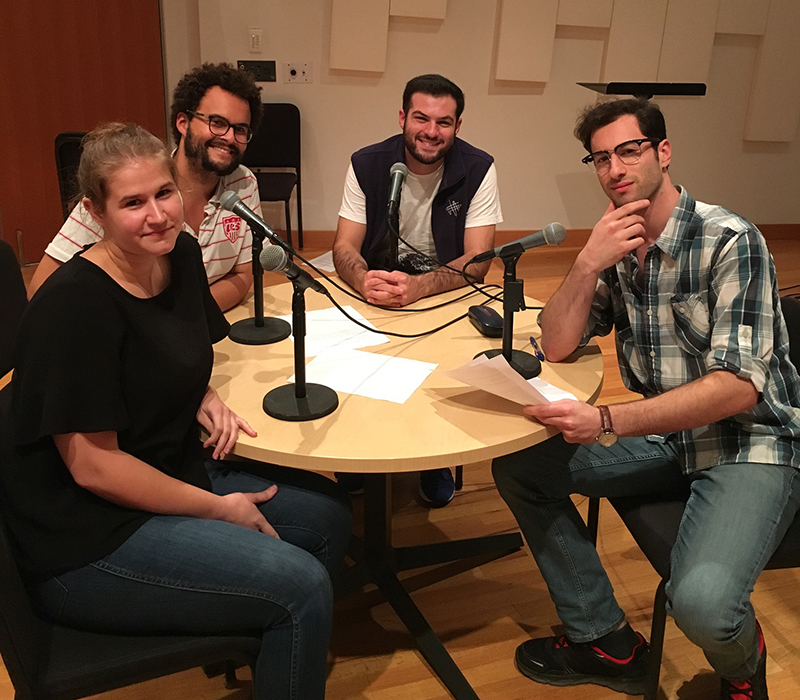 EPISODE 1: DOING A DOUBLE TAKE
Dillon meets with the team of Fellows designing and executing the upcoming Double Take concert on March 22.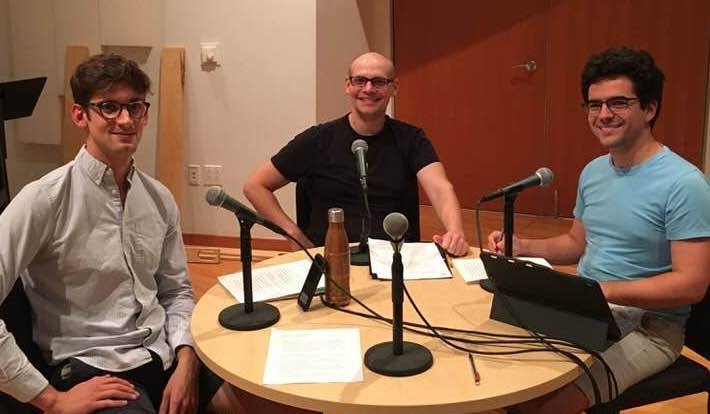 Double Take Fellows, from left to right: Kip Riecken (viola), Joe Peterson (trombone) and Mark Grisez (trumpet)
BEHIND-THE-SCENES PHOTOS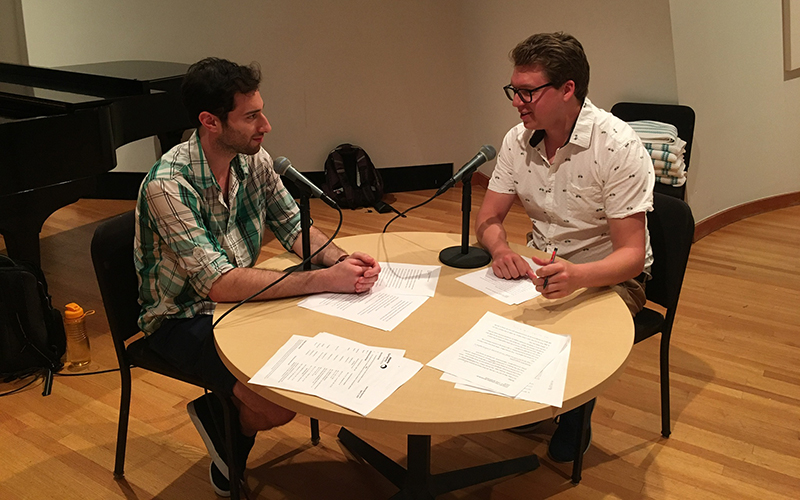 GoodFellows hosts Douglas Aliano and Dillon Welch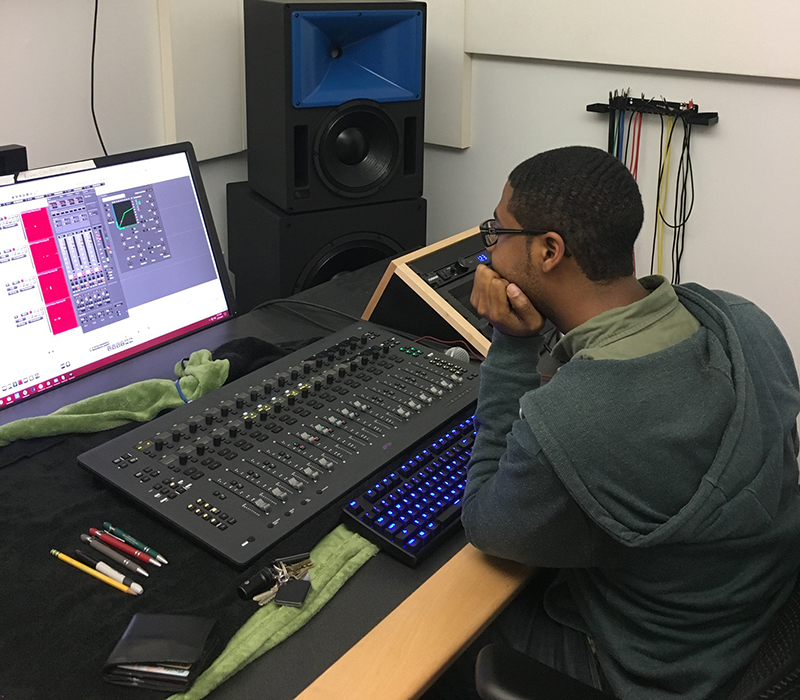 NWS Audio Engineer Fellow Johnathan Smith editing the first episode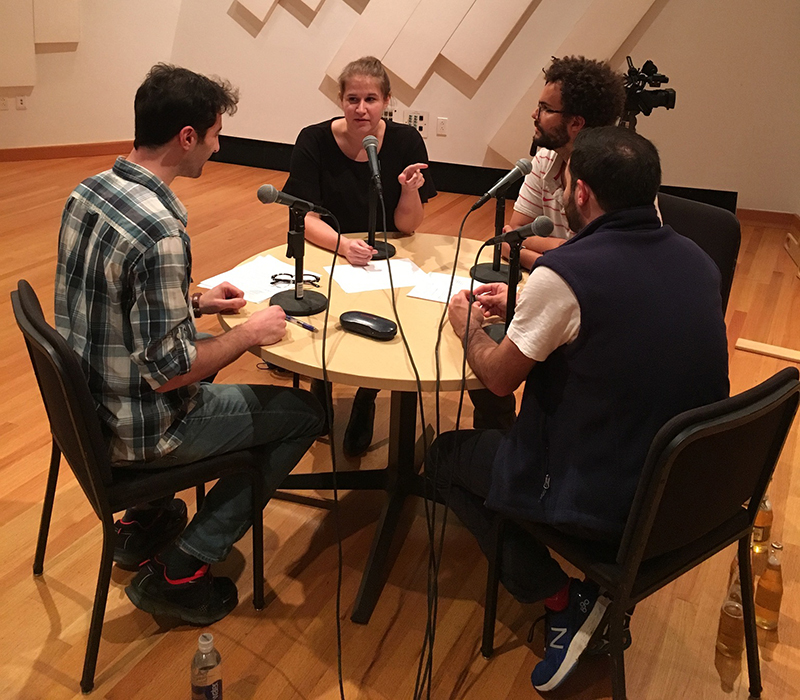 Recording episode 2 at the New World Center
ABOUT THE PROJECT
The GoodFellows podcast is a New World Symphony (NWS) BLUE project. Standing for Build, Learn, Understand and Experiment, NWS's BLUE program is a combination of leadership and entrepreneurship training and hands-on experimentation that provides NWS Fellows with a comprehensive skill set to complement their musical training.
NWS BLUE projects allow all Fellows to pursue musical activism based on their personal interests with their own original initiatives, from concept to execution. These special projects guide their continued development, while demonstrating music's ability to have a positive impact on the community, and benefiting South Florida programs and businesses.
Fellow-driven projects are made possible with the support from the Maxine and Stuart Frankel Foundation and the American Orchestras' Futures Fund, a program of the League of American Orchestras made possible by funding from the Ann & Gordon Getty Foundation.
Select audio clips for GoodFellows provided by Naxos of America, Inc.
Posted in: BLUE, Concerts, Events, Fellows
---