News
February 24, 2019
Hélène Grimaud: The Keys to Life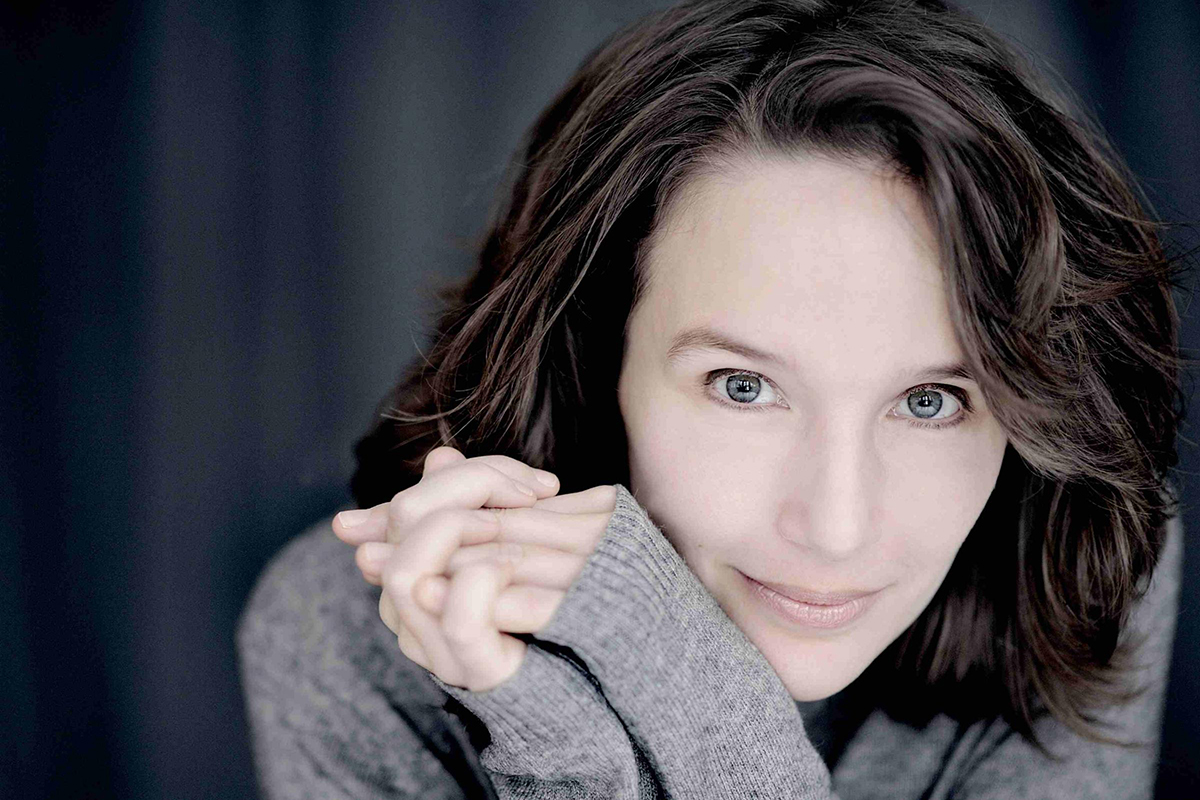 Photo by Mat Hennek
The grand finale of NWS's 2018-19 Arsht Center series (and Piano Festival) takes place Saturday, March 16 when internationally-lauded pianist Hélène Grimaud performs Maurice Ravel's breathtaking Concerto in G, the same piece she performed in her 1991 NWS debut. A virtuosic work full of spontaneity, jazz and incredible beauty, its second movement—in her hands as a "rubato artist"—is said to make time stand still.
Let's rewind the clock ten years so you can hear for yourself:

Hélène Grimaud leads a multifaceted career as a performing artist, author of three books, speaker of multiple languages, activist for Musicians for Human Rights and wildlife conservationist. She opened the Wolf Conservation Center 20 years ago after a chance encounter with a wolf while in northern Florida.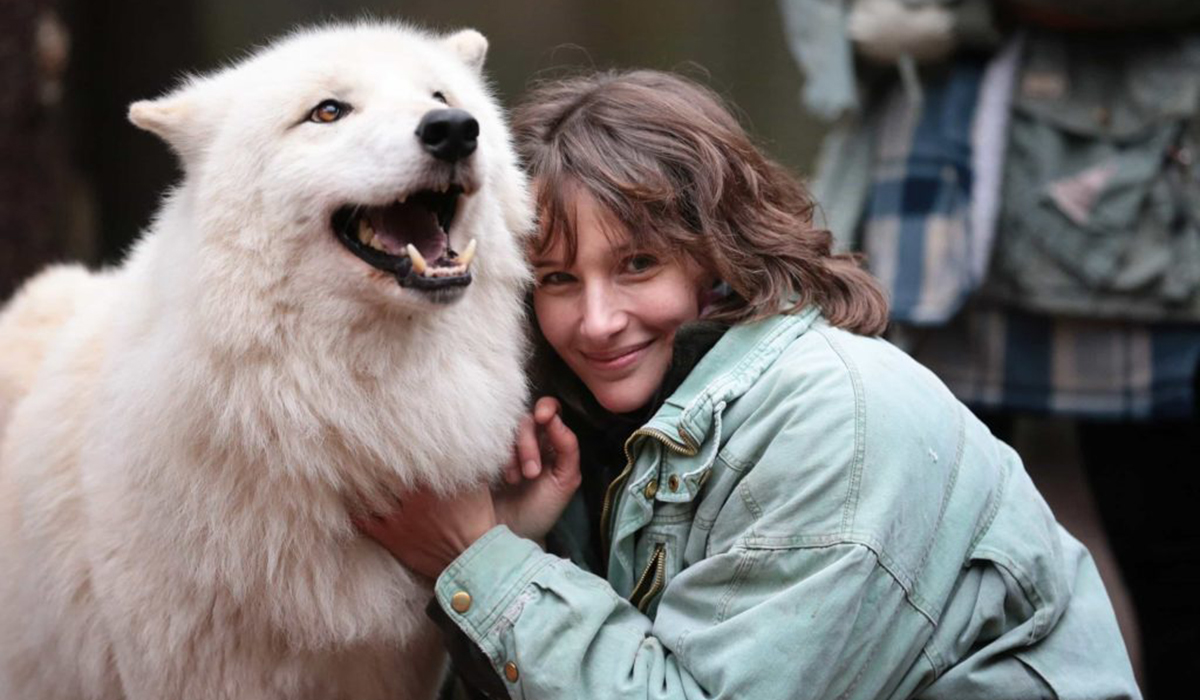 Photo by Thorge Huter
Hélène Grimaud on Articulate
Hélène was recently featured on Articulate's episode: The Pursuit of New Truths. Now in its fourth season, Articulate—the nationally-syndicated, Emmy Award-winning TV show that explores how creative thinkers help shape our understanding of the world and the big ideas that define us all—spotlights Hélène's pathways of obsessions and how music has been a salvation. Watch now: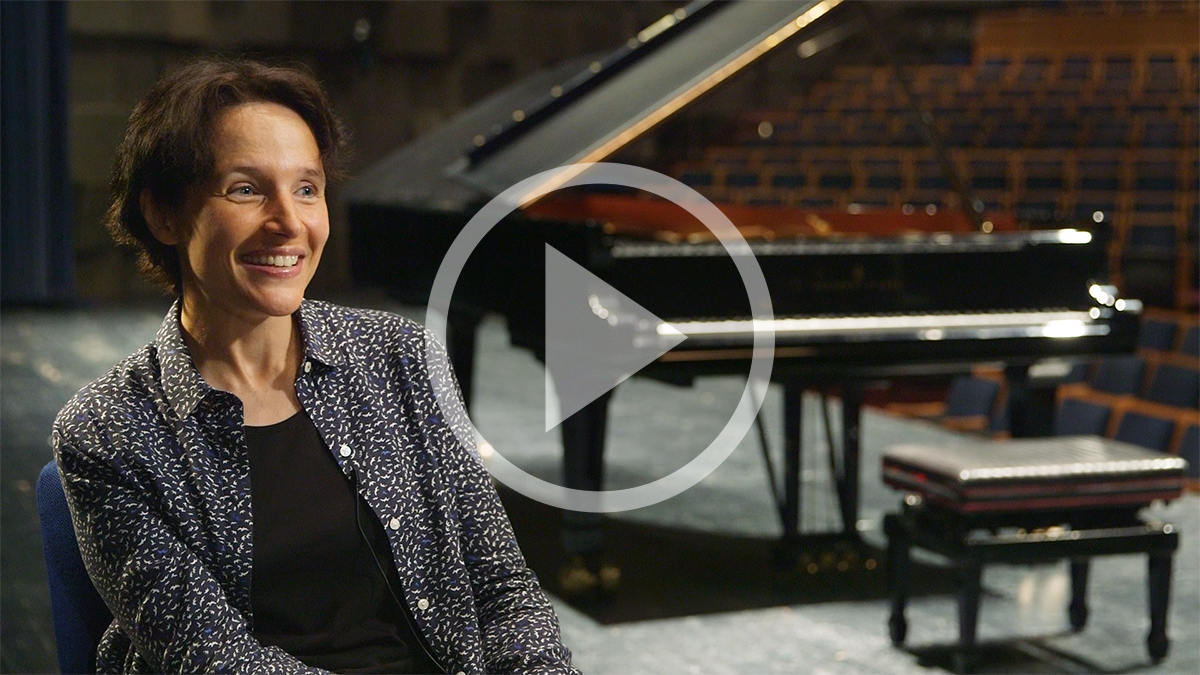 Articulate airs on public television stations across the U.S. Episodes, articles and exclusive extras can be found at articulateshow.org. Follow Articulate on Facebook, Twitter and Instagram.
Articulate with Jim Cotter is presented by WHYY, Philadelphia's PBS and NPR member station, and is distributed by American Public Television. Articulate is made possible by generous funding from the Neubauer Family Foundation and is produced by the educational nonprofit Arts Advance.
Don't miss Hélène as she joins the NWS Fellows and conductor Mark Wigglesworth for an unforgettable, one-night-only performance at the Adrienne Arsht Center.
Posted in: Concerts, Events, Guest Artists
---