News
April 22, 2020
Happy Earth Day: Check out NWS's mangrove eco-art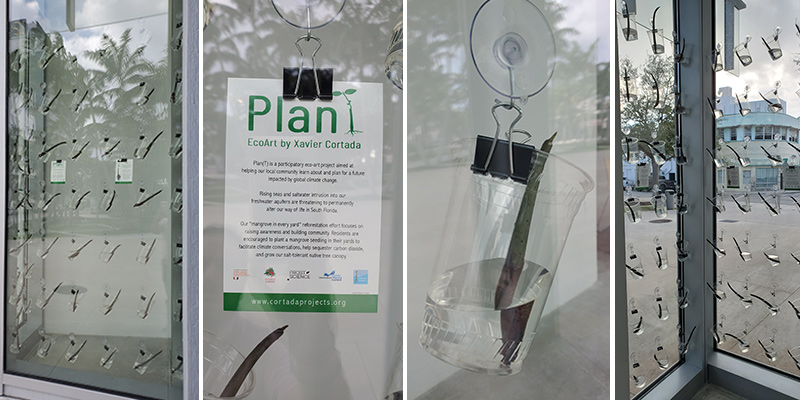 As the world celebrates Earth Day, NWS reflects on one of this season's green initiatives.
Last November, NWS fostered 70 mangrove seedlings through a partnership with Cortada Projects' Plan(T) initiative and the City of Miami Beach. Across the Lincoln Road corridor, businesses displayed this eco-art of growing seedlings in their storefronts.
Once the seedlings matured, volunteers plant them at their homes or in a Miami Beach public park – restoring local habitats and preparing for a future with sea-level rise.
The Plan(T) project helps spread awareness about mangrove reforestation across South Florida, and allows visitors to learn about climate change, sea-level rise and saltwater intrusion.
NWS thanks its Vice President for Facilities, Cesar Sepulveda, for bringing Plan(T) to the New World Center, and Eddy Lamothe, Rosa Vila and Jordan Saruski for providing excellent care to the foster seedlings.
Posted in: New World Center
---