News
February 1, 2022
Harlem is Where the Heart Is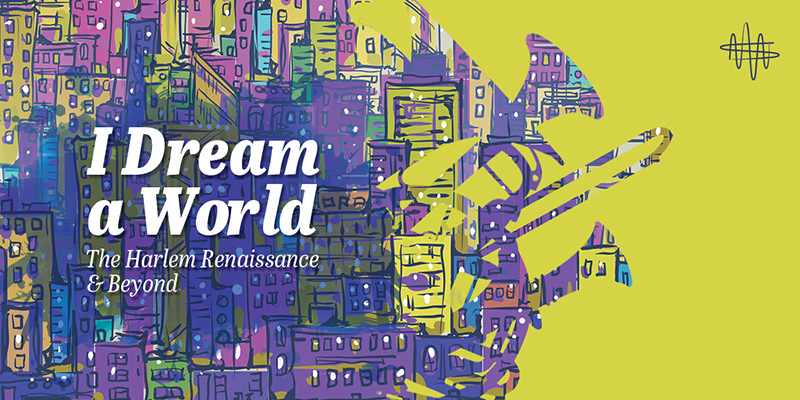 The New World Symphony presents I Dream a World: The Harlem Renaissance and Beyond, February 1 through 5 at the New World Center. The festival explores and celebrates the history and influence of the Harlem Renaissance and the epicenters of Black excellence that thrived across the nation during the 1920s.
Throughout the festival, an art exhibition entitled Interludes of Harlem: Poetic Illustrations of Langston Hughes featuring Jacob Lawrence will be on display at the New World Center. The exhibit was curated by Christopher Norwood, founder of Hampton Art Lovers at the Historic Ward Rooming House. The art contextualizes the Harlem Renaissance and the American Great Migration that ushered in the first Black arts movement.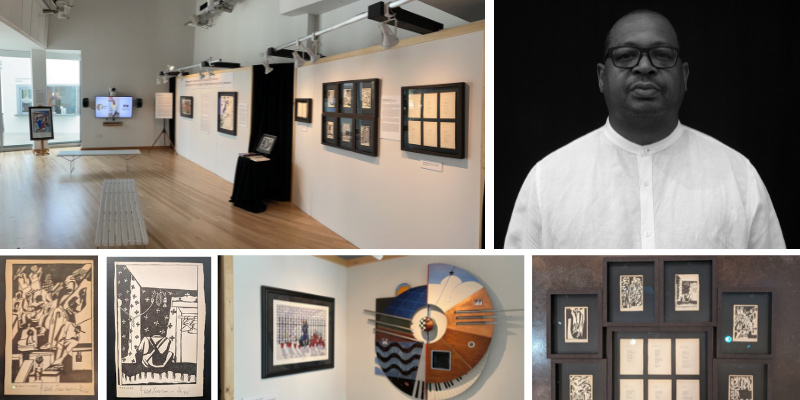 Christopher Norwood and the Interludes of Harlem exhibit
I Dream a World: The Harlem Renaissance and Beyond is made possible with support from the NWS Collaborations Fund, the NWS Fund for New Ventures, Dr. Matthew Budd and Ms. Rosalind E. Gorin, The Robert and Jane Toll Foundation, Keith and Renata Ward Family Fund at The Miami Foundation, and Bank of America.

Harlem is Where the Heart Is:
The Meaning of Movement in the Art of Jacob Lawrence
In 1930, African American culture was reaching remarkable heights in Harlem. The site of sparkling advancements in the arts, the New York City neighborhood had set the stage for a "golden age" in Black history. Although the Harlem Renaissance was already in full swing by the turn of the decade, Jacob Lawrence—one of the period's most prodigious and prolific figures—had only just started calling Harlem "home."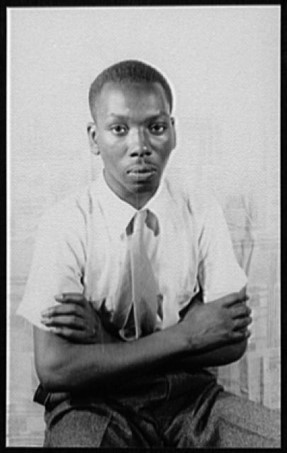 Lawrence was born in Atlantic City in 1917 to a Virginian mother and South Carolinian father. Prior to his birth, his parents had settled in New Jersey as part of the Great Migration—a mass movement of six million African Americans from the highly segregated South to mixed and mingled metropolises in the North. Following his parents' divorce in 1924, Lawrence and siblings were placed in foster care in Philadelphia before reuniting with their mother in Harlem six years later.
In Harlem, 13-year-old Lawrence quickly forged an artistic path. As a child, he spent his afternoons at Utopia Children House, a daycare that doubled as a creative space for children. Here, with notable muralist Charles Alston as his teacher, Lawrence developed and honed his drawing skills. Later, he would regularly attend classes at the Harlem Community Art Center, a studio founded in a basement by sculptor Augusta Savage.
Jacob Lawrence in 1941. Image via Wikimedia Commons (Public Domain)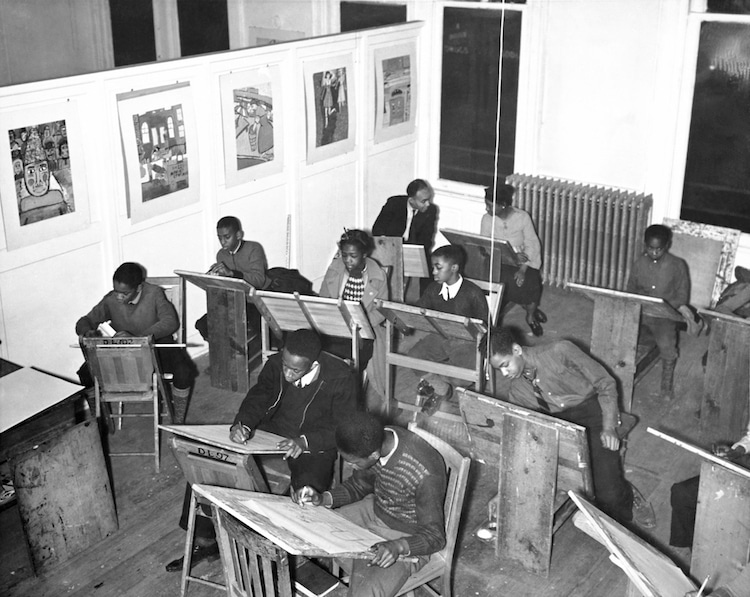 Students in a free art class at the Harlem Arts Workshop in 1938. Image via Wikimedia Commons (Public Domain)
Lawrence would later credit his success to the mentorships fostered by these community spaces—an attribution that speaks not only to the importance of these individuals, but to Harlem as a whole. "It was just their encouragement and the Harlem community's encouragement," Lawrence expressed in a 1992 interview. "That was the influence."
With an early childhood marked by uprooting and an adolescence spent in the heart of Harlem's blossoming community, it is no wonder that Lawrence would cultivate an appreciation for movement in his art. This interest is evident in his approach to subject matter, style, and storytelling, culminating in wealth of works reflective of his own experiences as a transplant-turned-Harlem inhabitant.
Several of Lawrence's paintings serve as studies of subjects in motion. Thematically, most of these works explore movement in the context of either migration or the metropolis. The Migration Series is a shining example of the former. Completed in 1941, this series comprises a collection of 60 tempera paintings rendered on cardboard panels. Together, these pieces tell the story of the Great Migration, detailing the difficulties navigated by thousands of African Americans as they trekked toward a new life and settled in urban areas—including, of course, Harlem.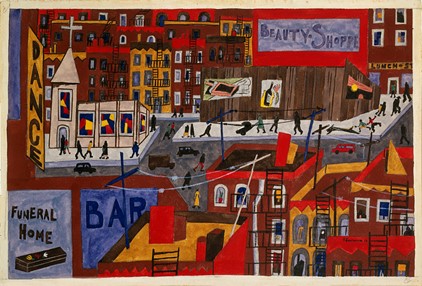 Jacob Lawrence, This Is Harlem, 1943, gouache and pencil on paper, 38.9 x 57.5 cm, Hirshhorn Museum and Sculpture Garden, Smithsonian Institution, Washington, DC, Gift of Joseph H. Hirshhorn, 1966. Image via Smithsonian Institution (Fair Use Under Section 108 of the U.S. Copyright Act)
This is Harlem, a gouache and pencil work on paper from Lawrence's 1943 series, Harlem, paints a vibrant picture of the hustle and bustle of life in the neighborhood. Churchgoers stride beneath radiant stained-glass windows as a mother pushes a bulky baby-buggy, children chase an energetic dog, and pedestrians weave between traffic. Even the fire-escapes and telephone lines suggest motion as they criss-cross along the facades and rooftops of crooked and cramped apartment buildings.
The iconography of The Migration Series and This is Harlem is not the only indication of Lawrence's preoccupation with movement. The works are also rendered in Lawrence's lively style, characterized by simplified, stylized forms saturated with a bold palette. Both The Migration Series and This is Harlem are dominated by fractured figures whose black silhouettes vibrate against the bright backdrops. Lawrence would later call this signature approach to form and color "dynamic cubism"—an appropriation that challenged conventional ideas of the canon and turned the Western tradition on its head.
Lawrence's mastery of movement was not limited to his treatment of subject matter or his approach to style. He was also skilled in storytelling. This focus is particularly clear in The Migration Series, which clarifies each panel with a caption. While the pieces in this series are set in chronological order, Lawrence completed them in a series of simultaneous steps, ensuring that the finished series would flow as a cohesive narrative. Likewise, in This is Harlem, Lawrence tells a story not as a sequence of events, but as a theatrical spectacle. With the city streets as their stage, passers-by put on a show as they engage in daily dialogue with the neighborhood they know and love—an act that Lawrence himself could relate to. "I lived in Harlem, I grew up in Harlem, my life was in the Harlem community. I didn't go outside the Harlem community except to an art gallery or a museum," he explained in a 1995 interview. "Everything was right there."
With such an energetic environment on his doorstep, it is no wonder that Harlem served as a lifelong source of artistic inspiration for Lawrence. While, true to his migratory roots, Lawrence moved and traveled around a lot in his adult years—from teaching stints in art schools across the country to a months-long trip to Nigeria—he always kept Harlem close to his heart.
"New York is home," Lawrence lamented from Seattle, Washington, in 1992, "and we want to go back home."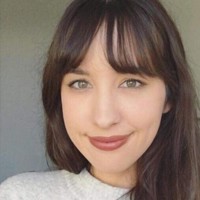 Kelly Richman-Abdou is an art historian and art writer based in Washington, D.C. Born and raised in San Francisco, she has also resided in London and Paris, where she worked in the cities' arts and culture sectors. She holds a BA in Art History from the University of San Francisco and an MA in Art and Museum Studies from Georgetown University. Currently, she is a doctoral candidate in Art History at the University of Birmingham, U.K., researching how modern American artists challenged established perceptions of race, gender and class by radically reimagining traditional Marian iconography.
Sources
Jacob Lawrence: The Migration Series, The Phillips Collection, https://lawrencemigration.phillipscollection.org/the-migration-series.
Lawrence, Jacob, and Henry Louis Gates. "An Interview with Jacob Lawrence by Henry Louis Gates, Jr." MoMA, no. 19, Museum of Modern Art, 1995, pp. 14–17, http://www.jstor.org/stable/4381286.
Lawrence, Jacob, and Xavier Nicholas. "INTERVIEW WITH JACOB LAWRENCE." Callaloo, vol. 36, no. 2, The Johns Hopkins University Press, 2013, pp. 260–67, http://www.jstor.org/stable/24264907.
This is Harlem, Smithsonian, https://www.si.edu/object/hmsg_66.2921.
Posted in: I Dream a World
---