News
March 15, 2018
Human Rights Watch hosts Miami gala at New World Center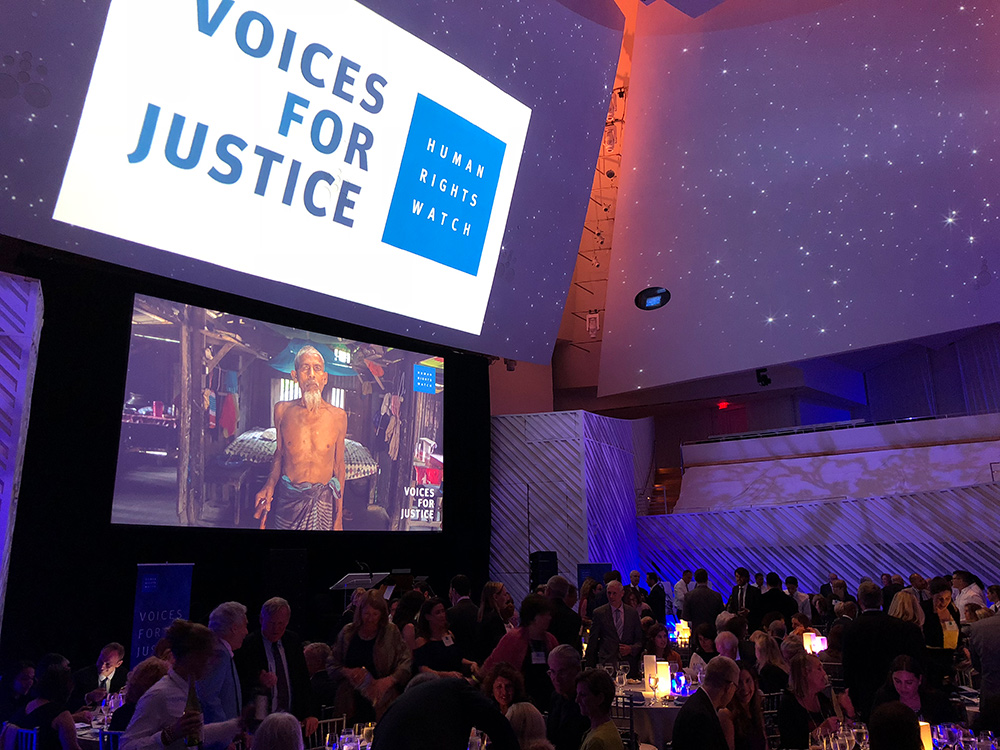 On Wednesday, March 7, Human Rights Watch (HRW) hosted its second annual Miami-based fundraiser, Voices for Justice, which is part of the multi-city fundraising event series taking place across North America, Europe, East Asia and Australia.
This spectacular event, co-chaired by Ms. Cindy Goldberg, Ms. Alicia Miñana and Mrs. and Mr. Shelley Frost Rubin and Donald Rubin, honored Saudi human rights activist Ms. Hala Al-Dosari with HRW's highest tribute, the Alison Des Forges Award for Extraordinary Activism. Ms. Al-Dosari was honored for her work speaking out against Saudi Arabia's deeply entrenched discrimination against women and girls, and her demands for the Saudi government to address sensitive subjects, such as gender equality and the rights of activists, including women, to speak, protest and write freely. Iain Levine, Deputy Executive Director of HRW, gave the Keynote Address.
HRW invited New World Symphony (NWS) Bass Fellow, Andrea Beyer, to curate a special music performance as part of its program. A frequent traveler, Ms. Beyer has taught master classes in underserved communities in Mexico, El Salvador, Uruguay and Bolivia, as well as worked with the MusAid organization in Belize, El Salvador, Bolivia and the Philippines. Given her international outreach in under-resourced communities, she was thrilled for the opportunity to be part of HRW's event.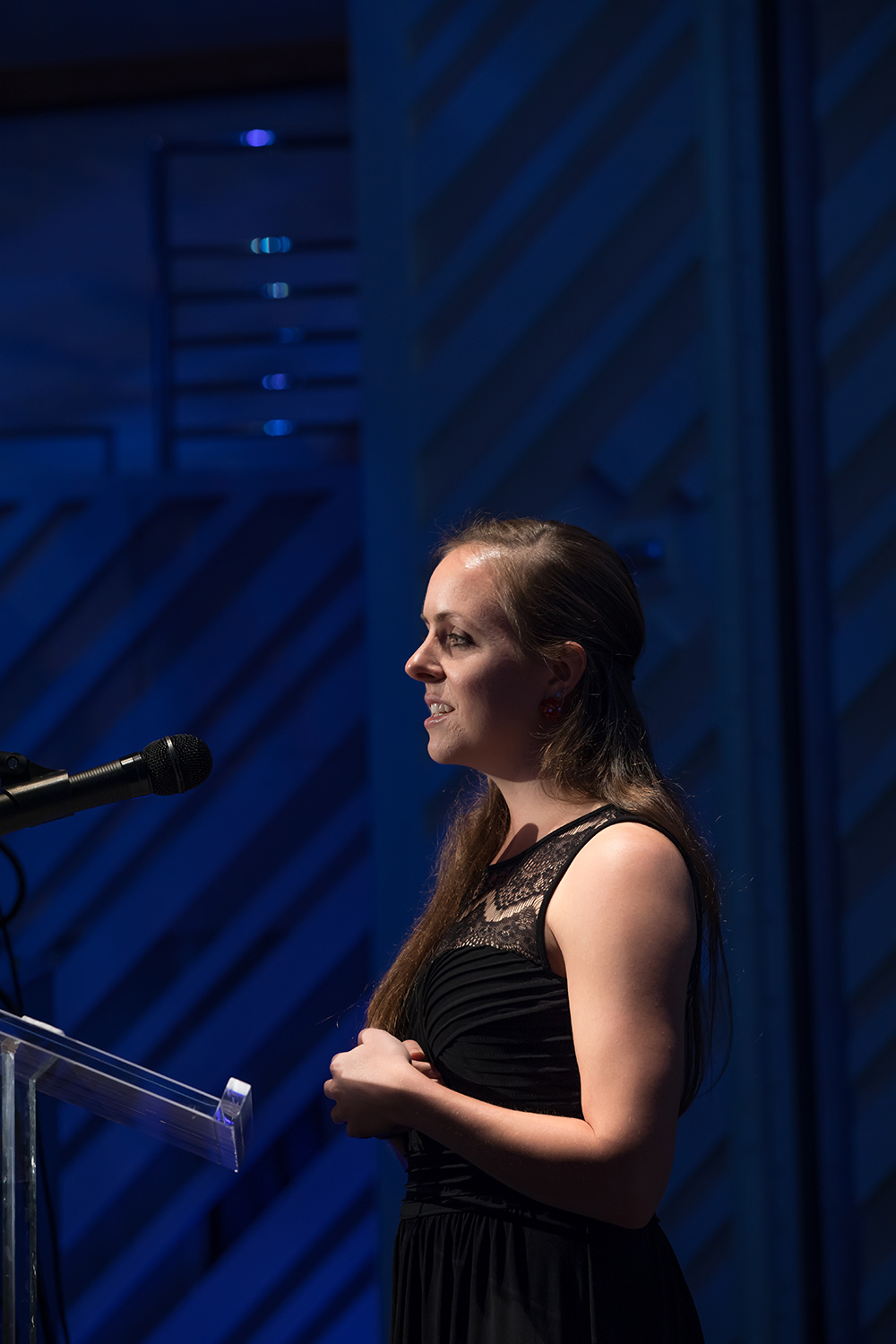 Accompanying Ms. Beyer were NWS violinists Yada Lee and Margeaux Maloney and NWS violist Erica Gailing. The selected works illustrated how music can convey emotions and culture in ways often prevented by language barriers. The Fellows performed At the Purchaser's Option composed by Rhiannon Giddens for Fifty for the Future: The Kronos Learning Repertoire. The piece imagines a slave woman as she prepares to be sold, touching on the world's long history of violating basic human rights and the national civil rights movements driven to prevent such hideous crimes. The group concluded with Tico Tico no Fuba composed by Zequinha de Abreu, the musical symbol for the El Sistema movement in Brazil, which offers at-risk youth musical education opportunities.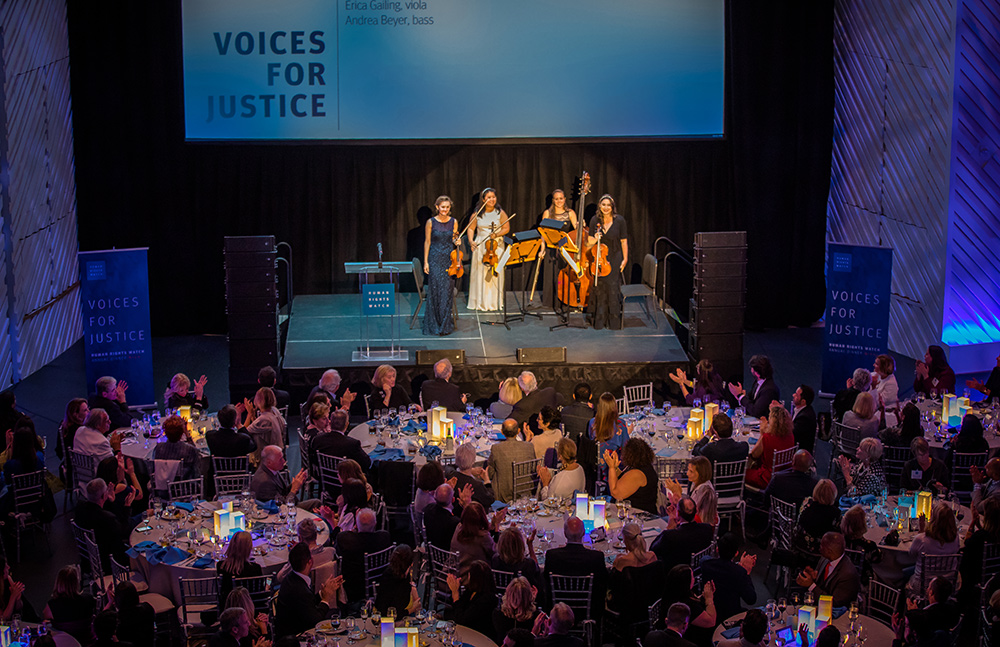 Human Rights Watch is one of the world's leading independent organizations dedicated to defending and protecting human rights. By focusing international attention where human rights are violated, HRW gives voice to the oppressed and holds oppressors accountable for their crimes. HRW's rigorous, objective investigations and strategic, targeted advocacy builds intense pressure for change and raises the cost of human right abuse.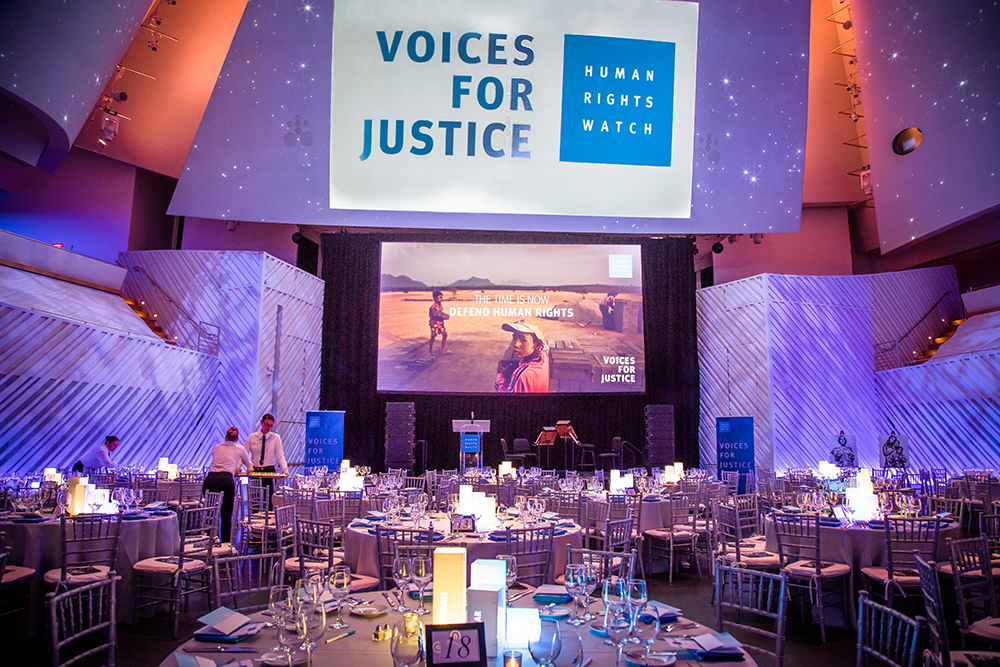 All photos by Kamelia Photography courtesy of Human Rights Watch.
Posted in: New World Center
---