News
February 2, 2017
Inside the Music: Are You Feeling It?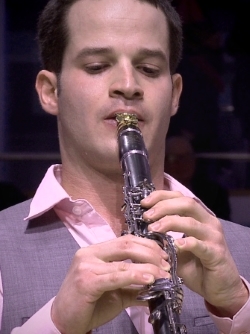 Ran Kampel is a third-year Clarinet Fellow at the New World Symphony. On Tuesday, February 7, at 7:00 PM, he presents "Inside the Music: Are You Feeling It?" in the SunTrust Pavilion at New World Center.

Ran also presented an Inside the Music concert last season in January 2016, literally a 'moving' performance entitled "May I have the best seat in the house, please?" Additionally, last season Ran was one of the winners of the annual NWS Concerto Competition, performing in the Concerto Showcase in February 2016. South Florida Classical Review wrote "Clarinetist Ran Kampel not only displayed a mastery of the work's most difficult passages but pulled them off with style, injecting them with a sizzle of excitement."

We asked Ran to share his thoughts on this upcoming concert experience.
---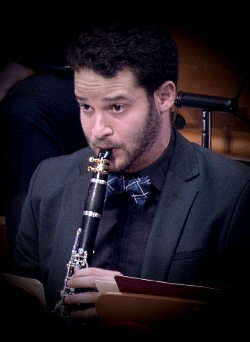 This concert was inspired by my visit to a school where a close friend was a music teacher for students with hearing loss. During my visit there, I played for the students and was amazed how many of them came up to me while I was playing, wanting to touch the end of my clarinet so that they could "feel" the music that I was creating.

Studies show that feeling musical vibrations can have as much of an impact on the brain as hearing the real sounds. We all have experienced that feeling when loud music has made our heart, or even full body, thump. Music travels around us in the form of sound waves which create vibrations in the air that we can absorb in a variety of ways, not only via our ears.

In this Inside the Music, I invite the audience to see how we produce sound on different instruments, with high frame rate cameras capturing these vibrations. We will also explore how the actual vibrations create sound and interact with the human senses, particularly "feel." Through performances of chamber works by Beethoven, Mozart and Elliott Carter, we will discuss how the different instrument timbres blend and create new sounds together.
Hopefully by the end of the evening we will all be feeling it!
---
Posted in: Concerts, Fellows, Technology
---