News
December 12, 2016
Inside the Music: Outside the Music - Spotlight 1945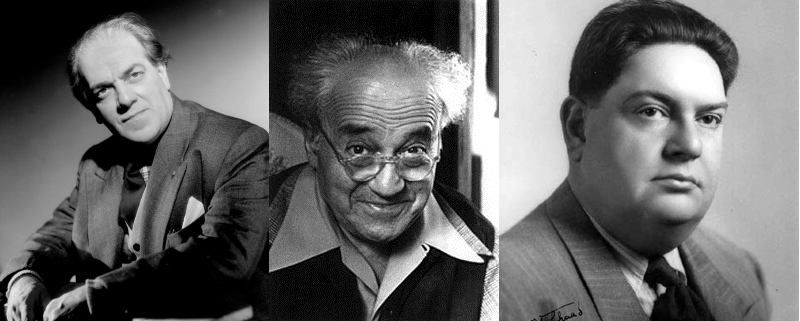 Jesse Yukimura is a second-year Viola Fellow at the New World Symphony. On Tuesday, December 13, at 7:00 PM, he and his colleagues present an Inside the Music event, Outside the Music – Spotlight 1945 in the SunTrust Pavilion at the New World Center. It will be an enlightening evening of diverse music. We asked Jesse to share his thoughts on this concert experience.
---
The inspiration for our Inside the Music started with last year's Journey Concert, which consisted entirely of works by Robert Schumann, spanning his lifetime. Christy Greer and I wondered if it would be possible to put together a program spanning only one year, but with many composers, essentially the opposite of that Journey Concert in conception.

Before the end of last season, I compiled a document to see which years were especially prolific among relatively familiar composers. At some point I decided to focus on the string quartet, partially because it is a genre with which I am familiar, and partially because one group would be logistically easier to organize than a mix of instrumentations. So, we invited Hilary Glen and Gen Micheletti to work with us. We chose 1945 because of its variety of repertoire for the string quartet, out of which we chose movements from six different works.

The 20th century saw a great number of styles developing at the same time within the tradition of Western classical music. The first piece is by the Brazilian composer Heitor Villa-Lobos, one of the most well-known classical composers of Latin America. The other works are by composers from European countries. Ernest Bloch was born in Switzerland, Paul Hindemith in Germany, Darius Milhaud in France, Erich Korngold in Austria-Hungary and William Walton in England. Notably, of these composers only Walton was still in Europe in 1945. The rest were in the United States.

Did you know that Beethoven's Fifth Symphony was premiered the day after James Madison was elected president of the United States? I think most of us are unaccustomed to thinking laterally in time. More frequently, we learn about subjects based on their connections horizontally through time. For example, one often pairs the composers Debussy and Ravel, teacher and student, connected by their distinctive musical styles. In our Inside the Music, we are taking a sort of temporal snapshot, focusing on these lateral connections and presenting music that, at first glance, might seem linked only by literal coincidence.
---
The program will include movements from Heitor Villa-Lobos' String Quartet No. 9; Ernest Bloch's String Quartet No. 2; Darius Milhaud's String Quartet No. 12; Paul Hindemith's String Quartet No. 7; Erich Korngold's String Quartet No. 3; and William Walton's String Quartet No. 2. The Fellows will take questions from audience members at the end of the concert.

While this event may subsequently be listed at capacity, seats may be available at the door just before 7:00 PM. Seating is subject to availability and is not guaranteed.
---

---