News
October 15, 2022
Knight Foundation invests $10M in NWS's mission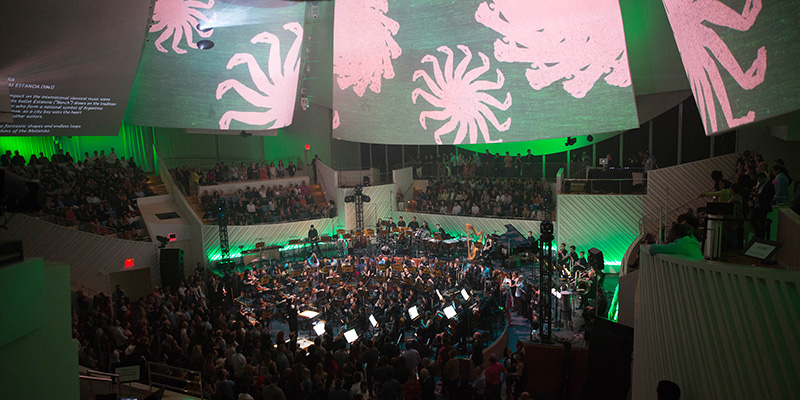 Late Night at New World Symphony, photo by Ezequiel Williams/Moment77.com
New World Symphony continues to advance classical music in the digital age with a new Knight Foundation investment
With $10M from Knight, NWS will expand the Knight New Media Center to strengthen the integration of technology and music and boost community engagement 


As Miami's New World Symphony (NWS) launched its 2022–23 season and a new artistic director began his tenure, the John S. and James L. Knight Foundation announced a $10 million investment to help extend the symphony's Knight New Media Center and its pioneering work in the integration of technology with music performance, education and community engagement.
These funds will expand NWS's transformative work with its Fellows, staff and alumni. Together, they are participating in a unique musical laboratory, enabled by the Knight New Media Center, that is reimagining the future of classical music in a digital world. Additionally, NWS will leverage Knight's new investment to push the boundaries of artistic expression. 
Knight Foundation President Alberto Ibargüen presented the grant from the newly named John S. and James L. Knight Foundation Stage in the Michael Tilson Thomas Performance Hall.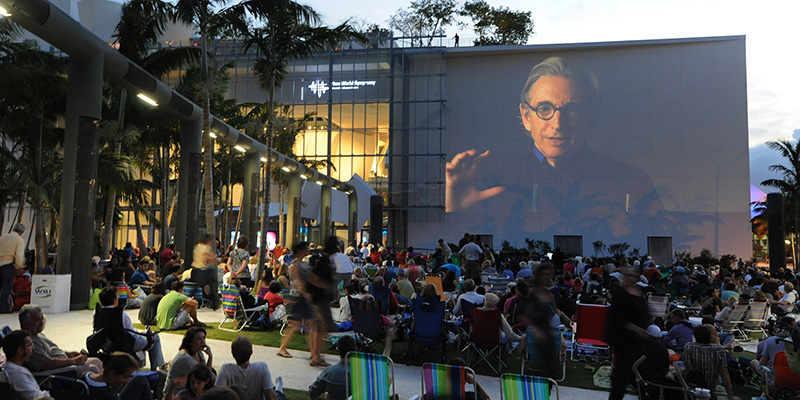 NWS WALLCAST® Concert, photo by Rui Dias-Aidos, REDAV, Inc.
"For almost twenty years, we've sought to make art general in Miami," he said. "That means sharing music, art and literature that moves us, inspires and includes us all, and helps to build the new Miami. In our increasingly digital society, nobody has done more than New World Symphony to reach that goal of an engaged community."
Ibargüen was joined on stage by Michael Tilson Thomas, Artistic Director Laureate, who co-founded and led NWS for the past 35 years, and Edward Manno Shumsky, immediate past board chair.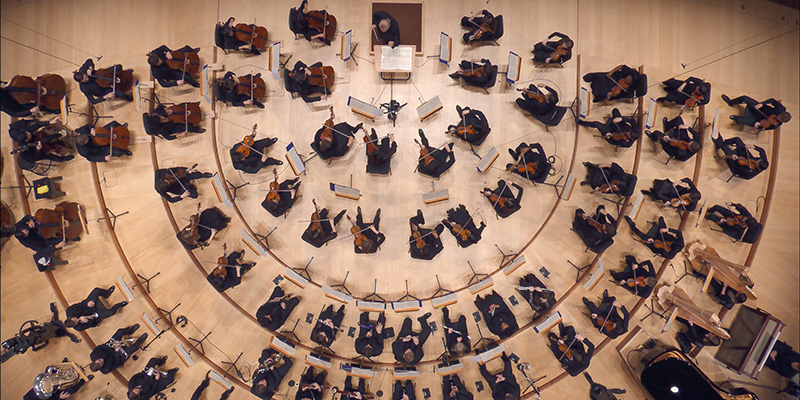 New World Symphony during a live concert webcast
"Digital capture, editing, distribution and dialogue are changing the imaginations of musicians and the sensory experience of audiences," said NWS President and CEO Howard Herring. "Thanks to the Knight Foundation and in service of classical music, we are reimagining our work. And to mark their cumulative investments, we are naming our physical and virtual platforms the John S. and James L. Knight Foundation Stage. From our earliest days, Knight has been both a creative thought partner and an investor in our efforts."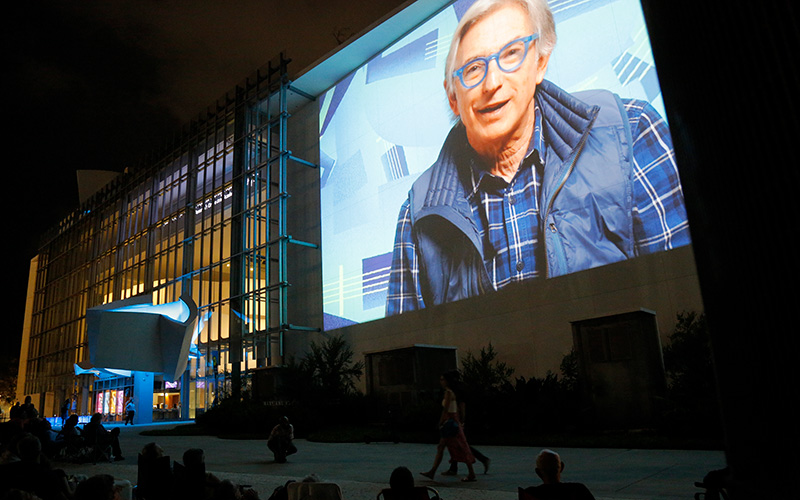 MTT during a NWS WALLCAST® Concert, photo by Rui Dias-Aidos, REDAV, Inc.
Powered by Knight Foundation investments and other donors, NWS provides musicians, concert producers and audiences with new models for the way music is taught, presented and experienced. 
Stéphane Denève succeeds Michael Tilson Thomas in the role of artistic director, becoming the second person to hold the position in the orchestra's 35-year history.
About the John S. and James L. Knight Foundation
As social investors, the Knight Foundation supports democracy by funding free expression and journalism, arts and culture in community, research in areas of media and democracy, and in the success of American cities and towns where the Knight brothers once published newspapers. Learn more at kf.org and follow @knightfdn on social media. 
Posted in: Community Engagement, Concerts, Denève, Events, Knight, MTT, Technology, Wallcast Concerts
---