News
January 22, 2016
Masha Popova: Solo Spotlight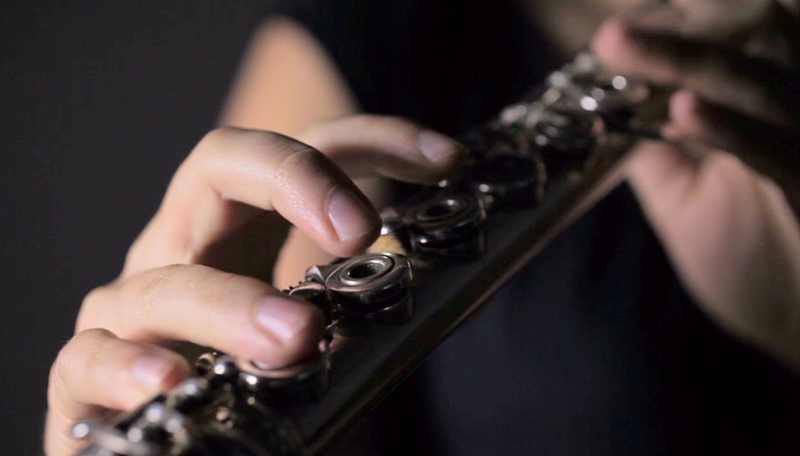 Masha Popova is a second-year Flute Fellow at the New World Symphony. On Monday, January 25, at 7:00pm, she presents "Solo Spotlight: American Composers and the Flute" in the SunTrust Pavilion at New World Center. We asked Masha to share her thoughts on this concert experience.
---
"Monday's program will be exploring American composers and their various works for flute. Each composer presents a different idea of what an "American" sound in classical music is.

"The first piece on the program, Barber's Canzone for flute and piano, is a transcription of the second movement of Barber's Piano Concerto. The orchestra movement starts off with a flute solo, and so Barber himself arranged the movement for flute and piano.

"After that will be a piece by one of the most "American" composers, Copland's Duo for flute and piano. Copland wrote this towards the end of his life, and many parts of the piece are reminiscent of earlier works of his.

"The third piece on the program is Carter's Eight Etudes and a Fantasy for woodwind quartet (flute, oboe, clarinet, and bassoon), though we will only be performing the eight etudes. These eight miniatures are quite different from one another. Many of them are written exactly as an etude would be written, as almost an exercise to help the group develop a specific technical skill. For instance, the third etude is a D major chord, with the four instruments smoothly switching between pitches, so that the audience continuously hears a D major chord with changing colors.

"And finally, the last piece on the program is Liebermann's Sonata for Flute and Piano. This is one of my favorite works for flute and piano! I look forward to presenting these American works to the audience on Monday."
---
While this event is currently at capacity, some seats may be available at the door just before 7pm
Seating is subject to availability and is not guaranteed
---
Click here for more concert information
---