News
September 7, 2018
Meet NWS's 43 new Fellows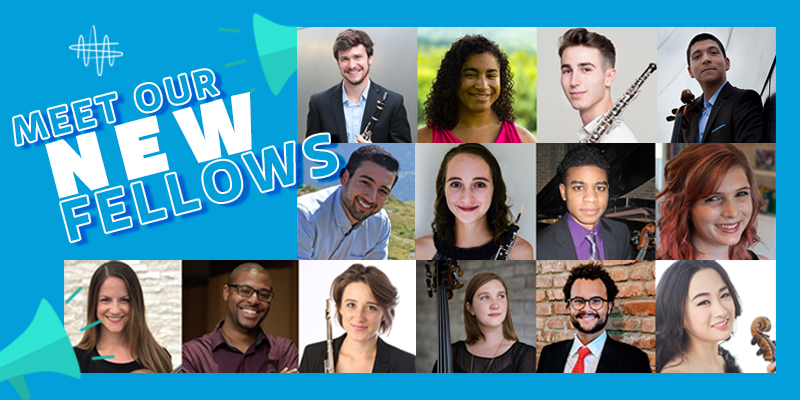 This week, the New World Symphony welcomed a record-setting 43 first-year Fellows to Miami Beach! These new faces make up nearly half the orchestra after numerous job wins by Fellows in the last year.
The "new" New World Symphony has been engaged in orientation meetings and first rehearsals this week.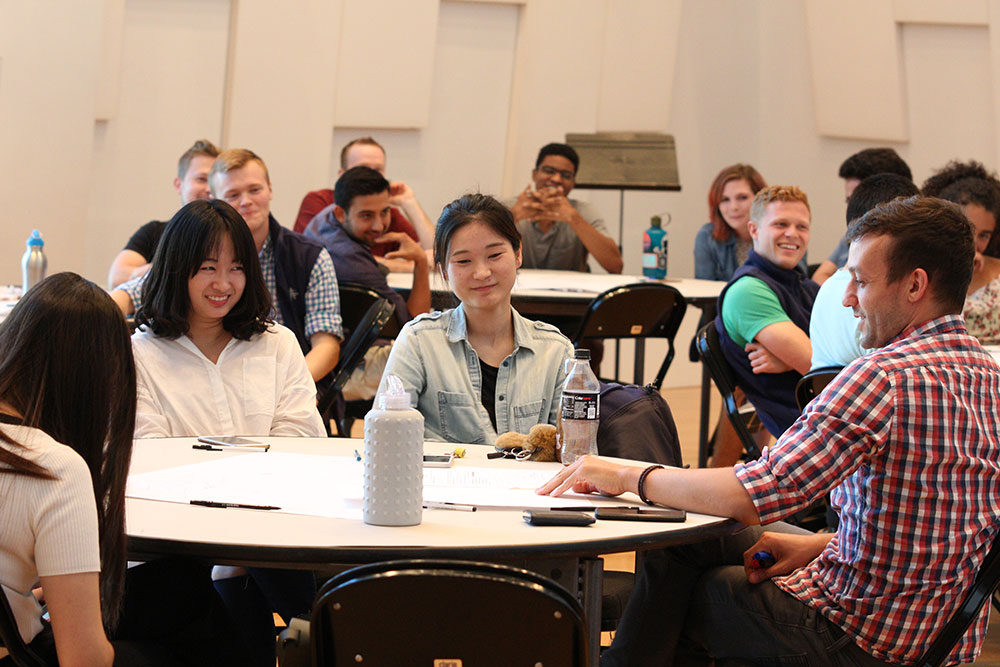 Leading them on the podium is NWS alumnus turned Resident Conductor of the San Francisco Symphony, Christian Reif.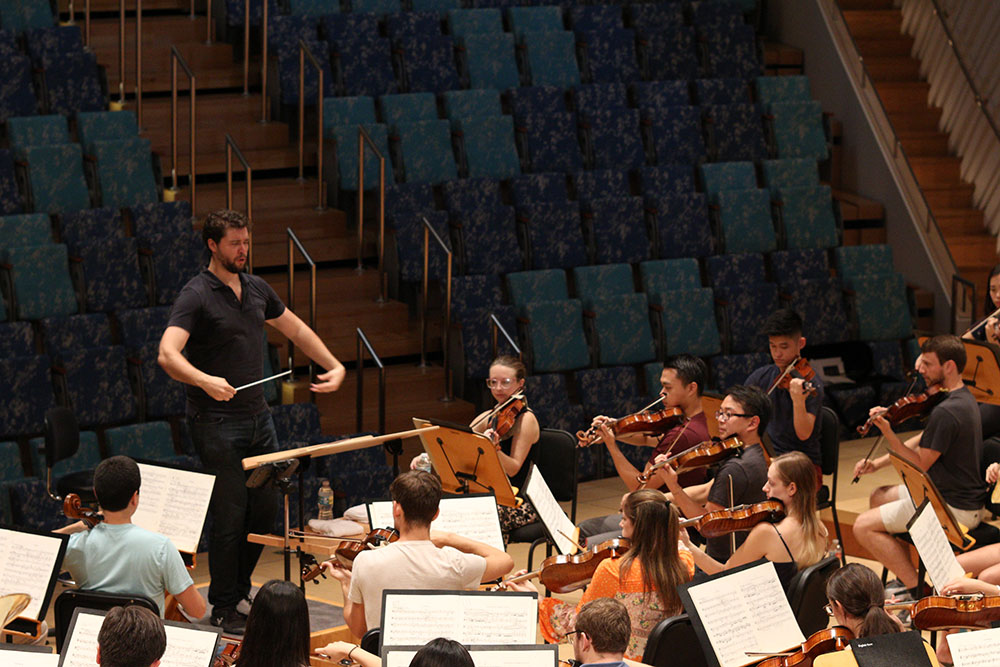 And working alongside them are visiting faculty from major orchestras around the world. Pictured here on far right is Principal Horn of The Philadelphia Orchestra, Jennifer Montone, assisting NWS Horn Fellows.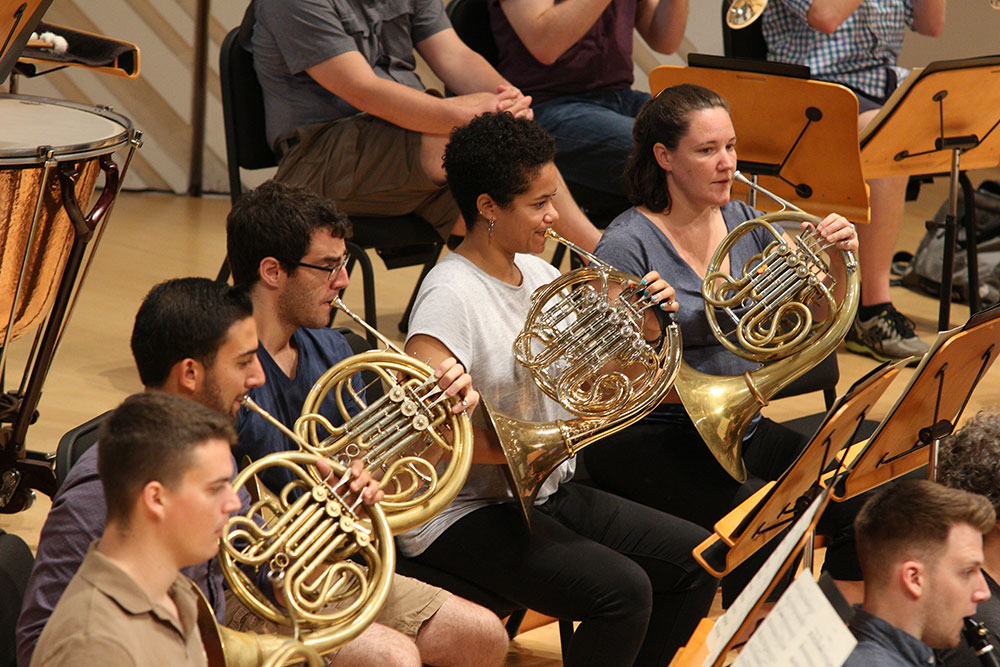 A few stats on our incoming class, at a glance: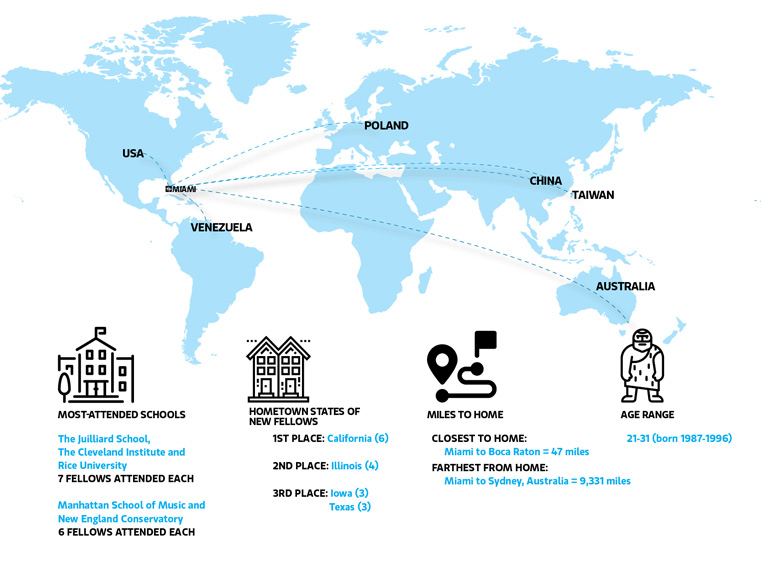 They come to Miami from six countries: the U.S., China, Taiwan, Australia, Poland and Venezuela.


The U.S. state containing the highest number of first-year Fellow hometowns is California with six, followed by Illinois, Iowa and Texas.


The Fellow closest to home is new Tuba Fellow Evan Zegiel, who is a native of Boca Raton, a mere 47 miles from the New World Center. Click here to see how Evan spent his summer.


The Fellow farthest from home is cellist James Churchill, who hails from Sydney, Australia, a whopping 9,331 miles from his new home in Miami Beach.


The first-year Fellows range in age from 21-31.


They've studied all over the world, but the most-attended programs are The Juilliard School, Rice University and The Cleveland Institute. Each institution has issued degrees to seven first-year Fellows. Runners-up are Manhattan School of Music and New England Conservatory with six Fellows each.
 
Fun fact: Marcelina Suchocka is NWS's fourth-ever female Percussion Fellow!
Join us in welcoming these new faces to the NWS Family. Click here to see when they'll be performing this month at the New World Center.
Photos by NWS Creative Director Siggi Bachmann
Posted in: Fellows
---