News
December 24, 2019
Miami Art Week 2019 at the New World Center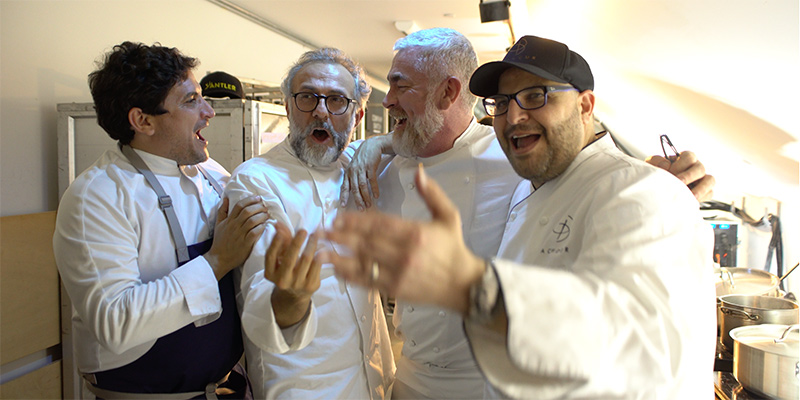 Mauro Colagreco, Massimo Bottura, Alex Atala & Antonio Bachour backstage during Once Upon a Kitchen hosted by GR8 Group.
The New World Center, home of the New World Symphony, (NWC) was host to an array of events during Miami Art Week 2019, from a luxury dinner served by the world's leading Michelin star chefs to discussions by titans of the art industry.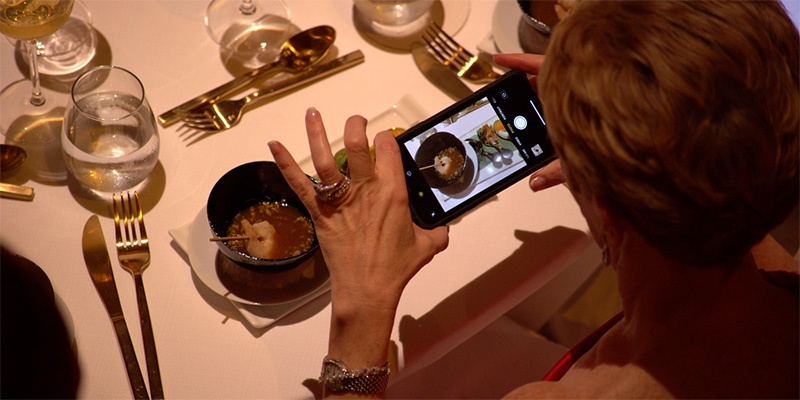 Four of the globe's greatest chefs brought their Michelin stars to Miami Beach on Sunday, December 1 for one of the most extraordinary and unprecedented culinary experiences in the world. GR8 Group, an international agency for distinctive VIP travel and luxury events presented this bucket list-worthy epicurean extravaganza and united a quartet of culinary masters: Massimo Bottura, Mauro Colagreco, Alex Atala, and Antonio Bachour. Guests were treated to a cocktail hour and multi-course dinner, presided over by celebrated winemaker, Roberto Cipresso, and food tech scientist and mixologist, Alex Ott.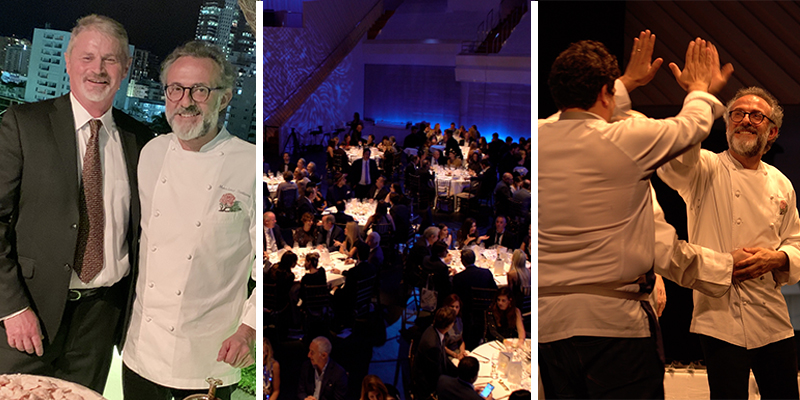 Left: Thierry Isambert, of Thierry Culinary & Event Design, with Chef Massimo Bottura.
This talk, dubbed the Art Basel Edition, featured superstar artists Kehinde Wiley, who painted President Obama's portrait, and acclaimed producer Kasseem Dean a.k.a. Swizz Beatz, who is also an art collector and on the board of the Brooklyn Museum. Proceeds from ticket sales benefited Kehinde Wiley's foundation, Black Rock Senegal, a new artist-in-residence program in Dakar, Senegal.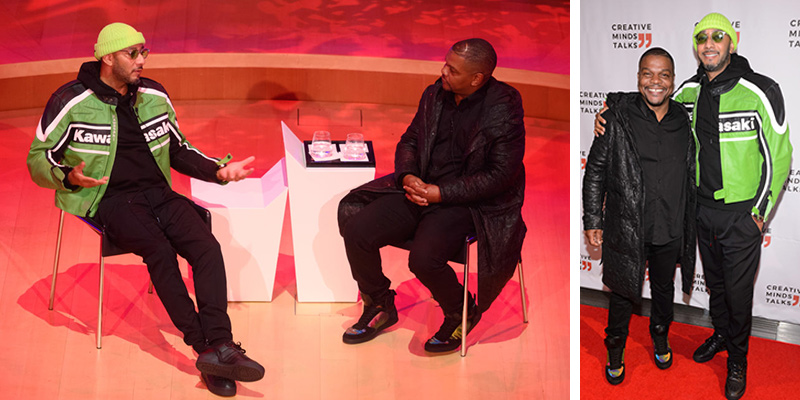 Left: Kehinde Wiley sharing his story of auditioning to paint President Obama's portrait. - New World Center, Performance Hall; Right: Kasseem Dean a.k.a Swizz Beatz & Kehinde Wiley - New World Center, Atrium.
Arts Funders Forum (AFF) is shaping the future of cultural philanthropy. The inaugural event was designed to introduce AFF and kick off its efforts to increase private funding for arts and culture in the United States. AFF serves as a platform for the most engaged philanthropists, artists, experts, funders and cultural influencers to develop new models of high-impact investments in the cultural sector.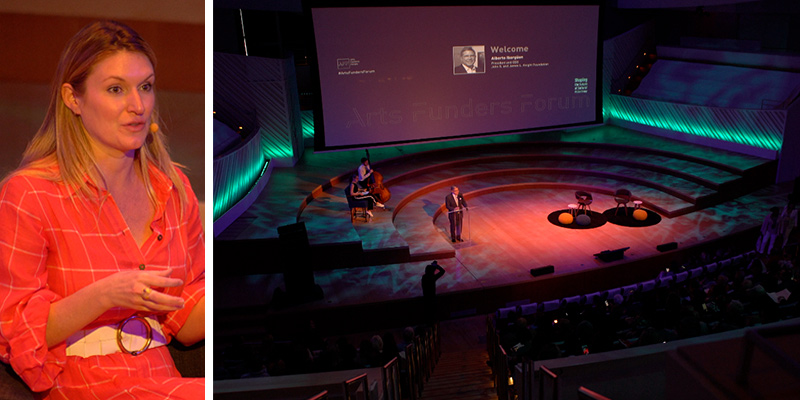 Sarah Arison, President of Arison Arts Foundation and New World Symphony Trustee - New World Center, Performance Hall.
Presented by the New World Center, Daata, and The Bass Museum, a selection of video artworks originally capsulated for The Bass², a satellite gallery space of artwork native to the digital realm in July 2019.
Featuring artists: Bob Bicknell-Knight, Jeremy Couillard, Keren Cytter, Elliot Dodd, AnaisAnaïïs Duplan, Rosie McGinn, Eva Papamargariti, Scott Reeder.
Curated by David Gryn, Daata & Leilani Lynch, The Bass
Presented by Daata, Bass Museum of Art & New World Symphony
Shifting Artistic and Curatorial Perspectives In an Age of Social Change with
Derrick Adams, Visual artist and Pratt Alumnus
Patton Hindle, Senior Director of Arts at Kickstarter
Ashley James, Assistant Curator of Contemporary Art at the Brooklyn Museum
The panel discussed ways in which contemporary artists address social change and how institutions can support more artist-centered models for cultural engagement.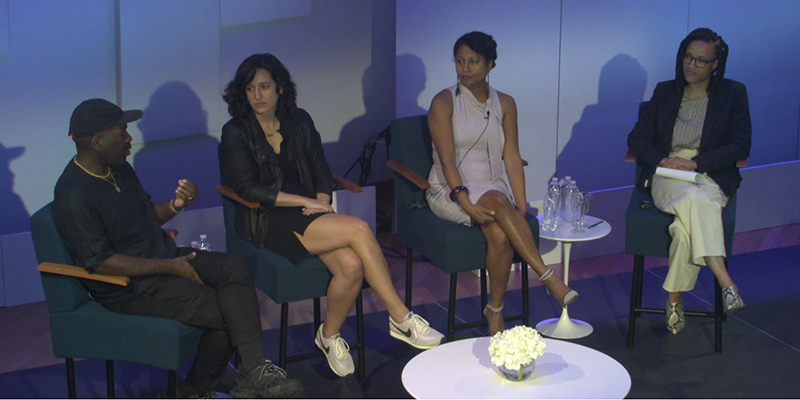 Derrick Adams, Patton Hindle, Dell M. Hamilton, and moderator Ashley James, Assistant Curator of Contemporary Art at the Brooklyn Museum
This discussion on the necessity of love as a unifying force in our communities and in our world was the central theme of AFRIKIN® Talks' Art of Conversation. It brought together speakers that echo the voices of previous leaders who faced historical turning points in their struggle for equal rights, love, justice, respect and unity. 
Welcome remarks by NWS VP of Business Development, Michelle Kucharczyk and performance of Jesse Montgomery's Voodoo Dolls by NWS Fellows Teddy Wiggins, Brendon Elliot, Marlea Simpson and Chava Appiah.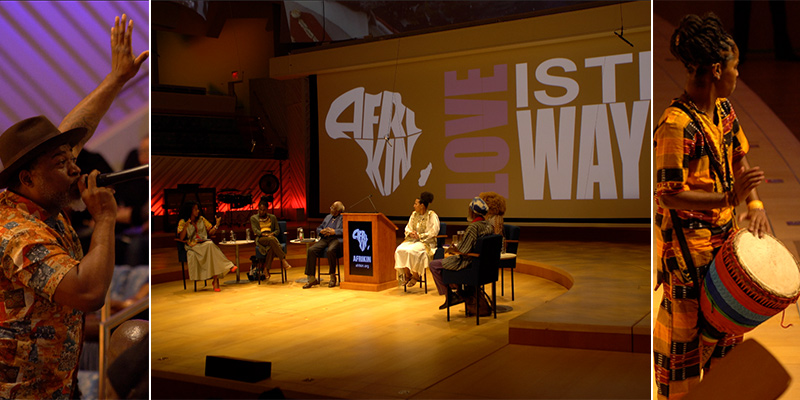 This iconic venue, designed by Frank Gehry, features spacious rooms and full equipment support for performances, multimedia presentations, and weddings – it's a Miami event space of unparalleled utility and flexibility.
Submit Your Rental Inquiry Today!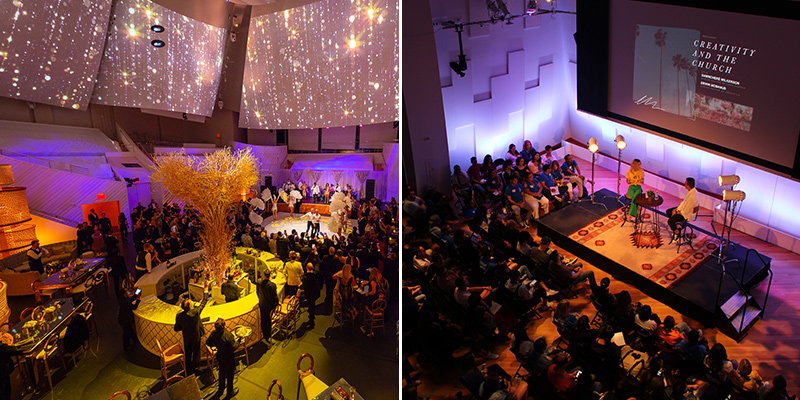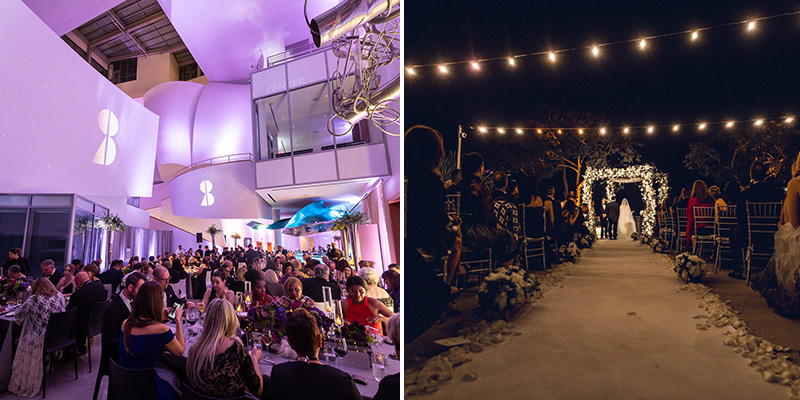 Call Us Today to Learn More: 305.428.6784
Posted in: Events, New World Center, SoundScape Park
---