News
December 7, 2018
Mid-season update: 22 latest job wins for Fellows and alumni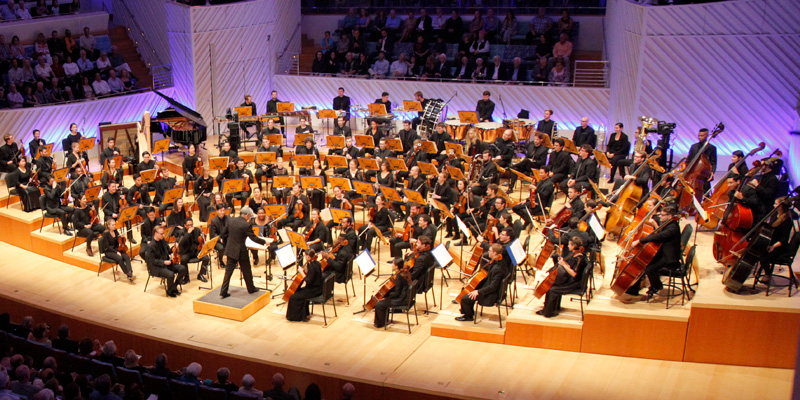 We're halfway through our 31st Season and thrilled to acknowledge the many Fellows and alumni who have won jobs in the last few months. From Naples to Hong Kong, NWS Fellows will continue to make an impact among their colleagues and in their new communities as they have here in Miami Beach. Join us in congratulating all our Fellows!
Paul Beck, Associate Librarian, Milwaukee Symphony
Myles Blakemore, Trombone, United States Naval Academy Band
Nick Castellano, Acting Assistant Principal/Utility Horn, Cincinnati Symphony (eight-month)
Andrew Chilcote, Bass, Phoenix Symphony (one-year)
Timothy Dilenschneider, Associate Principal Bass, Houston Symphony
Matthew Eckenhoff, Horn, Colorado Symphony
Christopher Fischer, Viola, Cincinnati Symphony
George Goad, Associate Principal Trumpet, Montreal Symphony
Kevin Gobetz, Bass, San Diego Symphony (six-month)
Anne Lanzilotti, Co-Director of New Music Ensemble and Festival, The Tianjin Juilliard School
Jiali Li, Co-Principal Viola, Hong Kong Philharmonic
Si-Yan Darren Li, Director of String Chamber Music, Cleveland Institute of Music
Kenneth Liao, Violin, San Diego Symphony (starting in September 2019)
Aspen McArthur, Assistant Librarian, Houston Symphony
Esther Nahm, Viola, St. Louis Symphony Orchestra (one-year)
Ansel Norris, Second Trumpet, Naples Philharmonic
Anthony Parce, Viola, Nashville Symphony
Daniel Parrette, Principal Clarinet, Louisiana Philharmonic
Erich Rieppel, Principal Timpani, Minnesota Orchestra
Dominic Rotella, Principal Horn, Richmond Symphony
Audrey Wright, Associate Concertmaster, Baltimore Symphony
Jesse Yukimura, Viola, Kansas City Symphony
Fellows and Alumni: If we have inadvertently omitted your name, please contact Tom Hadley and Marci Falvey.
---