News
September 22, 2023
MTT to be inducted to Miami Beach Hall of Fame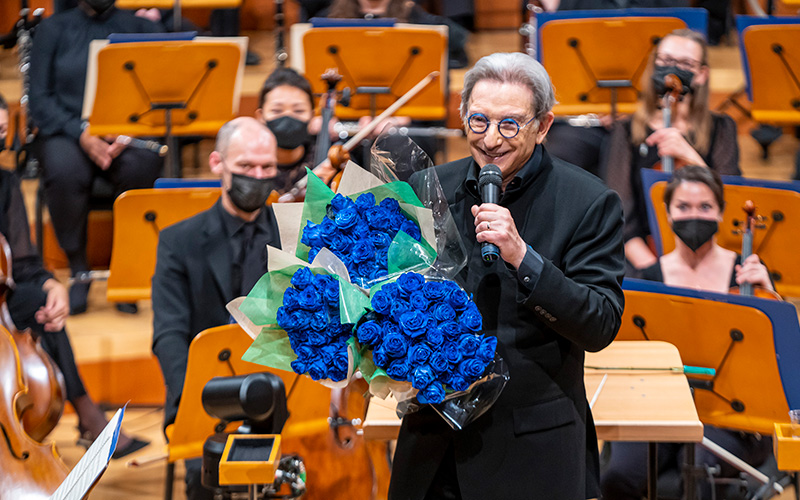 Michael Tilson Thomas (MTT) at the New World Center, 2022; photo by Alex Markow
Today the City of Miami Beach announced that NWS Co-Founder and Artistic Director Laureate Michael Tilson Thomas (MTT) will be inducted to its Hall of Fame on October 5, 2023. The City honors MTT for his transformational impact on the Miami Beach community, starting when he, alongside Ted and Lin Arison, founded NWS in Miami Beach on a bedrock of artistic and educational excellence in 1987. Since then, MTT has mentored over 1,200 NWS Fellows and numerous South Florida youth, forming a global corps of artists and leaders.
Through NWS, MTT helped revitalize Miami Beach's Lincoln Road area in NWS's early years, and later when building the New World Center, which now stands at the cultural and civic heart of our community, and hosts numerous opportunities to experience orchestral music without barriers.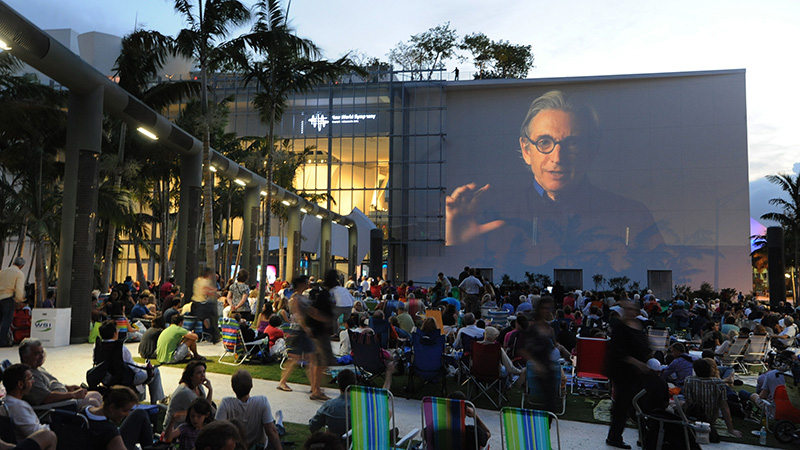 MTT featured on a WALLCAST® Concert in SoundScape Park; photo by World Red Eye
When the New World Center campus opened in 2011, former City of Miami Beach Mayor Neisen Kasdin predicted that "no building in recent years will have as profound an effect on so many fields of endeavor and so many aspects of society and culture as this." Today, current Mayor Dan Gelber calls the New World Center one of Miami Beach's cultural crown jewels. This is the work of Michael Tilson Thomas and his vision for classical music, which has impacted Miami Beach and the world for decades to come.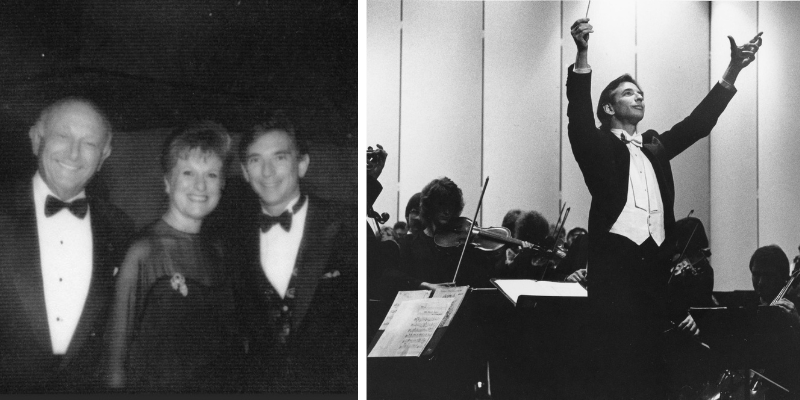 NWS Co-Founders: MTT and Ted and Lin Arison; MTT at NWS's world premiere concert in 1988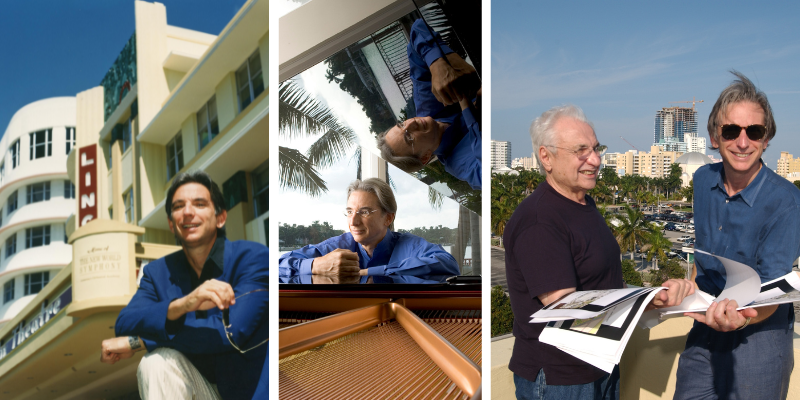 MTT in Miami Beach: NWS's first home, the Lincoln Theatre; at his home (photo by Brian Smith); with Frank Gehry and plans for New World Center
From the City of Miami Beach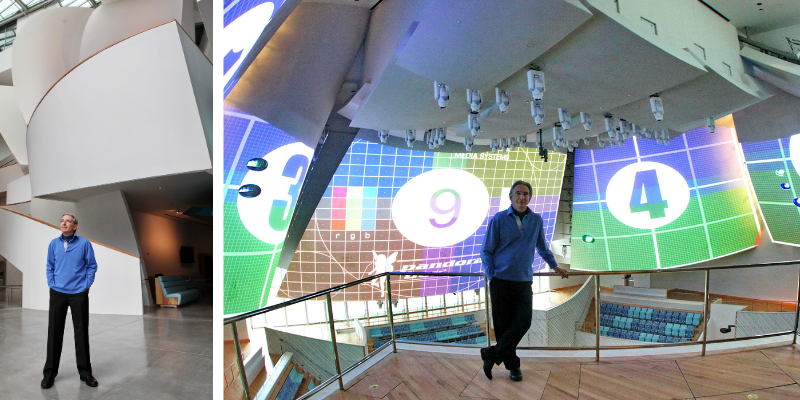 MTT at the New World Center, 2011; photos by Tomas Loewy
Boxing legend Muhammad Ali, a beloved former mayor, a renowned preservationist and the 12-time Grammy Award-winning co-founder of the New World Symphony are among eight new inductees who will be honored and enshrined in the Miami Beach Hall of Fame. The induction ceremony will take place on Thursday, October 5 at 10:00 AM in the Miami Beach Convention Center. The public are invited to RSVP to attend the ceremony.
"It's important to recognize the people that have made our City so extraordinary and unique," explained Miami Beach Mayor Dan Gelber, whose late parents are among the 2023 inductees.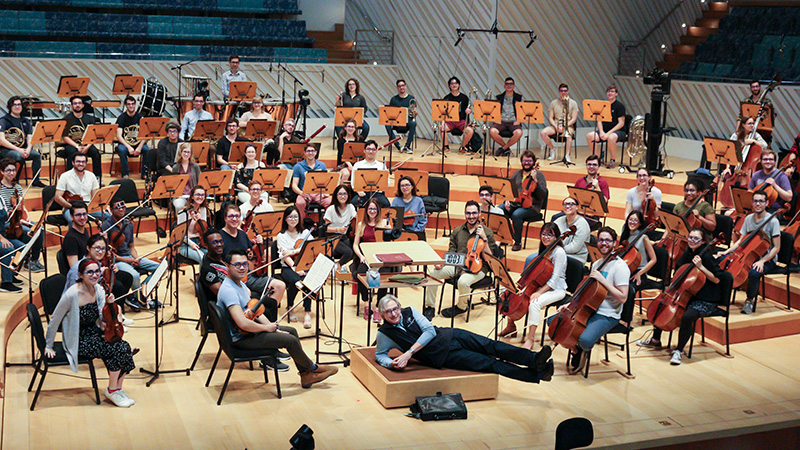 MTT with Fellows at the New World Center, 2020; photo by Siggi Bachmann
The new inductees will join Michael Aller, former Mayor Matti Bower, Norman Braman, Barbara Capitman, Emilio and Gloria Estefan, Tony Goldman, Jorge M. Gonzalez, Morris Lapidus, Dr. Solomon "Sol" Lichter, Stephen Muss and Mitchell "Micky" Wolfson, who were previously inducted.  
The 2023 class consists of Ali, Judy Nelson Drucker, Russell Galbut, Seymour and Edith Gelber, Jerry Libbin, Nancy Liebman, Mark Samuelian and Michael Tilson Thomas. Eligible candidates must have been born in Miami Beach, made Miami Beach their place of residence or business and/or had a positive and lasting impact on the community. 
"I am deeply honored to have served as the chair of the Hall of Fame Committee for our beloved city," shared Robin Jacobs. "This role allowed me to be part of a wonderful journey, preserving the legacies of those who have made remarkable contributions to our community. It's a privilege to have been surrounded by a dedicated committee, and work with our city's leadership and the incredible team of Tourism and Culture at the City of Miami Beach to celebrate the outstanding individuals who have shaped our history. Together, we are fostering a sense of pride and inspiration that will resonate for generations to come." 
A permanent plaque bearing the likeness and accomplishments of each inductee will hang in the South Hallway of the recently renovated Miami Beach Convention Center at 1901 Convention Center Drive.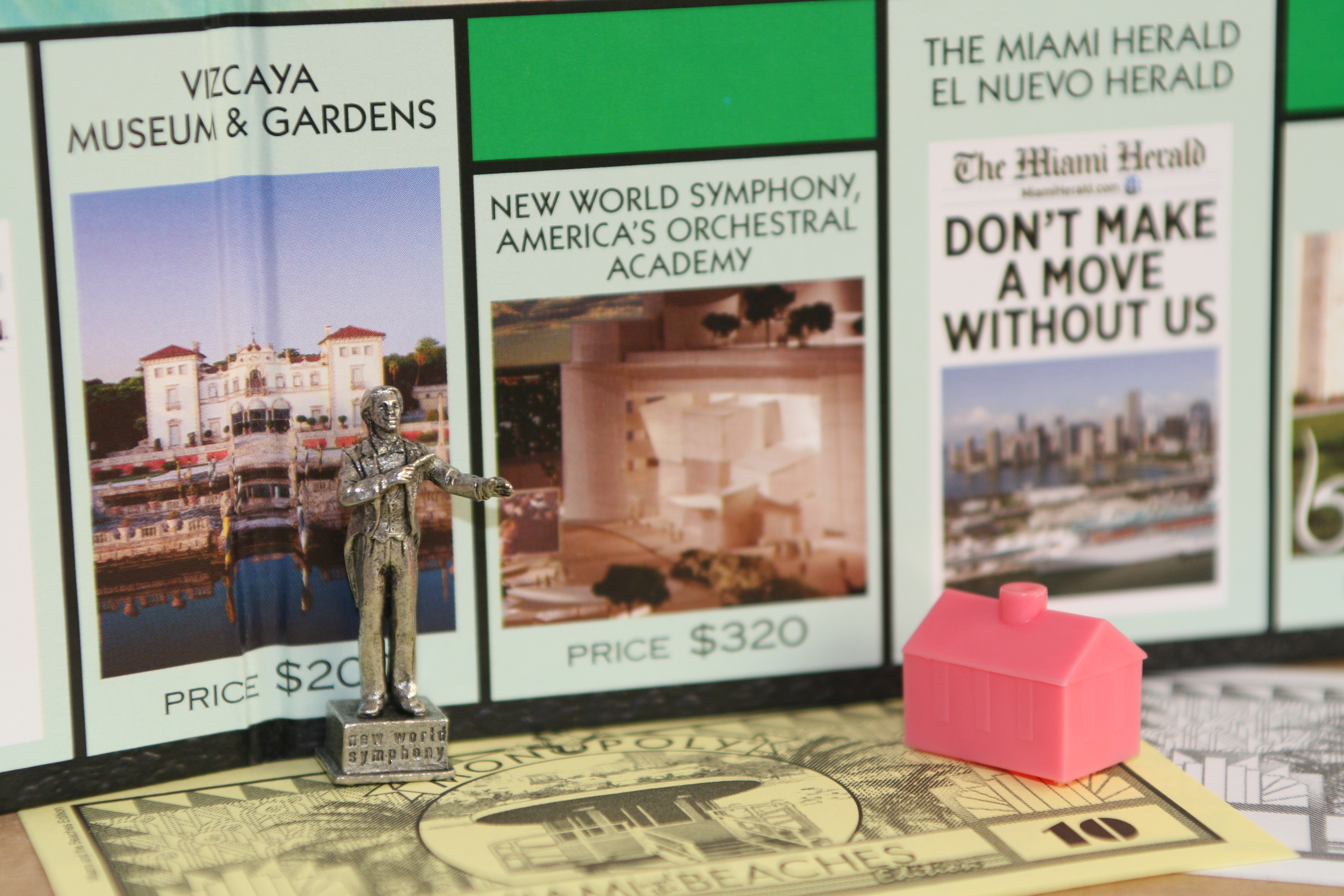 MTT and NWS as part of the Miami and the Beaches Monopoly game
Posted in: MTT
---