News
August 9, 2016
Musical Chairs: Follow the Bass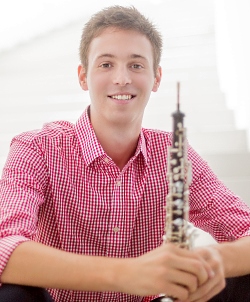 The Pittsburgh Symphony Orchestra recently announced its new musicians for the 2016-17 season. Max Blair, who was a New World Symphony Fellow for the past two seasons, was named as associate principal oboe. He is currently spending the summer performing at the Marlboro Music Festival in Vermont.

NWS alumnus Brandon McLean, the new PSO associate principal bass, is the former principal bass (2015-16) with the Colorado Symphony. He was previously associate principal with the Vancouver Symphony Orchestra (2013-15), assistant principal at the Florida Orchestra (2011-13), and a New World Symphony Fellow from 2008 to 2011. Brandon was also on the faculty at the University of Denver's Lamont School of Music; and talks about double bass audition strategies on Contrabass Conversations.

Max and Brandon join a group of about eight other New World Symphony alumni who are already part of the Pittsburgh Symphony Orchestra.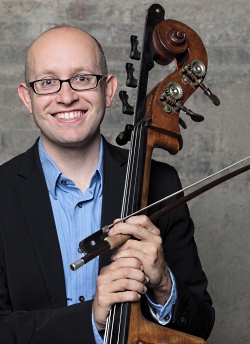 A dizzying trail of alumni connections emanates from Brandon. At Pittsburgh, currently in the bass section is Aaron White, a 2004-05 NWS Fellow, who also played with the Florida Orchestra before moving on to the PSO in 2009. At Vancouver, Brandon left two fellow double bassists who joined straight from their NWS fellowships – Dylan Palmer became principal in January 2010, and Noah Reitman was named assistant principal in 2015. At Brandon's previous orchestra, Colorado, he leaves bassist Nick Recuber who also joined the symphony from NWS in 2010 – he became assistant principal this year. Karl Fenner, who had also been a member of the bass section at Colorado since 2008 and principal since 2012, began as bassist at the Atlanta Symphony Orchestra last year.

Brandon, Dylan, and Nick were all in the New World Symphony bass section during the 2008-09 season.

Back out of Vancouver, Brendan Kane, who missed playing together with those three because he had a split fellowship at NWS (2007-08 & 2009-12), joined the VSO in 2013 as assistant principal bass. Since 2014 he's been a member of the Metropolitan Opera Orchestra in New York.

Continuing the trail from Atlanta, Fenner is a bass section-mate with NWS alumni Daniel Tosky who joined last year from NWS, and Michael Kurth who was a Fellow in 1993-94 and also joined right out of NWS. Michael also serves as Composer-in-Residence for the Riverside Chamber Players of Roswell, GA. In 2012, Riverside recorded The Music of Michael Kurth: String Quartets. Also among the performers of the RCP are NWS alumni Brad Ritchie, cello, and Charles Settle, percussion, who are also members of the ASO, both straight out of their NWS fellowships in 1997 and 2004, respectively. Settle worked with Atlanta's previous principal percussion Tom Sherwood. Tom was at NWS in 1995-98, and became the ASO principal percussion in 1999. Starting last fall, he took a position with The Cleveland Orchestra.

And, you guessed it, the bass connection continues at Cleveland. Tom is an orchestra-mate with NWS alumnus Scott Dixon (2002-05) who joined the bass section there in 2009, and Kevin Switalski (1989) who joined in 1992. And needless to say, Tom drums under the direction of another NWS alumnus, Marc Damoulakis (1999-2003), principal percussion. Marc joined TCO in August 2006 and was appointed to the principal chair in 2013.
---
News could probably continue the unending trail of New World Symphony alumni from Cleveland and circle back again to where it started, at Pittsburgh, six degrees of separation style. But that'll have to wait.
For now, who is going to take over Brandon McLean's principal bass position at Colorado? Stay tuned.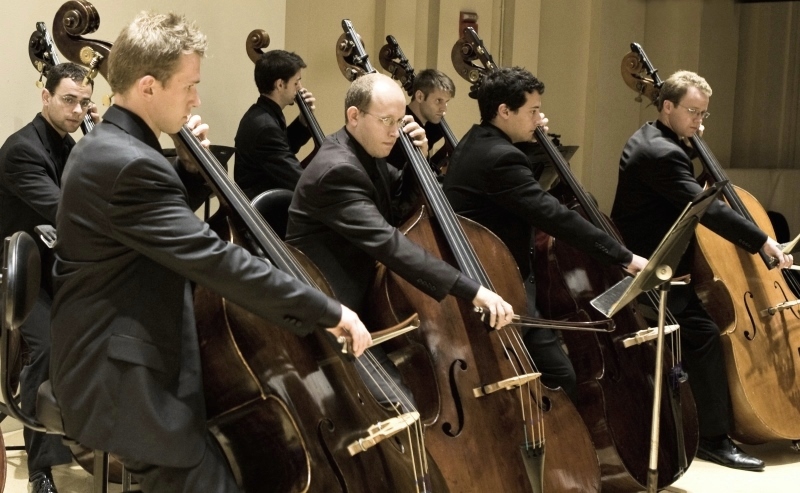 Photo of NWS bass section, ca. 2008-09, courtesy of NWS Archives
Posted in: Alumni
---