News
September 8, 2016
New Season - New Fellows

The ros­ter of new Fel­lows for the New World Symphony's 2016–17 sea­son is now set. Following last week's percussion auditions, the 29th 'class' of new NWS musicians is official.
There are 26 new Fel­lows, with new addi­tions in most instru­ments, and here's the list: ten vio­lins, two vio­las, two cel­los, two horns, one each bass, flute, oboe, clar­inet, trum­pet, trombone, timpani and per­cus­sion; and new NWS Conducting Fellow Dean Whiteside.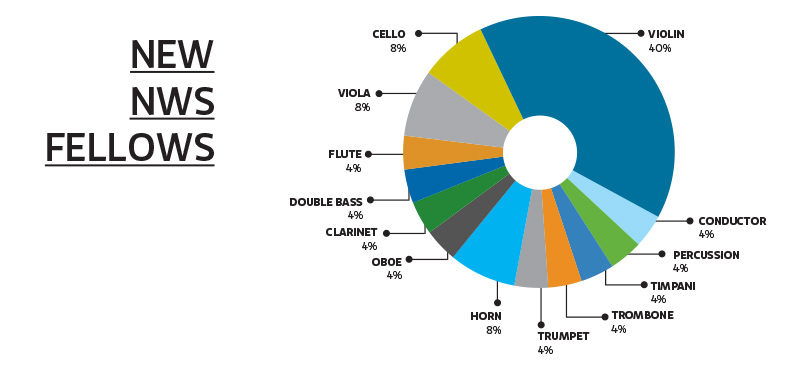 Home­towns span 16 U.S. states. Where, you ask? Well, the geo­graph­i­cally diverse list is: Arizona, Cal­i­for­nia, Florida, Geor­gia, Illi­nois, Kentucky, Michi­gan, Minnesota, New Jer­sey, New York, Oregon, Penn­syl­va­nia, Rhode Island, Texas, Wash­ing­ton and Wis­con­sin. New Fel­lows from abroad represent two countries - Tai­wan and South Korea.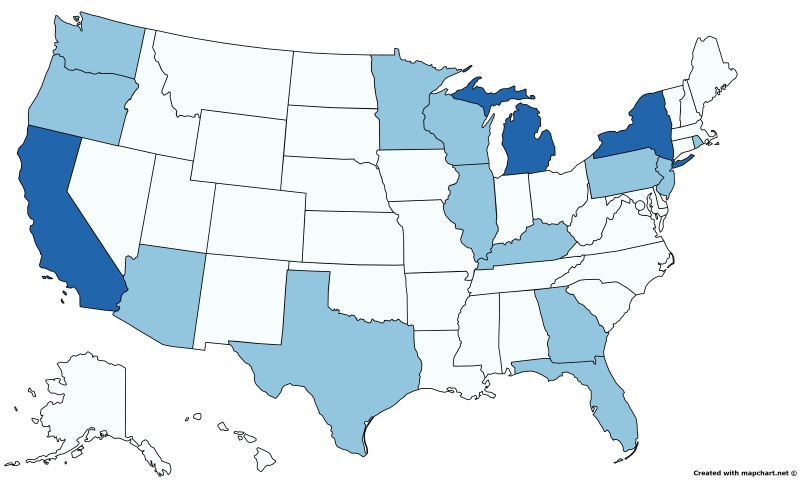 ---
Most of the new arrivals have both bach­e­lor's and mas­ter's degrees in music. And with all of those diplo­mas com­bined, the Fel­lows are grad­u­ates of 20 different schools. Among the more alum­ni­fied institutions are such stal­warts of music edu­ca­tion as New Eng­land Con­ser­va­tory, The Juilliard School, Cleveland Institute of Music, Northwestern University, Indiana University, University of Michi­gan, University of Southern California and more. Eight of the new Fellows have additional advanced diplomas which involve an additional year or two of intensive study in performance of their instrument.
Many of the 26 new Fellows are also gifted in other areas as well, coming to the New World Symphony with experience working in schools, homes for the aged, community centers and non-traditional performance venues.  Their skills and knowledge in these areas will be augmented in NWS' fellowship program, where they will work with more than 30 professional development (non-musical) coaches to enhance their abilities, which will then be used to benefit institutions throughout Miami.   

Congratulations, welcome, and wel­come back, to all 87 New World Symphony Fellows.

26 for 26: Support the new class of New World Symphony Fellows with a $26.00 gift, ensuring their success as musicians and community leaders around the world.

Bonus: New NWS Violin Fellow Clare Semes performed the National Anthem at the New York Mets baseball game at CitiField on September 2, 2015. Click here to watch.
Posted in: Fellows
---