News
January 15, 2016
New World Symphony Celebrates 1,000th Alumnus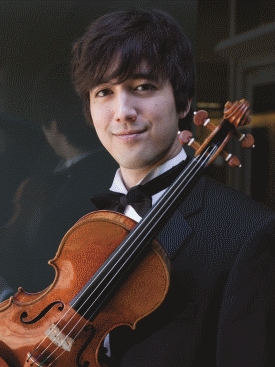 Today, January 13, 2016, the New World Symphony has 'graduated' its 1,000th Fellow. In the twenty-eight years of its existence as America's Orchestral Academy, one thousand of its accomplished Fellows have left NWS to take their places among hundreds of the country's and world's orchestras, ensembles, and educational institutions.

Two third-year Fellows have become the newest NWS alumni. Violinist Hugh Palmer became alumnus number 1,000, and he is taking a position with the Utah Symphony in Salt Lake City. Hugh was then followed immediately by number 1,001, Double Bass Fellow Daniel Tosky who has joined the Atlanta Symphony Orchestra.

Hugh joins a dozen New World alumni already at Utah, both musicians and staff, while Dan joins four NWS alumni at Atlanta. His bass section will include two of those, the recently hired Karl Fenner and ASO veteran Michael Kurth.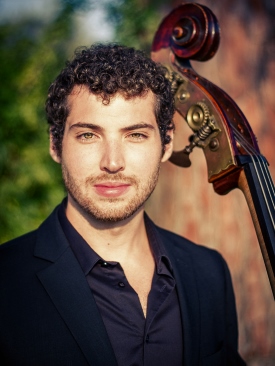 Five other 2015-2016 Fellows have already left this season for exciting opportunities around the country, and are also greeted by NWS alumni already on the rosters.

Fourth-year Violin Fellow Erin Zehngut will be a member of the North Carolina Symphony, where she will be joining seven NWS alumni, including several other violinists. And first-year Cello Fellow Austin Fisher is joining ten NWS alumni at the Colorado Symphony in Denver.

Second-year Library Fellow Aspen McArthur hit the ground running as she began her new position as Music Librarian for the Houston Grand Opera in the new year; three NWS alumni are in the HGO Orchestra.

Earlier in the season, fourth-year Bassoon Fellow Evan Epifanio took a position at the Sarasota Orchestra, where he joined ten or more NWS alumni; and second-year Piano Fellow Yu "Dean" Zhang went to the Omaha Symphony where he joined two alumni, both staff and musician.
---