News
February 12, 2021
NWC at 10: Innovation in the Knight New Media Center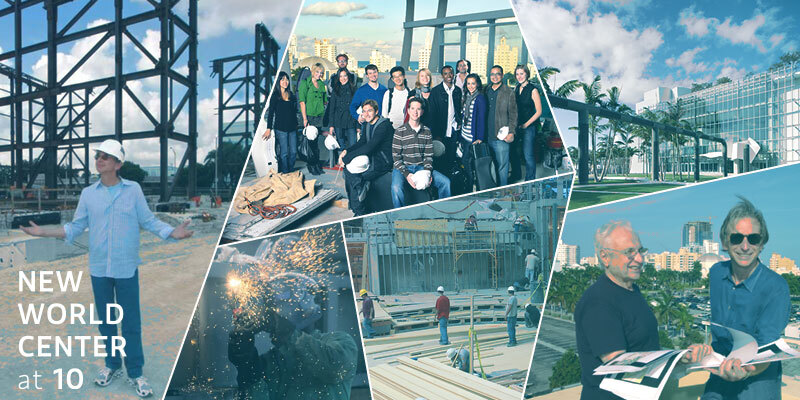 January 25, 2021 marked the 10th anniversary of the New World Center's opening. In honor of the occasion, this NWC at 10 blog series reflects on how the campus came to be and its impact over the last decade. Click here to read the full series.


In the New World Center, NWS has found a creative home rife with possibilities. MTT's vision and Frank Gehry's design looked to the future and allows NWS to be a true laboratory for the way music is taught, presented and experienced.
 
Partners in the exploration and execution of this mission are the John S. and James L. Knight Foundation and its President and CEO Alberto Ibargüen, who in 2008 provided NWS a $5 million endowment to establish the campus' Knight New Media Center. As a result, new media became an integral part of NWS's DNA and its courage to explore the digital frontier is grounded in Knight Foundation's support and shared belief in building community in a digital realm. This belief feels even more vital during the pandemic as NWS provides digital concerts, events, lessons and community engagement connections.


"In this Frank Gehry building, you can have all manner of performance. What has really thrilled me is the way the building itself has evolved. It doesn't make a static bet on technology. It allows the use of the building to evolve with the technology that's available."
         – Alberto Ibargüen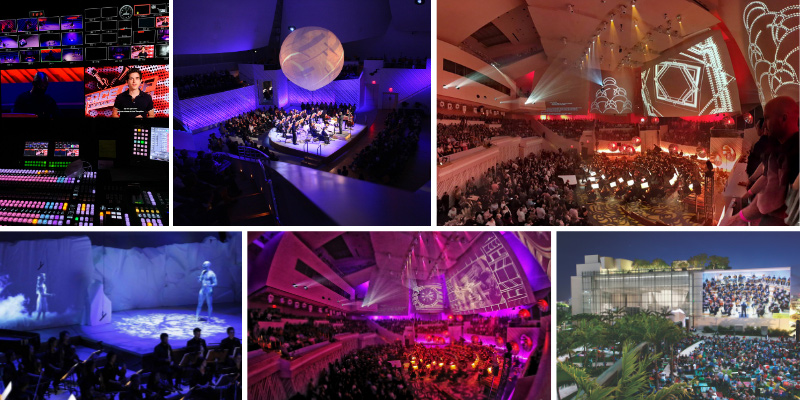 Photos by Dan Slentz; Rui Dias-Aidos, REDAV, Inc; and Tomas Lowey 

In 2018 NWS received $2.5 million over five years to push the boundaries of expression by commissioning new works; using technology to engage with students, teachers and audiences; and taking a leadership position in diversifying classical music through programs and partnerships. In a recent study commissioned by Knight Foundation, NWS was credited for "significantly enhancing its technological capacity and community engagement. New World Center is now seen as a civic icon, and their use of technology has broadened access and helped to change perceptions of classical music."  


In addition to multimedia projects like MUSAIC, Viola Visions and Making the Right Choices: A John Cage Celebration, NWS has developed in its Knight New Media Center several performance formats that allow the New World Center to come to life as a sensory playground.


Late Night at the New World Center

Named Best Classical Music Experience in Miami by Miami New Times, NWS's Late Night at the New World Symphony (formerly named Pulse) bridges vibrant orchestral performances with energetic night-club vibes.
WALLCAST® Concerts

With its WALLCAST® concerts, NWS welcomes thousands each season to SoundScape Park to experience a live concert on the New World Center's 7,000-square-foot projection wall. WALLCAST® concerts are free to the public.
New Work

MTT's New World series is a celebration of creativity and the cornerstone of NWS's commitment to multi-genre innovation.  
Posted in: Innovation, Knight, NWC at 10, Pulse, Wallcast Concerts
---