News
January 25, 2021
NWC at 10: MTT and Frank Gehry's Dream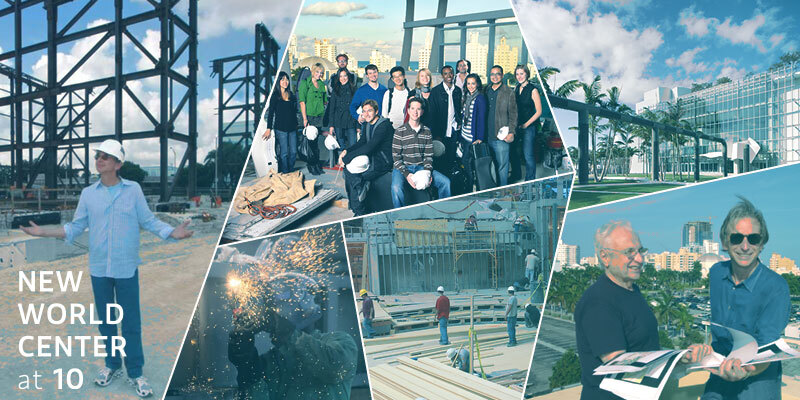 January 25, 2021 marked the 10th anniversary of the New World Center's opening. In honor of the occasion, this NWC at 10 blog series reflects on how the campus came to be and its impact over the last decade. Click here to read the full series.




Frank Gehry at NWC (photo by Abdiel Thorne), MTT and Gehry together at NWC (photo by Todd Eberle) and MTT touring NWC (photo by Barbara P. Fernandez); photos courtesy of NWS Archives

When Michael Tilson Thomas and Frank Gehry first met, it wasn't over blueprints, but as young adult and child. Decades before both became cultural icons of their fields, Gehry was MTT's babysitter.
"My introduction to classical music was through an eight-year-old MTT, who was an extraordinary child and obviously headed on a trajectory somewhere," said Gehry. "He played the piano, and even at that age, talked with such passion about what he was doing. He was irresistible and compelling, and got me started thinking about classical music. As I get older, the music becomes a more and more important part of my life—something to listen to, enjoy and try to understand."
That deep connection proved critical when they partnered to design a new campus for the New World Symphony. Gehry first visited NWS in 2003 and within a year was hired to design the New World Center, his first commission in Florida.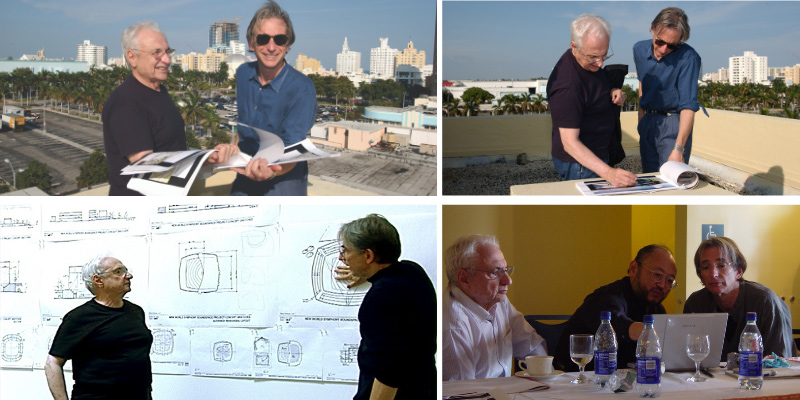 2003 planning meetings between MTT, Gehry and Dr. Yasuhisa Toyota of Nagata Acoustics

In a 2011 interview, MTT shared that "his conversations with Mr. Gehry and the building they've created have affected how he looks at space. 'I appreciate the powerful relationship between something stated and something unstated, whether that's in architecture or in music.'" (The Wall Street Journal) "The New World Center is filled with his affection for music and musicians, and I can feel his affection for me as well."




Frank Gehry at opening of NWC (photo by Jean-Pierre Dodel) alongside his signature squiggle and model of performance hall, courtesy of Gehry Partners

"I've very proud of this project and what we've done together," said Gehry. "This was an opportunity to work with an old and trusted friend whom I've believed in for many years, someone who excites me even to listen to. So I clearly understood the potential for what Michael, given the right spaces, could achieve. The best thing an architect can do is help realize someone's dream and then take them somewhere else. Somewhere they have never been or thought of going. I think that this building will last beyond all of us as a place to inspire young musicians, including future ones, to find new ways to explore the relationship between themselves, their audience and their community."


MTT and Frank Gehry: A Dream Constructed

Posted in: MTT, New World Center, NWC at 10
---