News
July 8, 2019
NWS alumni compete in International Tchaikovsky Competition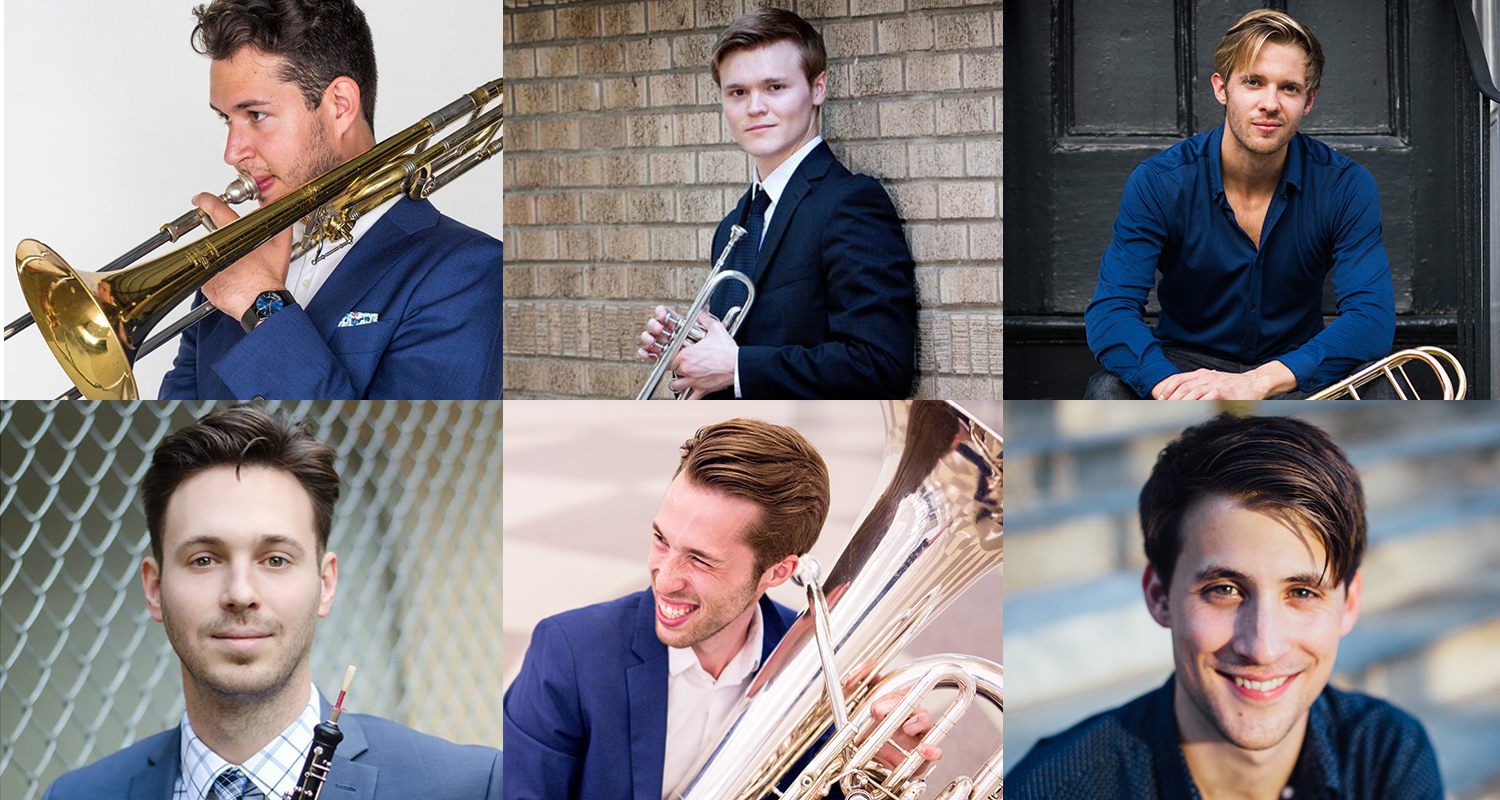 Six NWS alumni competed in the 16th International Tchaikovsky Competition (ITC) in Moscow and Saint Petersburg from June 17-29. Held every four years, the ITC is a major global event for classical music with the purpose of revealing new talent and giving international fame to outstanding representatives of the performing arts of the modern era.
The first ITC, held in 1958, was only open to piano and voice contestants, with cello being added in 1962. This year's ITC marked the first for the Wind category, which opened the competition to both woodwind and brass players.
NWS is immensely proud of the following alumni who were invited to this year's inaugural competition for their instruments:
                Max Blair (Associate Principal Oboe at Pittsburgh Symphony; NWS 2014-16)
                Steven Franklin (Associate Principal/Second Trumpet at Kansas City Symphony; NWS 2018-19)
                Ansel Norris (Second Trumpet at Naples Philharmonic; NWS 2016-18)
                Kelton Koch (Trombone and Academy Member at Vienna Philharmonic; NWS 2014-17)
                Nicholas Platoff (Associate Principal Trombone at San Francisco Symphony; NWS 2014-16)
                Jarrett McCourt (Acting Principal Tuba at Winnipeg Symphony; NWS 2015-18)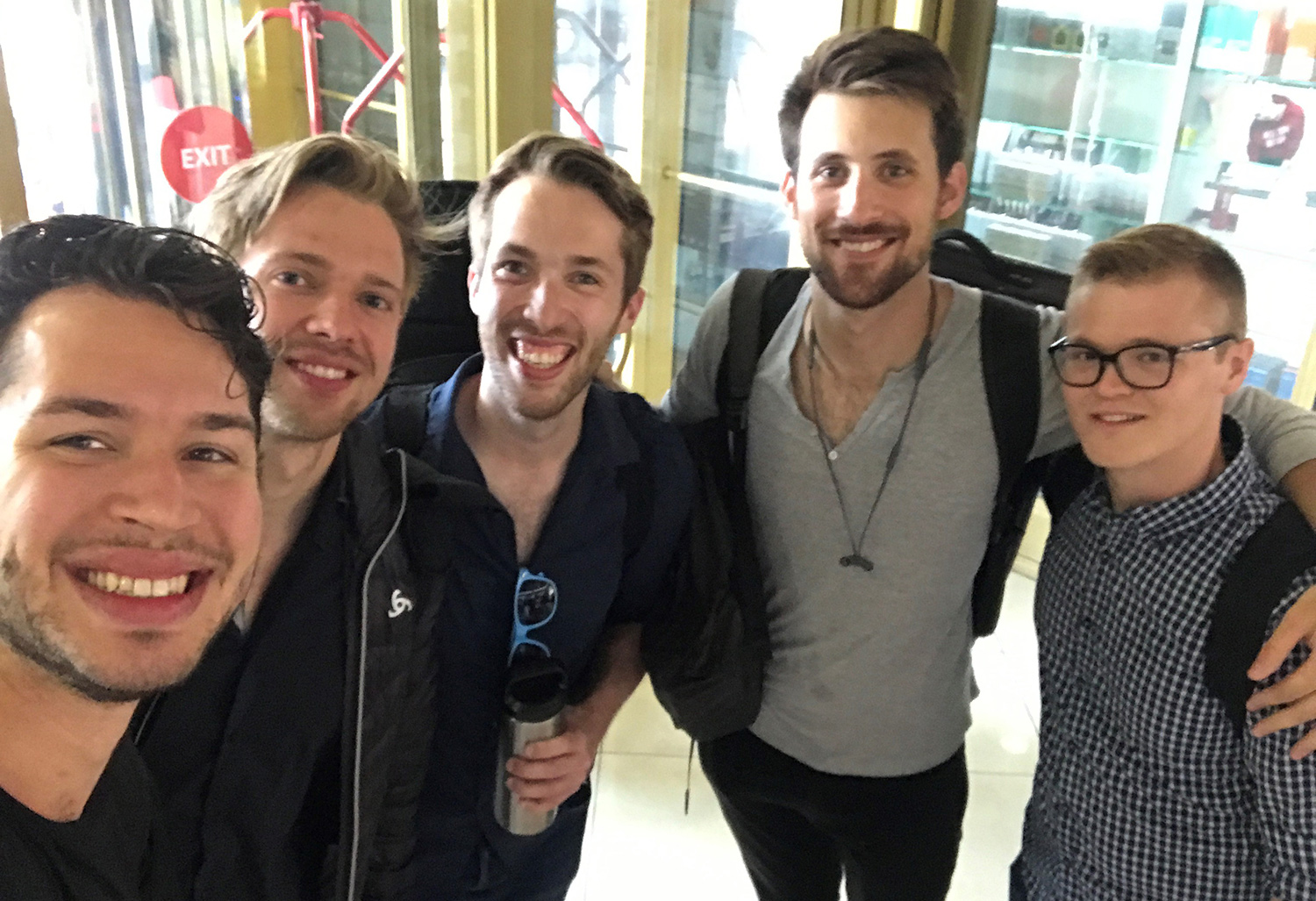 To be considered for the ITC, instrumentalists between 16-32 in age must first pass a pre-screening round with online video submissions. An expert jury chooses no more than 48 finalists for each instrument category (piano, voice, cello, woodwinds, and brass). Qualifying for the ITC is an enormous accomplishment that requires incredible feats of physical and mental strength in the live rounds of the competition. "As any athlete looks forward to the Olympics, any musician looks forward to this unique contest," said piano juror and member of the ITC organizing committee, Denis Matsuev.            
Ansel and Kelton each advanced to multiple rounds, with Ansel being one of only two trumpet players in the world to make it to the final round. He placed fifth in the overall brass category.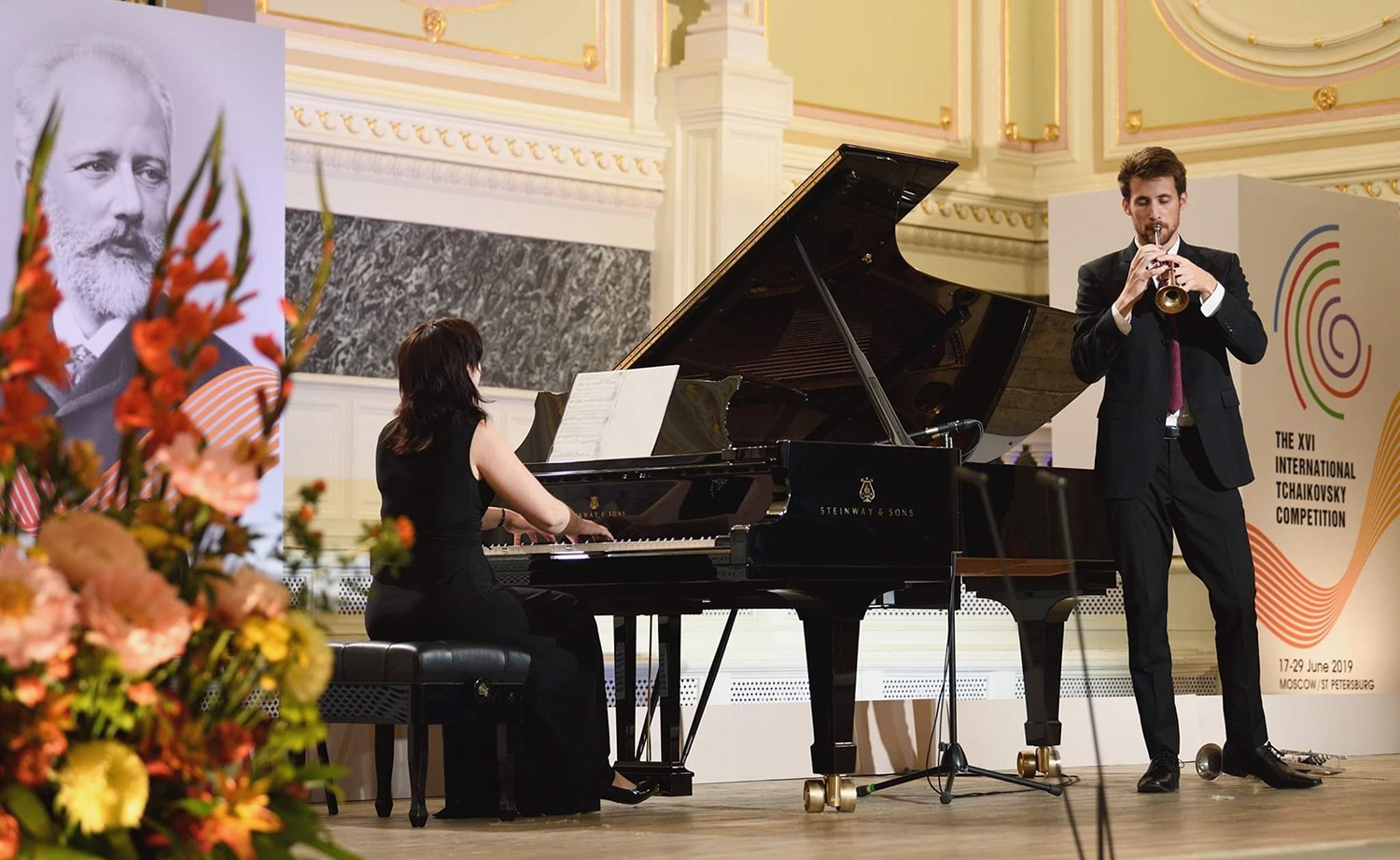 "This is the first time I've competed internationally as a soloist," said Ansel. "It was challenging mentally as well as physically. I wanted to try to create something personal and meaningful and to do so under the scrutiny of competition was difficult. The striving was the most important part. The desire to rise out of myself despite the circumstances to connect with the audience and the music itself. I'm not sure it's possible to completely succeed at that. It was stressful and emotionally taxing, but it was also joyous, and eye-opening, and deeply satisfying. I'm grateful I had the opportunity to compete, and I can feel that something inside me has changed for having gone for it!"
"The competition was certainly a very intense week, but it was cool to represent some of the best brass players in our generation from all over the world," said Kelton. "It also felt like an important moment for the brass community to be included for the first time at the Tchaikovsky Competition. The whole process of rushing to interpret and prepare the repertoire lead to a lot musical growth in a short period of time, and my performances there also gave me a lot of motivation and insight into ways to improve moving forward. I appreciated receiving a lot of support and kind comments from friends/teachers/family watching on the live-stream or in person! I also thought it was cool that five of the six American brass players competing were NWS alumni. There were many players while I was at NWS that had unique personalities on their instruments, and I know that my own musical voice has been greatly shaped by my experiences in Miami Beach."
"I was amazed at the extremely high level of the competition in its very first year for brass," said Steven. "It was an honor for me to travel to Saint Petersburg and compete with the best young brass players in the world, a handful of them former New World Symphony Fellows. I'm looking forward to the next Tchaikovsky Competition in four years!"
"It was a thrill to see my former NWS colleagues flourish in the competition, and also get the chance to catch up with them and hear how they're enjoying their new positions," said Jarrett. "This is really one of the best things about having been a part of NWS: the community that we had continues to exist wherever we may go. Experiences like these make me so thankful for my time at NWS."
How to Watch
Each round of the 16th ITC was streamed live on medici.tv. Over 200 hours of live streaming, extensive interviews, behind-the-scenes footage and archives are view-able for free. Click below to watch each NWS alumni's performances.
More NWS Connections
Before they took the stage in Russia, three of the six NWS alumni competing had previously stepped into the spotlight at the New World Center as winners of NWS's Concerto Competition: Jarrett in 2017, Ansel in 2018 and Steven in 2019.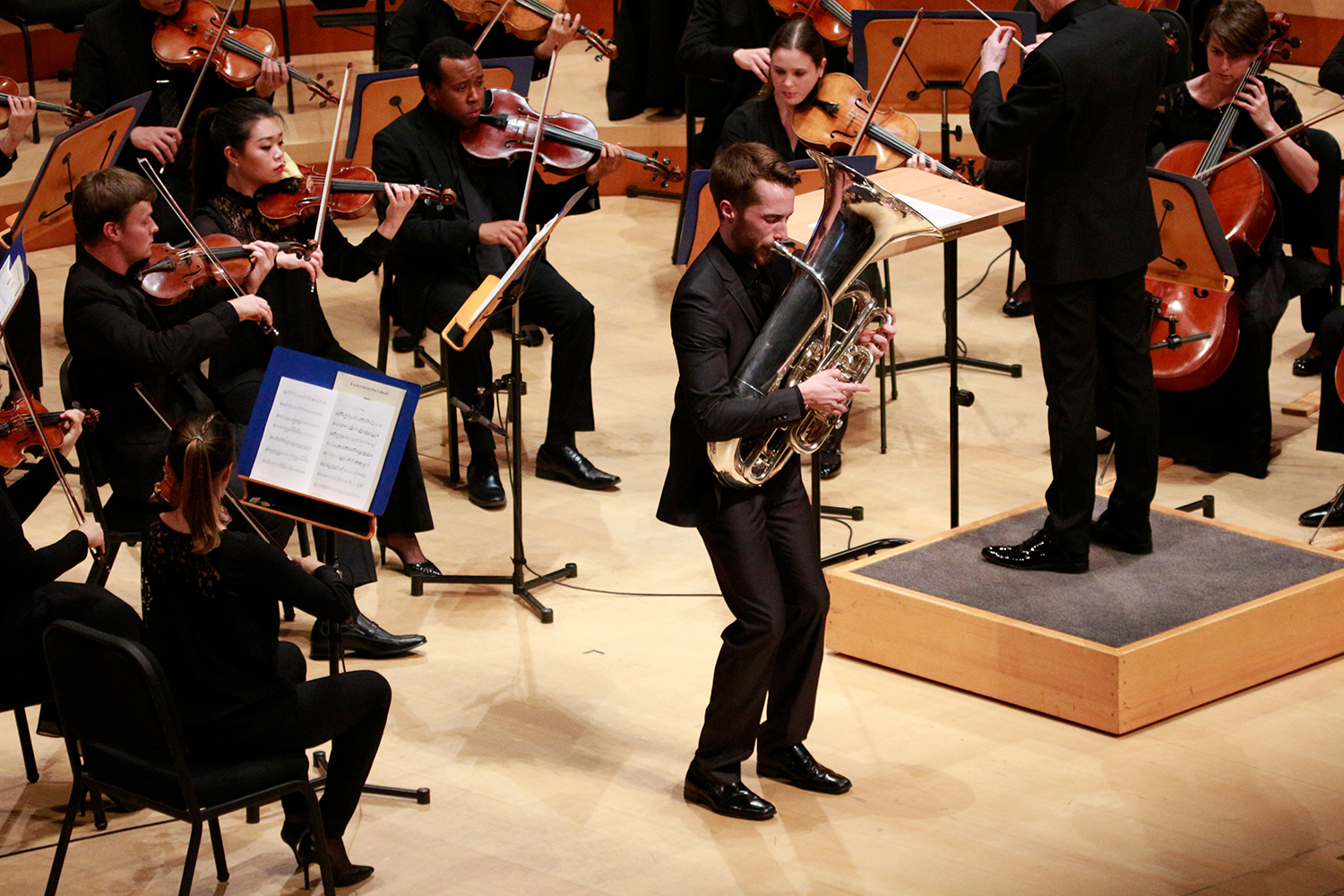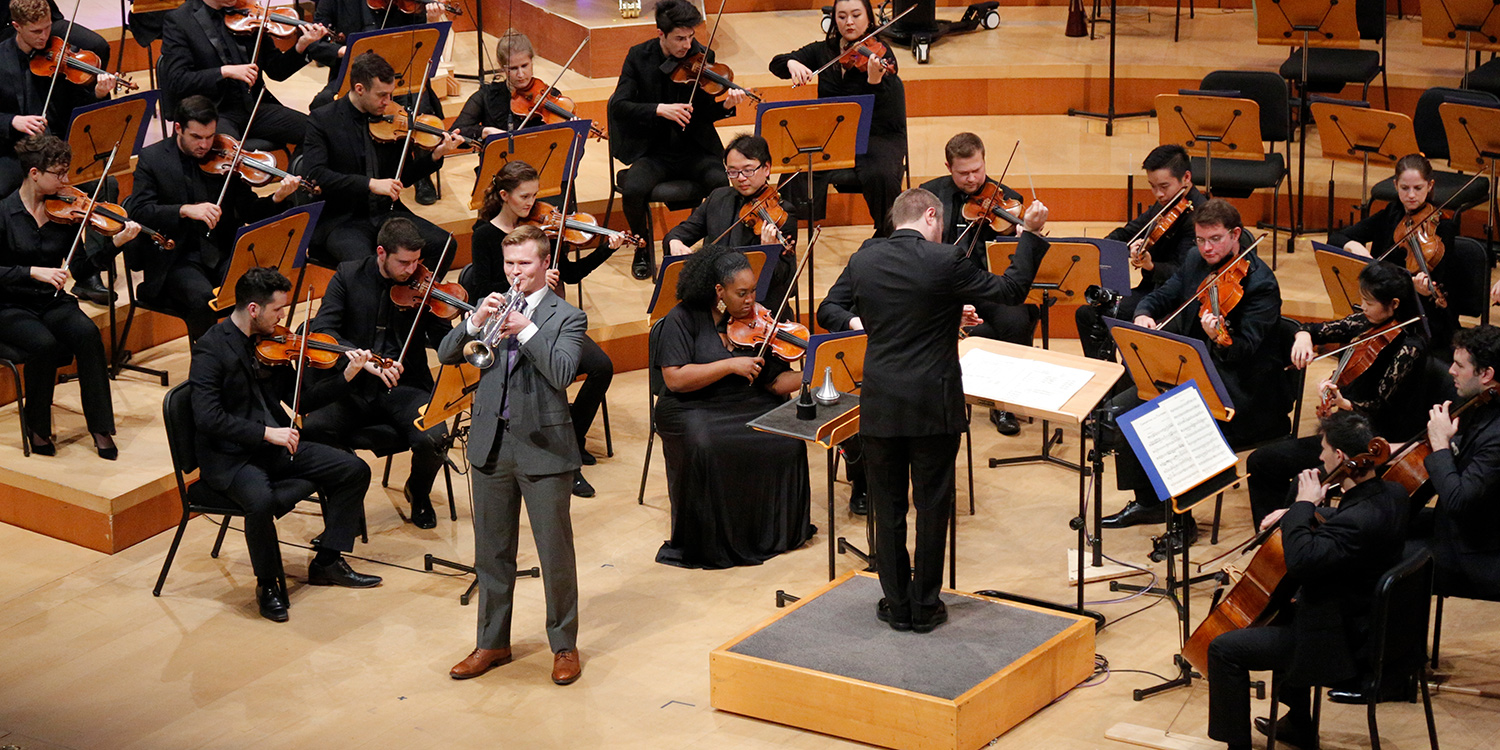 --
ITC's jury panels consist of the world's leading performers and pedagogues. This year's panel included frequent NWS visiting faculty members Eugene Izotov (oboe) and Ian Bousfield (trombone).
--
Throughout the history of the ITC, only four contestants have been honored with the prestigious Grand Prix award. One is pianist Daniil Trifonov, who after winning in 2011 catapulted to international fame. The New York Times described him as "without question the most astounding pianist of our age." Mr. Trifonov will make his NWS debut in October of this year, opening the NWS season alongside MTT. 
Saturday, October 12 at 7:30 PM and Sunday, October 13 at 2:00 PM
Call the NWS Box Office at 305.673.3331 for tickets, or visit nws.edu/subscribe. 
Competition photos courtesy of the International Tchaikovsky Competition.
---