News
December 30, 2020
NWS announces virtual gala on Feb. 20 celebrating Resilience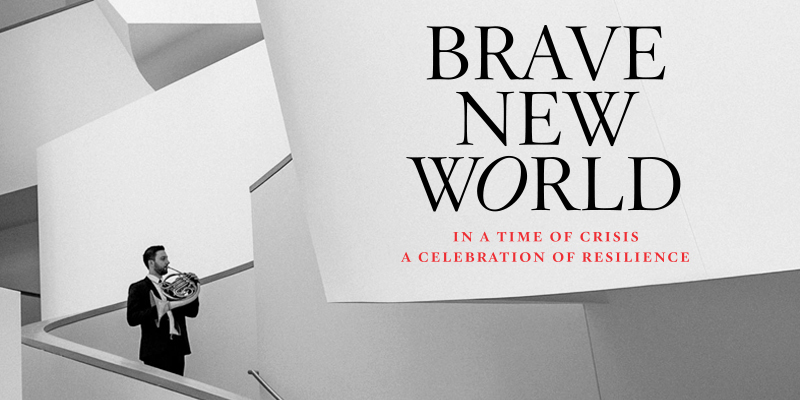 The New World Symphony will celebrate its 33rd Anniversary Gala, Brave New World, on Saturday, February 20, 2021 with a virtual event that celebrates resilience. Chaired by resilience expert and NWS Trustee Dr. Judith Rodin and Paul Verkuil, the gala honors the visionary investments of the John S. and James L. Knight Foundation and its President and CEO, Alberto Ibargüen.  
The gala will also mark the 10th Anniversary of the New World Center's grand opening with the world premiere of a film that chronicles NWS's over-three-decade history.  
Click here for event details, benefits, and ticket and underwriting options.

A Celebration of Resilience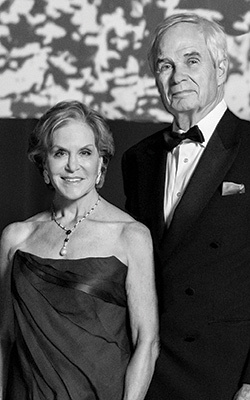 Dr. Judith Rodin and Paul Verkuil
NWS's 2020-21 gala will take place in a digital realm, a place NWS has embraced and explored throughout the pandemic. In July Dr. Rodin established the NWS Resilience Fund that fuels NWS's capacity to innovate and transform—two actions that reverberate through the fellowship as well.
"Building upon its prodigious capacity for innovation, the New World Symphony is now adding the critical capacity for resilience to its creative toolkit."
                — Dr. Judith Rodin and Paul Verkuil, Gala Chairs
All proceeds from the Feb. 20 gala benefit NWS's Resilience Fund, which will provide covid-19 testing and mental health resources for Fellows, seed capital for NWS webcasting, a portable wall for mobile WALLCAST® concert experiences throughout our community, support of our equity, diversity, inclusion and belonging efforts, and more.
Author of The Resilience Dividend: Being Strong in a World Where Things Go Wrong and a member of NWS's Board of Trustees since 2018, Dr. Rodin is global thought-leader, groundbreaking executive and change-maker. For over two decades she led and transformed two global institutions: The Rockefeller Foundation—as its first female president—and the University of Pennsylvania as the first woman named to lead an Ivy League Institution. Paul Verkuil is President Emeritus of William & Mary and former Chairman of the Administrative Conference of the United States during the Obama administration. Click here to read more about NWS's Gala Chairs.

Honoring Knight Foundation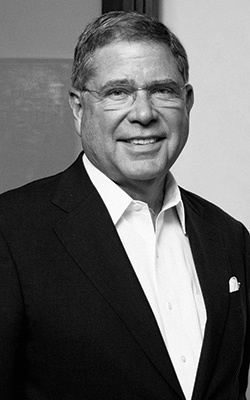 Alberto Ibargüen
The Knight Foundation is a critical partner to NWS in reimagining classical music in a digital age. Under the leadership of Alberto Ibargüen, Knight Foundation has significantly invested in NWS's new media activities: the digital presentation, capture, post-production and distribution of educational and artistic content. NWS's philanthropic partnership with Knight Foundation has transformed the way it educates its Fellows, engages with audiences and explores new models for education and performance worldwide. Together, NWS and Knight Foundation invent the future, create community and elevate art.
"We invest in partners that seize opportunities for authentic connection with their communities. New World Symphony, with its embrace of digital technology, shares the connecting power of music with Miami and the world. We fuel transformation—of institutions and communities—through music, art and culture, and look forward to the creative adventure ahead."
                — Alberto Ibargüen, Knight Foundation, President and CEO


Brave New World: A Celebration of Resilience
NWS's 33rd Anniversary Gala
Saturday, February 20, 2021
Details and tickets: nws.edu/gala
Posted in: Knight, Resilience
---