News
June 16, 2017
NWS empowers at Classical:NEXT in Rotterdam
The New World Symphony's Executive Vice President and Provost, John Kieser, traveled to Rotterdam last month to chair a discussion on Building the Exponential Orchestra at Classical:NEXT. Nicknamed the "world's most important classical music meeting," Classical:NEXT is an annual conference where over 1,200 music professional from all over the world gather to exchange and develop new ways for classical and contemporary music to thrive.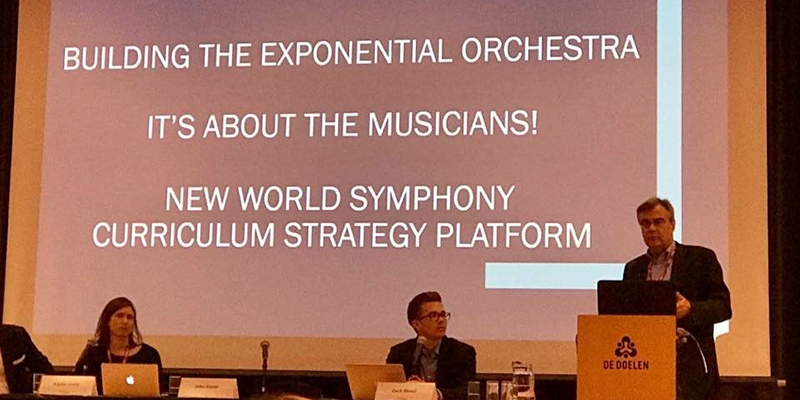 The 21st-century, or Exponential, orchestra is defined as a musical community of empowered and innovative musicians who engage their communities. NWS's experimental curriculum, which focuses on performance and musicianship, community and audience engagement, and entrepreneurship, embodies the discussion's principle that artists should be entrepreneurs, innovators, citizens and educators.
"NWS honors the past and shapes the future. Fellows' aspirations and staff's assessment of the future combine to define a responsive, innovative program of study. And NWS is a laboratory. NWS perceives a future where musicians in orchestras are empowered by their organizations to create and curate. As an educational institution, we have the responsibility to drive change for the common good of the art form and to train young professionals to also drive this change from within the organizations of which they are members. Global conferences such as Classical:NEXT are vehicles for dissemination of concepts like these. It also lifts the NWS brand and credibility globally," says Kieser.
Joining Kieser for his debate on empowering musicians was NWS Clarinet Fellow Zach Manzi, who created, curated and produced last season's popular interactive program "Dimensions."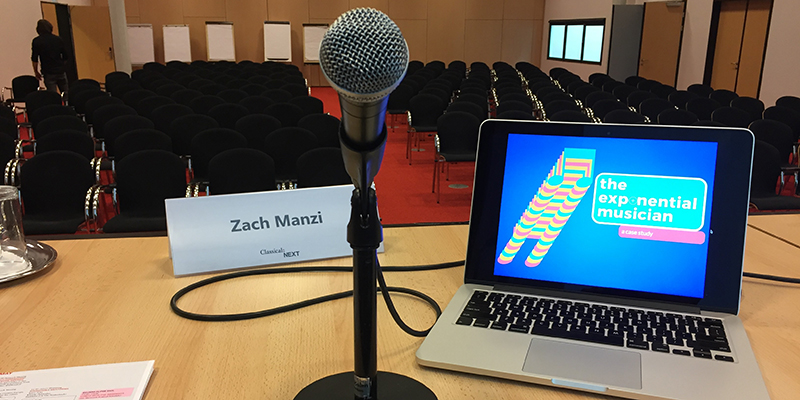 "My role was to discuss 'Dimensions' and the collective empowerment it gave to our musicians, audience and staff," says Manzi. "In a way, in addition to being my project as an "exponential" musician, 'Dimensions' was an experiment for the Exponential Orchestra, as it involved a great deal of musicians in creative roles. I strongly encouraged everybody who attended the panel to find ways to empower musicians, as this brought increased artistic ownership to the orchestra, a more collaborative spirit among musicians and staff members, and more job satisfaction to me."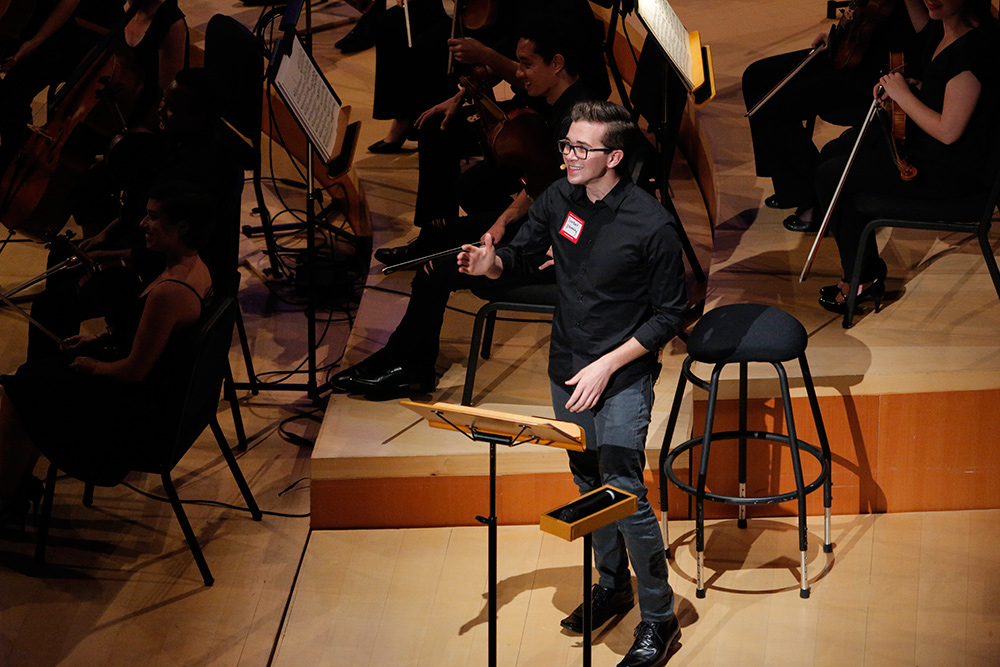 Click here to learn more about the Classical:NEXT conference.

Click here to see a video of this year's conference highlights. 
---