News
July 8, 2020
NWS establishes Resilience Fund to fuel agility and transformation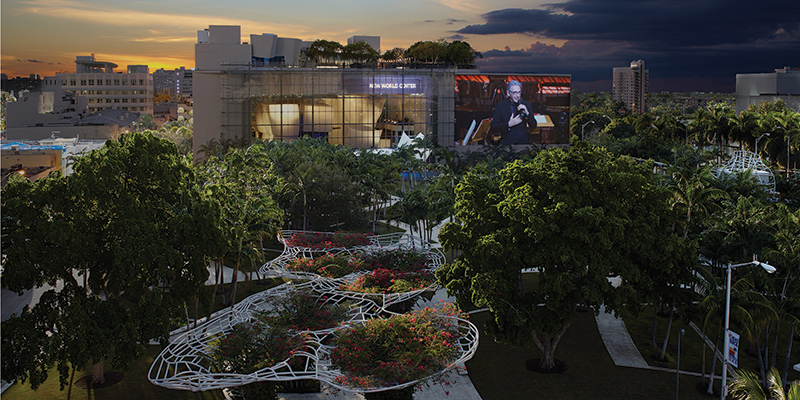 The New World Symphony announces the establishment of the NWS Resilience Fund to help NWS address the complex challenges of our time. Created in response to the devastating impact of both COVID-19 and the consequences of systemic racism on the performing arts field and its audiences, this Fund was seeded with a $500,000 lead gift over several years from NWS Trustee Dr. Judith Rodin. The first $100,000 will be provided immediately to support the earliest phases of recovery.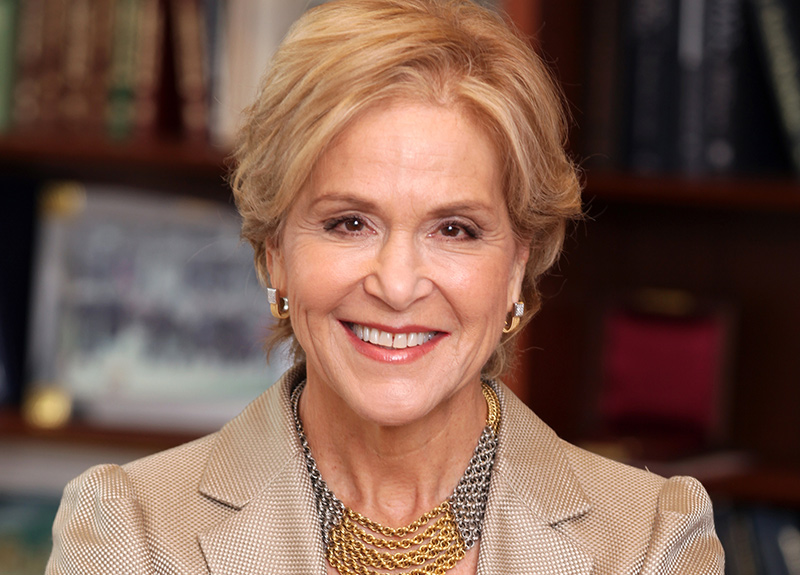 Dr. Judith Rodin
Dr. Rodin, who has written extensively on the impact of resilience on long-term success explains, "Resilience is the capacity to bounce back from crises more quickly and effectively, to learn from them, and to transform as a result. Today, more than ever, our important institutions must develop and use this capacity to flourish in the face of the significant crises we are experiencing. This investment is intended to enable the New World Symphony to do just that by responding nimbly to these challenges with vision and creativity and using their extraordinary capacity for innovation in new ways."
Dr. Rodin hopes that the establishment of the Fund will inspire others, both individual and institutional, to join her in investing in this concept, ultimately providing a robust stream of resilience capital that will enable NWS to be agile and adaptive, seizing on opportunities that will ensure a strong and secure future.
Under Artistic Director Michael Tilson Thomas's leadership, The Resilience Fund will accelerate innovation in performance, artistry, education and EDIB (equity, diversity, inclusion and belonging) initiatives. MTT said, "Judy Rodin's gift signifies a belief in the future of the New World Symphony. Her vision to establish the Resilience Fund will allow New World Symphony to expand our work with young musicians from all backgrounds as the world transforms, and to make the digital space more personal and inclusive."
Said New World Symphony board chair Edward Manno Shumsky, "Judy Rodin has consistently challenged us to think creatively about how NWS can remain agile and resilient as we adapt to changing times. Her generous gift and the establishment of this fund will enable NWS to continue investing in talent and world class technology ensuring our continued leadership in promoting classical music and education for future generations."
About Dr. Judith Rodin
Dr. Judith Rodin has established herself as one of our nation's most dynamic thinkers. She has helped to transform the University of Pennsylvania and the Rockefeller Foundation, serving as president of both. She has been a director of global corporations including Laureate Education, Citigroup, Comcast Corporation, AMR Corporation, Aetna, Inc., Electronic Data Systems Corporation, BlackRock Funds, Young & Rubicam, Inc., and Air Products. Her most recent book, The Resilience Dividend, identifies principles and truths for building resilient cities and institutions.
Posted in: Trustees
---