News
September 18, 2019
NWS Fellows play benefit concert for Bahamas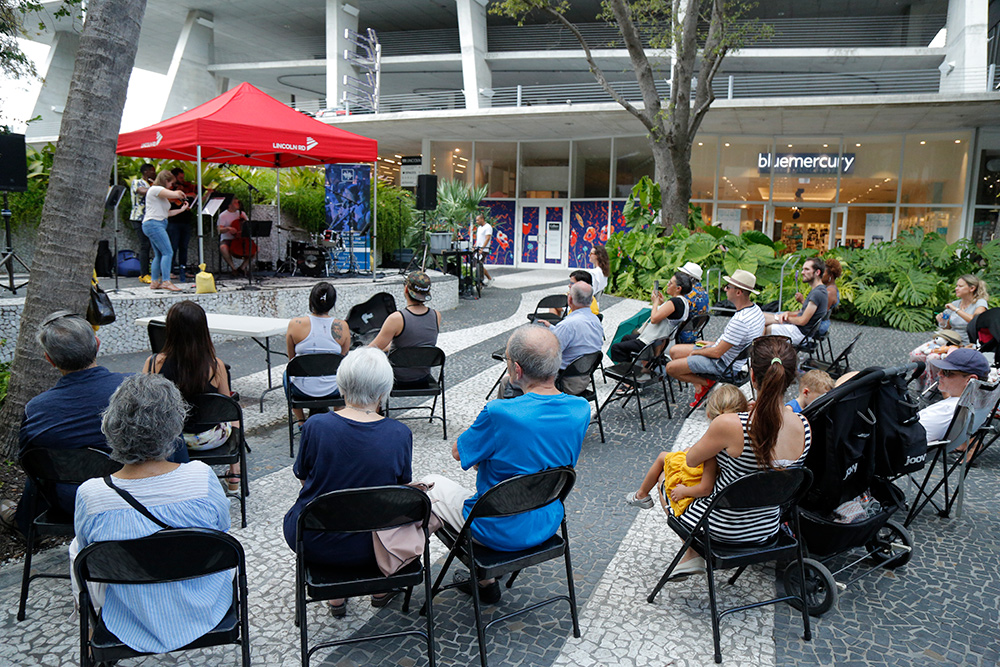 On Sunday, September 15, NWS Fellows took to Lincoln Road for a good cause. Armed with instruments and a collection of pop and light classical music, they performed a two-hour benefit concert for Miami's neighbors in the Bahamas, whose lives were completely upended by Hurricane Dorian.
Spearheaded by Percussion Fellow Marcelina Suchocka and Harp Fellow Chloe Tula in partnership with the National Association of the Bahamas (NAB)—a South Florida-based non-profit organization affiliated with the Bahamian consulate—and the Tourism Office of the Bahamas, the musical marathon raised over $500.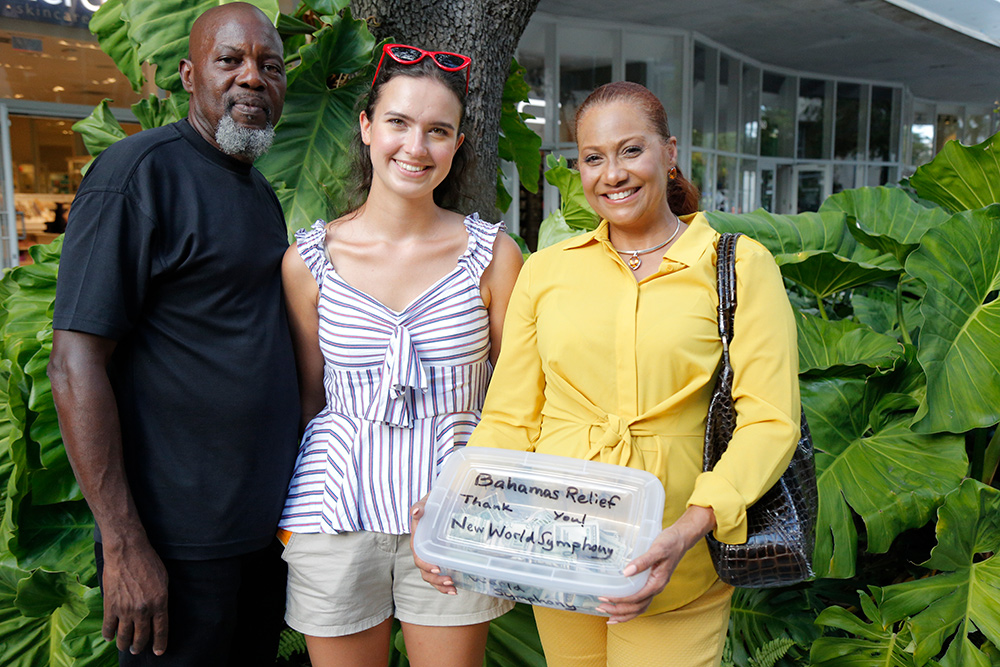 Marcelina Suchocka with NAB Board Member Anthony Bain and former Executive Director Anna Christensen. 
When Hurricane Dorian neared Miami Beach in early September, many NWS Fellows evacuated or delayed their arrival for the start of the season. Marcelina said returning to an unscathed Miami made her realize how lucky we were as a community. "All of the images and videos on the news... it could have easily been us, and with the Bahamas being so close, we felt like we had to do something. New World Symphony has so many incredible resources and staff members who are here to help us, so we figured, why not try to make something happen? We joined forces with the staff at NWS to make this the best it could be, and luckily, the Lincoln Road Business Improvement District was a really supportive host and helped make this happen in such a big way. The Fellows were ready to donate their time and talents for good."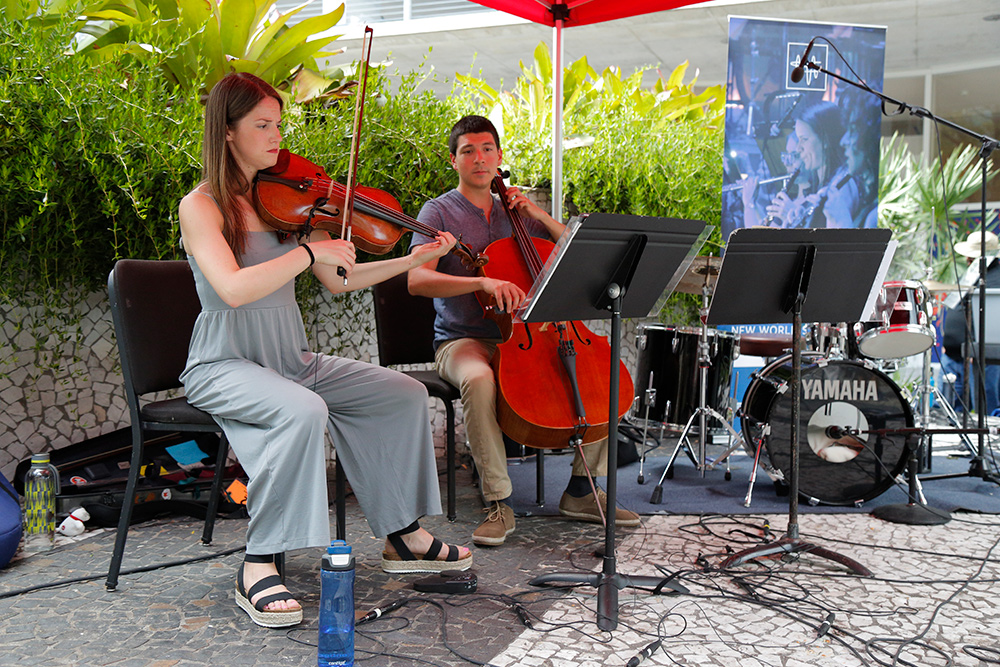 "Being musicians, we've seen how music can heal communities and bring people together first hand," said Chloe. "Music can help people in many different ways, whether it's for fundraising or directing people to different causes, or just to soothe. We want to bring attention to those who have been severely impacted by Dorian. We can only imagine the musicians in the Bahamas who have lost their homes, instruments, and more and cannot do this right now. If they can't play music, we're going to play music for them."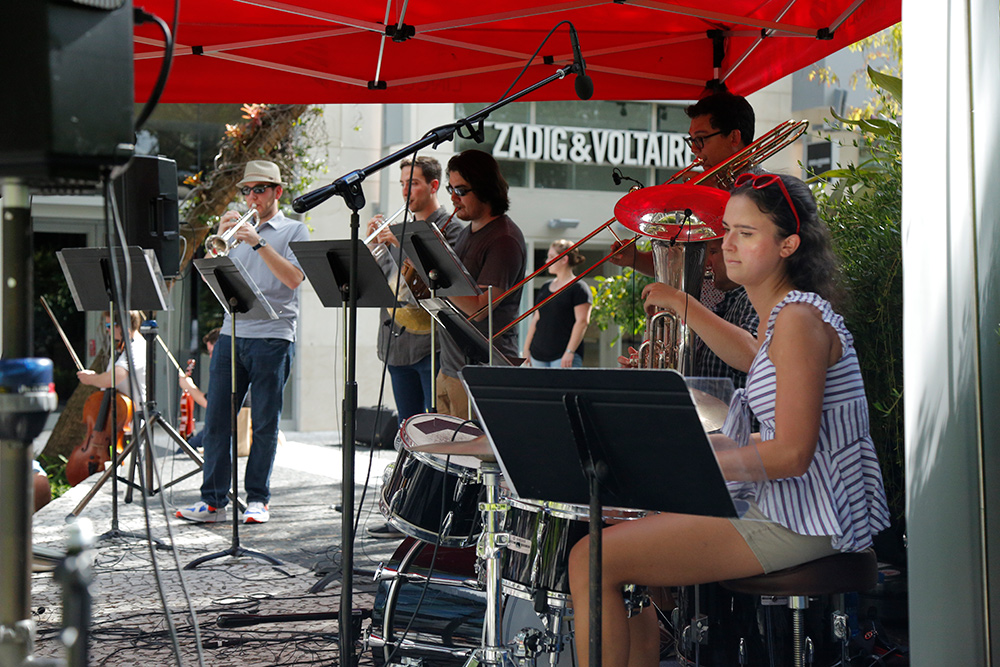 Photos by Rui Dias-Aidos, REDAV, Inc.
---