News
June 29, 2016
NWS Fellows Summer Activities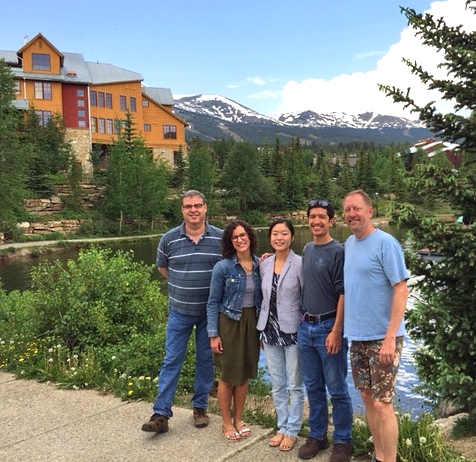 This past season's New World Symphony Fellows and brand new alumni have scattered around the continent to pursue a variety of music-related summer activities. Many have already participated in some renowned and interesting summer music festivals. The following are among those who have been sharing their talents during late May and June and continuing into July.

Artosphere took place at the end of May in northern Arkansas. In its sixth year, the Artosphere Festival Orchestra was composed of musicians from distinguished symphonies and music programs. AFO performed three major concerts in Fayetteville and Bentonville along with pop-up mini concerts and chamber music concerts. NWS Fellows Andrew Chilcote, double bass, Dima Dimitrova, violin, and Madeline Sharp, viola were members of the AFO, along with recent alumni Grace An, cello '15, Erin Zehngut, violin Dec. '15, and Hye Jin Chang, violin '13.

The famed Spoleto Festival USA took place in Charleston, South Carolina, May 27 to June 12. It was founded in 1977 by composer Gian Carlo Menotti and others who wanted to create an American counterpart to their annual Festival of Two Worlds in Spoleto, Italy. Each spring, SFUSA fills Charleston's historic theaters, churches, and outdoor spaces with performances by renowned artists as well as emerging performers in opera, theater, dance; and chamber, symphonic, choral, and jazz music. It's a popular summer venue for NWS Fellows as 14 were on the SFUSA Orchestra roster along with three new alumni: Kristin Baird, violin, Meredith Bates, cello, Cynthia Burton, violin, Alexa Ciciretti, cello, Joshua Cote, horn, Brenton Foster, bassoon, Andrew François, viola, Jennise Hwang, violin, Kelton Koch, trombone, Jarrett McCourt, tuba, Dave Raschella, horn, Mary Reed, double bass, Ju Hyung Shin, violin, and Aya Yamamoto, piano; the 2016 alumni were Kevin Kunkel, cello, Nick Platoff, trombone, and Rebecca Reale, violin.

NWS Harp Fellow Julia Coronelli just completed six weeks playing with the St. Louis Symphony Orchestra for the summer season of the Opera Theatre of St. Louis. This summer opera festival has been held in St. Louis, Missouri since 1976, and typically presents four different operas.

NWS Clarinet Fellow Ran Kampel is co-Artistic Director of the Sunset ChamberFest. It presents chamber music concerts in the Greater Los Angeles Area each June. The festival puts an emphasis on the creation of new music by commissioning composers to write pieces to be premiered in the festival and by working with student composers to improve and professionally record their works. Their mission is to bring together excellent classical musicians to share traditional and new chamber music with the different communities of Greater L.A.

Three Fellows are performing through the end of July with the National Repertory Orchestra, under Music Director Carl Topilow, at the Riverwalk Center in Breckenridge, Colorado. Located in the Rocky Mountains west of Denver, the NRO features talented young musicians, this summer including New World's Hye Jin Koh as co-concertmaster, Jesse Yukimura, viola, and Adele-Marie Buis, oboe. They are pictured above with Tom Hadley, Dean of Admissions, Alumni & Fellow Services, and Michael Linville, Dean of Chamber Music and Fellow Development.

Head back to Arkansas, where NWS Tuba Fellow Jarrett McCourt sprinted over from his prior gig at Spoleto. It's the recently completed Hot Springs Music Festival which brings together over 100 international musicians each June in the historic spa town of Hot Springs which includes Hot Springs National Park. The Festival pairs world-class mentor musicians from major orchestras, chamber ensembles and conservatory faculties with especially talented pre-professional 'apprentices' – all of whom receive full instructional scholarships. They also have a great domain name - hotmusic.org!

Finally, teaching rather than performing is NWS Flute Fellow Kelly Zimba's summer project. She is a faculty member at the Sitka Fine Arts Camp in Alaska through July 10. The mission of the camp a.k.a. Alaska Arts Southeast Inc., is to build community in Alaska by providing opportunities in arts, culture and recreation in an inclusive, educational and inspirational environment. Kelly is on faculty for elementary, middle school, and high school camps, giving flute master classes.
---