News
October 14, 2022
NWS forms new partnership with Cleveland Orchestra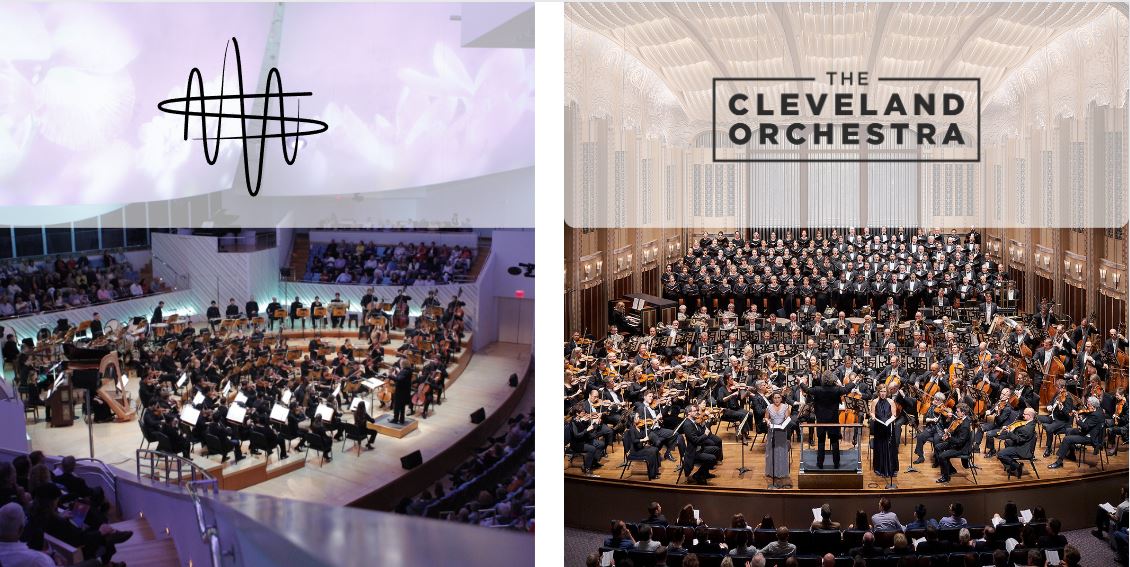 This November, The Cleveland Orchestra (TCO) returns to Miami for its 16th residency at the Adrienne Arsht Center for the Performing Arts. But this year there's a twist. On November 4th and 5th, with Michael Tilson Thomas conducting a program of Berlioz, Debussy and Mahler, the orchestra will be joined onstage by Fellows of the New World Symphony (NWS), the Miami Beach-based training orchestra the maestro co-founded. It's a "natural collaboration," says The Cleveland Orchestra's President and CEO, André Gremillet. The orchestra's players have long coached New World's Fellows when visiting Miami and "we have several alumni from New World who play in The Cleveland Orchestra," he explains. "I know we are one of the major orchestras with the most alumni, so that does tell you something about the way New World formed and picked and trains its Fellows and what we're looking for in members of The Cleveland Orchestra that aligns really well."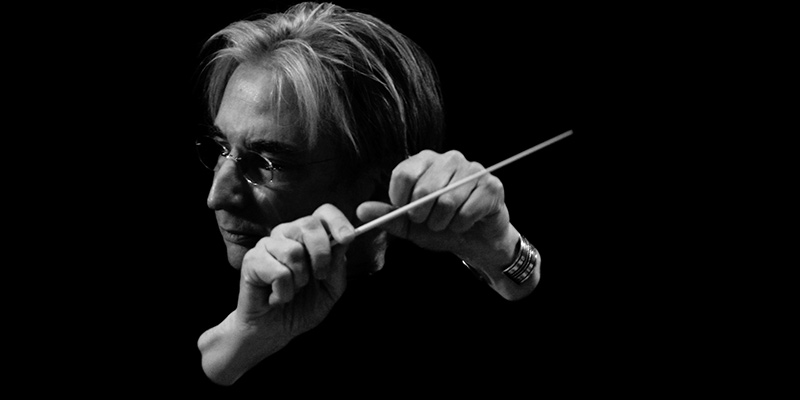 NWS Artistic Director Laureate Michael Tilson Thomas, photo by Vahan Stepanyan

"It starts with Michael Tilson Thomas," says Howard Herring, New World Symphony's President and CEO. Tilson Thomas, along with Lin and Ted Arison, co-founded NWS 35 years ago, as a bridge from conservatory-training to professional careers for young musicians. Now as Artistic Director Laureate of the organization, and, as a guest conductor, he "has a long and deep relationship with The Cleveland Orchestra and a number of the players in The Cleveland Orchestra," says Herring. So, Tilson Thomas lobbied for the partnership. "There's high value to side-by-side," Herring explains. "It's not done that often. But if you look at it from the point of view of our Fellows, they get to roll themselves into the sonic envelope of The Cleveland Orchestra."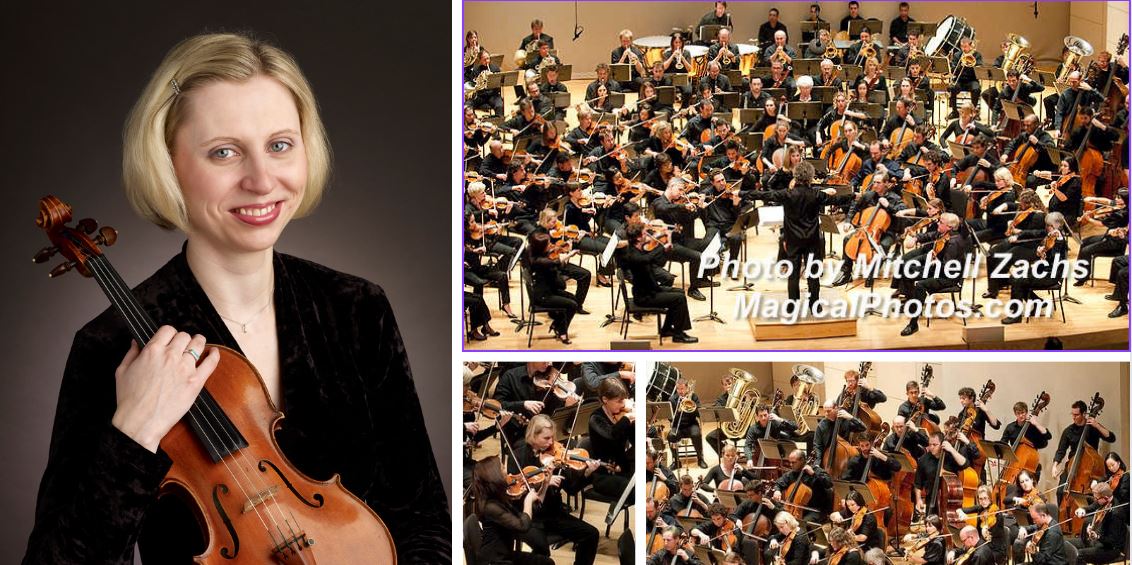 Left to right: Katherine Bormann and the 2010 side-by-side concert featuring NWS and TCO, photos by Roger Mastroianni and Mitchell Zachs
First violinist Katherine Bormann, one of nine former New World Fellows on the roster of The Cleveland Orchestra, fondly recalls a couple of occasions where she was able to do side-by-sides with her future colleagues while a NWS Fellow. She performed Tchaikovsky's Fourth Symphony and Strauss' Ein Heldenleben with The Cleveland Orchestra, conducted by Music Director Franz Welser-Möst, in 2010 at the Lincoln Theatre. "You are suddenly inserted into the physical body language of the group," she explains. "Cleveland, I think, really prides itself on being very much a big chamber ensemble. Physically, people are used to each other. So, little cues communicate a lot." She says, as a Fellow, she noticed the players' engagement and intensity and found the experience invaluable. "And so, sitting next to that, you get a sense of, 'gosh, this is what I should be experiencing or showing or contributing to,'" Bormann says.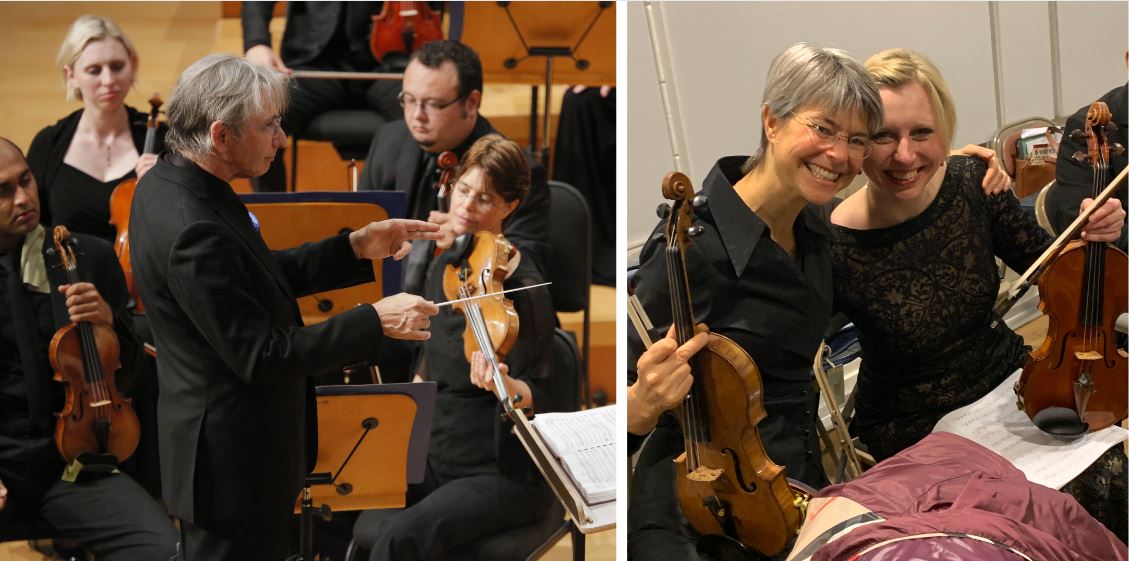 Katherine Bormann and Isabel Trautwein with MTT at the New World Center in 2014 and at the 2019 Kennedy Center Honors honoring MTT, left photo by Rui Dias-Aidos, REDAV, Inc.
In fact, Bormann's experience playing with members of The Cleveland Orchestra, led her to audition for the ensemble, after she left NWS. In addition to the side-by-side orchestral experience, she played chamber music with first violinist Isabel Trautwein, another New World alum. "She just said, 'I think you'd be great in this orchestra. I think you should audition,'" says Bormann. "I hadn't thought of auditioning for Cleveland. And she really encouraged me herself and listened to me and said, "you should play for some other people in the orchestra." And so, I think what New World also breeds is a real sense of passing it on." Bormann continues to pass it on, as the first alumna Trustee of New World Symphony.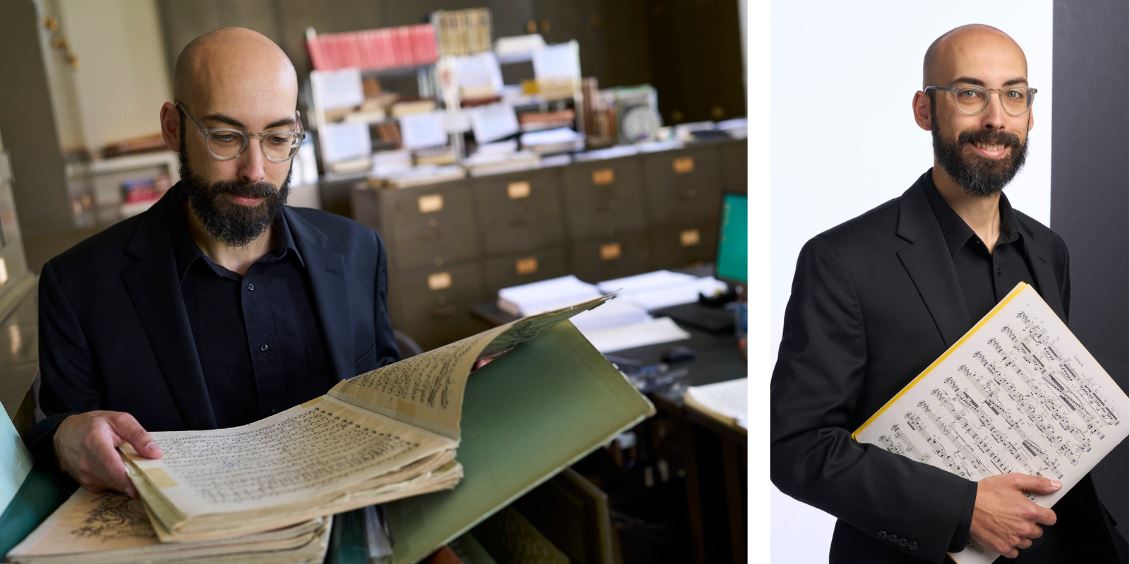 Michael Ferraguto, photos by Roger Mastroianni
Michael Ferraguto, TCO's head librarian, hopes to pass it on, as well. A former New World Symphony Fellow, he plans to do some coaching himself in Miami. "While I'm down there, I would relish the opportunity to do a little class or something with the Library Fellow," he says. Ferraguto and his mentor, NWS's librarian Martha Levine, are preparing the scores for the Arsht Center concert; Berlioz's Benvenuto Cellini Overture, Debussy's Fantaisie (for piano and orchestra) and Mahler's First Symphony. The Fellows will be performing the Berlioz and Mahler, side-by-side, while Cleveland will play alone, with pianist George Li on the Debussy. The two organizations will also be doing a side-by-side chamber music concert on Nov. 6 at the New World Center.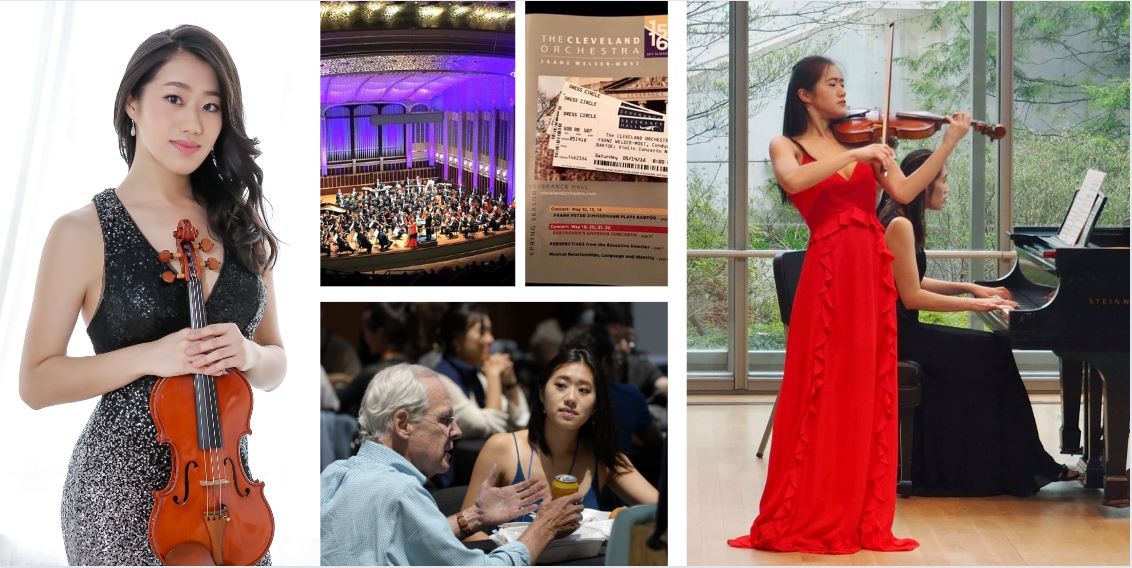 Clockwise from top left: Beatrice Hsieh, watching The Cleveland Orchestra at Severance Hall, performing as a student at the Cleveland Institute of Music, speaking with NWS President and CEO Howard Herring
Violinist Beatrice Hsieh, who joins New World Symphony as a Fellow this fall, is excited about the opportunity to perform with The Cleveland Orchestra. A graduate of the Cleveland Institute of Music, she had a free pass to hear the orchestra perform anytime she wanted. "To now be sitting alongside them as a peer of sorts is just kind of mind blowing to me," Hsieh says giddily, "because I remember sitting in those plush seats of Severance Hall and just thinking what I wouldn't give to be on stage with them. And now I really can be!" She adds: "I just want to absorb as much as possible. And I am very curious who will end up being my stand partner, because that that's going to be both a very nerve wracking but thrilling experience. I will be on the edge of my seat, the entire time. Like, I can't miss this page turn!"
"New World and Cleveland, we share an aspiration and understanding of what Michael [Tilson Thomas] calls uncontested excellence," says Howard Herring. He adds that NWS is proud of the nine former Fellows who've become members of The Cleveland Orchestra.
André Gremillet says the November partnership with New World Symphony is only the beginning. He looks forward to future collaborations. "That's absolutely the goal," Gremillet explains. "I wouldn't be investing, this time and [these] resources if I thought this was going to be a short-term project. You never know how things will go, but that's my view in terms of what we're trying to do here. And I think it's incredibly exciting."
Posted in: Alumni, Fellows, MTT
---