News
April 4, 2019
NWS is forever young with Julia Wolfe's Fountain of Youth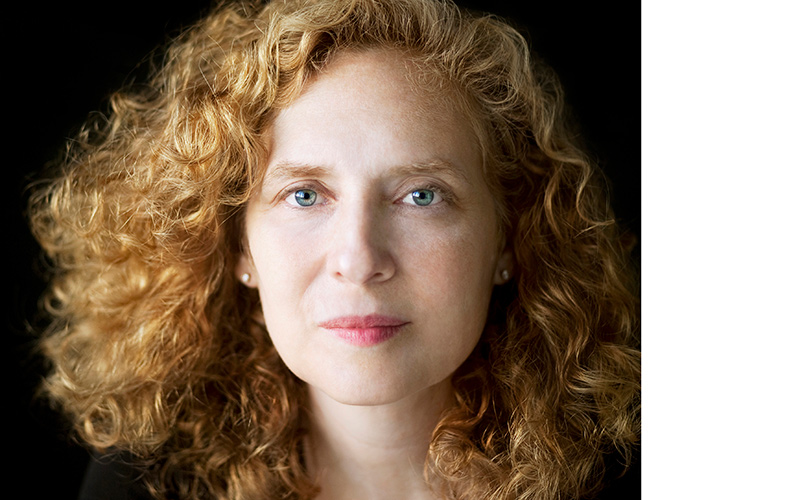 Photo by Peter Serling
On April 26 and 27 NWS will give the world premiere of Pulitzer Prize-winning composer Julia Wolfe's Fountain of Youth—a co-commission by NWS and Carnegie Hall, where NWS will also perform the work on May 1 as part of MTT's Perspectives Series.
With it, the Co-Founder of the avant-garde Bang on a Can and Musical America's 2019 Composer of the Year wants us to WAKE UP with some serious fun.
This is not business as usual.

Last January Julia Wolfe visited NWS to workshop Fountain of Youth with MTT and the Fellows and shared what it is like to work alongside them and her inspiration for this piece.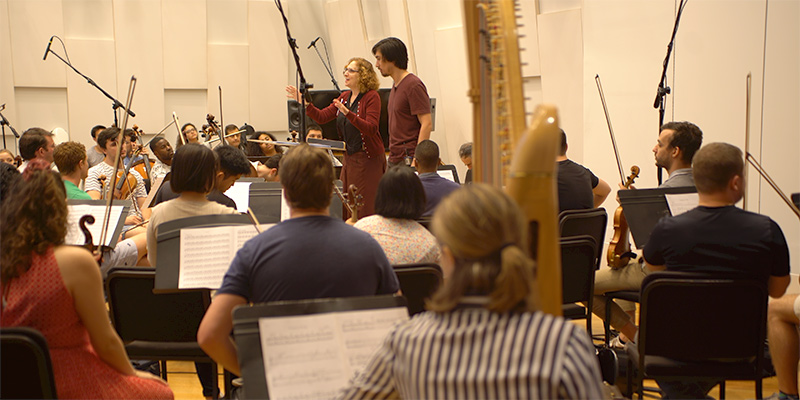 "Writing music for me is very autobiographical, almost frighteningly so. This piece in particular has a kind of build from the beginning. I'd say it's intense pretty much all the way through, but different kinds of intensity. It's a kind of playful way of working with tension. But it's very, very personal. It's me traveling down a path, tapping into this joyful sense of youth.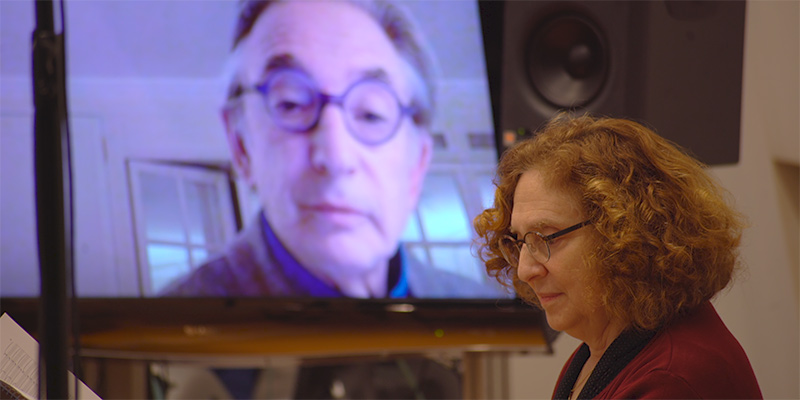 It's incredible to get a phone call from Michael Tilson Thomas. He's one of the greatest musicians of our time, and so forward-looking, so adventurous. When a composer has that opportunity to interface with him, it's quite remarkable. The phone call with him was completely delightful. He was talking to me about some of the work I've done, and some recent pieces have addressed very serious, heavy subjects: coal miners, garment workers, strife in the workplace. We were talking about, for this piece, going in a totally different direction, focusing on serious fun. And I loved that idea. I write a lot for electric guitar and amplified ensembles, it has that kind of rhythmic groove and that drive, and I thought, 'Let's bring that to the orchestra,' that sensibility that is so me, and also that I knew Michael could have a lot of fun with, and of course be amazing at the podium.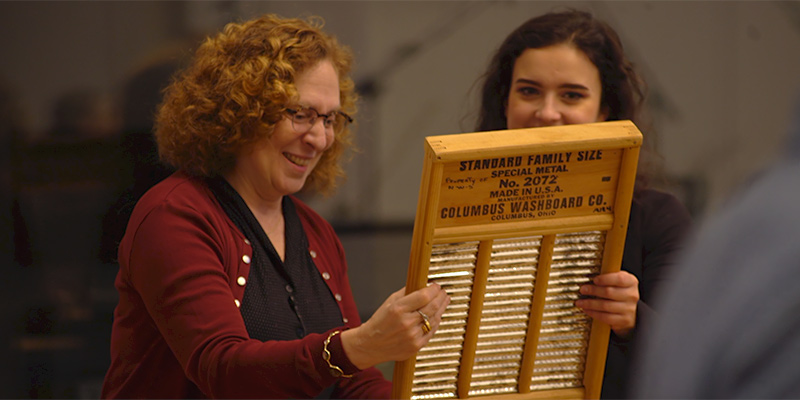 What a wonderful gift to work with players right at this generation. Who knows what they're listening to on their iPod but it's not just Beethoven. I'm also known for gritty sounds, and bringing in other musics—folk music sensibilities, elements of pop music, you will hear a sort of blues sensibility at times, certainly some fiddling in the strings, and who better than the New World Symphony to realize this!"
Fountain of Youth was co-commissioned by the New World Symphony with support from the John S. and James L. Knight Foundation. 
The New World Symphony would like to recognize the following donors for their support of the 2019 Carnegie Hall Tour: 
Bruce and Suzie Kovner/The Kovner Foundation, The Wilhelmina Harrell Fund, Bruce and Martha Clinton/The Clinton Family Fund, Mr. and Mrs. Louis K. Meisel, Melanie and David Niemiec, Anita and Stuart Subotnick, Mr. and Mrs. Jeffrey Akin, Alan and Jayusia Bernstein, The Andrea & Charles Bronfman Philanthropies, Dr. Matthew Budd and Ms. Rosalind E. Gorin, Jim and Jean Crystal, Peter and Sue Gottsegen, The Hite Foundation, Jorge and Amanda Mejia, Jerry and Adrianne Cohen, Betty and Joseph Z. Fleming, Susan and John Freund, Saul and Jane Gross, The Jeffrey Solomon Fund of the Jewish Community Foundation, Janet Shein, Koniver Stern Group, Mr. and Mrs. Robert Hertzberg, David J. Phillips and Denis J. Jacobs, Coregami
Posted in: 2019 Carnegie Tour, Concerts, Events
---