News
February 3, 2022
NWS launches 36 Keys website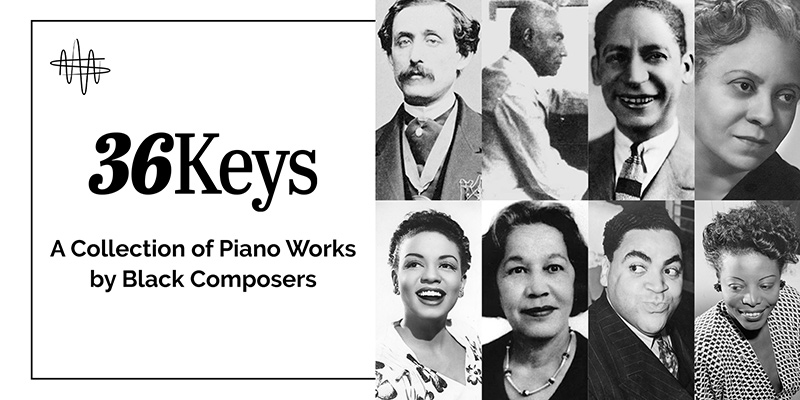 On February 2—as part of its I Dream a World: The Harlem Renaissance and Beyond festival—NWS launched a website titled 36 Keys. Named for the number of black keys on a piano, the website is a resource library dedicated to the keyboard-centric music of Black composers. To explore 36 Keys, click here or visit https://36keys.org.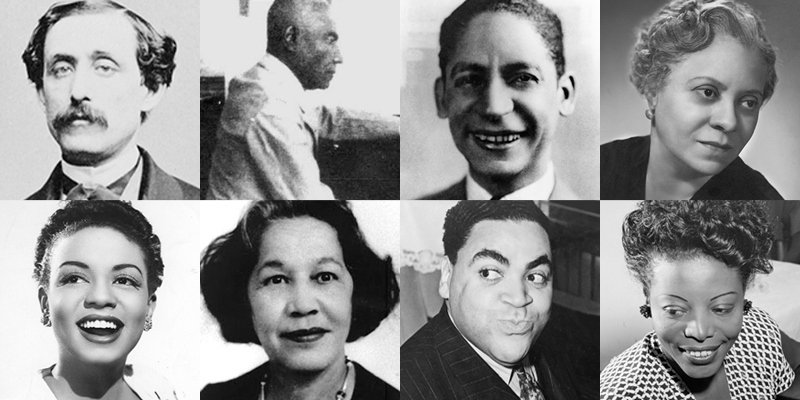 Top: Louis Moreau Gottschalk, Ludovic Lamothe, Jelly Roll Morton, Florence Price; Bottom: Hazel Scott, Irene Britton Smith, Fats Waller, Mary Lou Williams
Designed for students, teachers, performers, programmers and music lovers of all backgrounds, 36 Keys offers biographical information about composers and reference materials by musicologist Elizabeth Durrant, and exceptional video recordings with statements by the artists. Inaugural partners include the Curtis Institute and its Eleanor Sokoloff Chair in Piano Studies, Michelle Cann.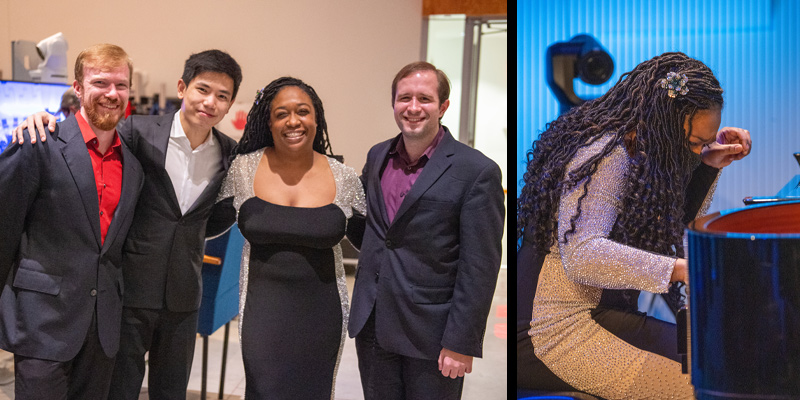 Michelle Cann, NWS Piano Fellows Thomas Steigerwald (left) and Wesley Ducote, and Curtis student Zhu Wang at A Handful of Keys performance; photos by Gregory Reed
The website launched with eight composers, including Florence Price, Louis Gottschalk, Fats Waller, Hazel Scott and Jelly Roll Morton. Seven of the eight composers were also featured on NWS's February 2nd performance of A Handful of Keys: A Retrospective of American Keyboard Music, which featured Michelle Cann, NWS Piano Fellows Wesley Ducote and Thomas Steigerwald, and Curtis Institute piano student Zhu Wang.
While the majority of composers currently represented on 36 Keys are from the Harlem Renaissance era, performances and website content will expand to include Black composers from different historical eras.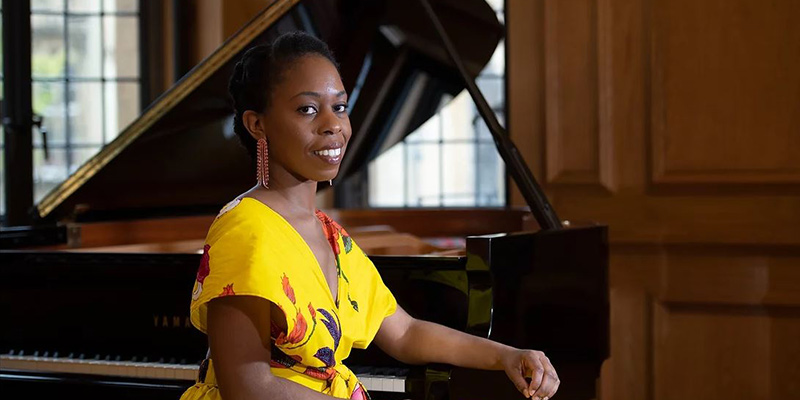 Dr. Samantha Ege
Serving as an advisor to the 36 Keys website is pianist and musicologist Dr. Samantha Ege. She is a Lord Crewe Junior Research Fellow in Music at Lincoln College, University of Oxford. Dr. Ege's performances and publications shed an important light on composers from underrepresented backgrounds and is a leading interpreter and scholar of composer Florence Price. Dr. Ege's performances on 36 Keys include Ms. Price's Fantasie nègre No. 2 and Fantasie nègre No. 3.
In March 2022, Dr. Ege will release her latest recording titled Black Renaissance Woman, an album of forgotten piano music by five trailblazing yet overshadowed women composer-pianists of the Black Chicago Renaissance, including first recordings of works by Florence Price and Margaret Bonds and the sole surviving work by Helen Eugenia Hagan. Black Renaissance Women was awarded the American Musicological Society's prestigious Noah Greenberg Award and will be available on the LORELT label.  
Posted in: Fellows, I Dream a World, Press
---