News
August 27, 2018
NWS Open House on September 22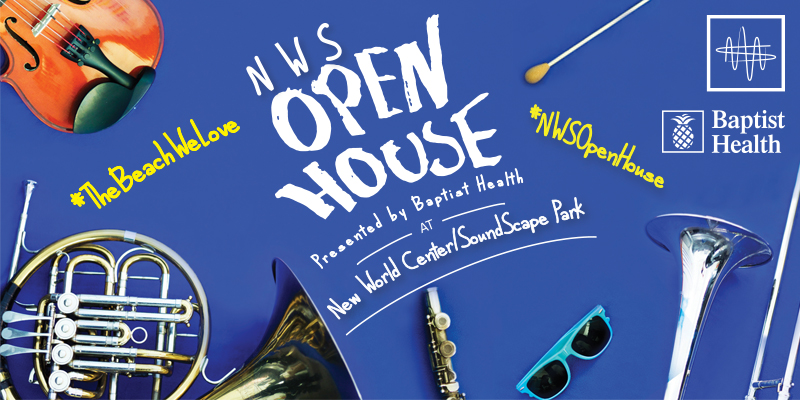 All of us at New World Symphony (NWS) are excited to welcome members of the public to the New World Center and SoundScape Park in Miami Beach on Saturday, September 22 for our second free Open House, presented by Baptist Health. Activities in SoundScape Park take place from 9:00 AM – 4:30 PM and inside the New World Center from 1:00 PM – 4:30 PM.
If you love music and you love feeling good, you're sure to find something that rings your bells at this event. Click here to RSVP and for a full schedule of events.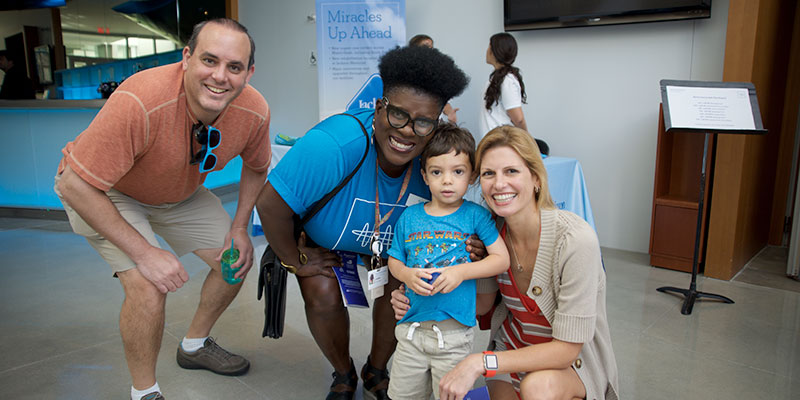 What's Open House all about?
We love being part of this community. And it's because of you. Many of you already know us from our performances at the New World Center, the Arsht Center and events like the WALLCAST® concert series in SoundScape Park, that bring our community together through music. With Open House, we're going a step further. We're turning the tables, putting music, instruments and our state-of-the-art facility in the hands of the public, so that everyone can be part of creating, performing and enjoying music with their friends, families and us.
We're also teaming up with Baptist Health South Florida to activate our Frank Gehry-designed New World Center campus and SoundScape Park with a full day of activities for people of any age. There will be so many ways for participants to make and listen to music, explore, engage their inner fitness warrior and have lots of fun. There are so many exciting activities planned, your challenge will be to see how many experiences you can squeeze into your visit before the event ends.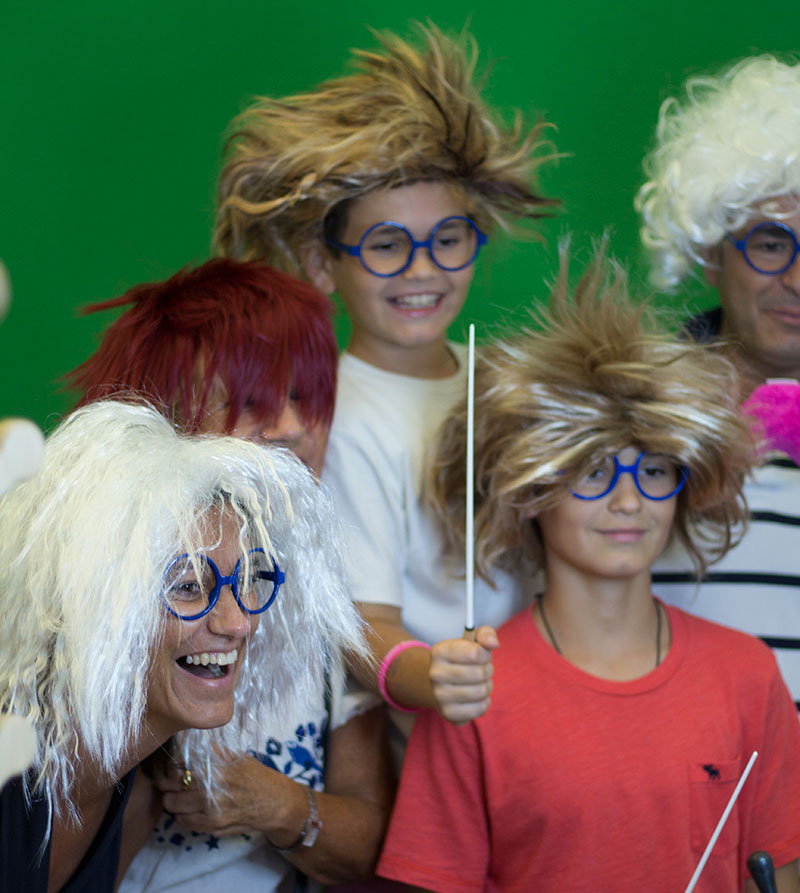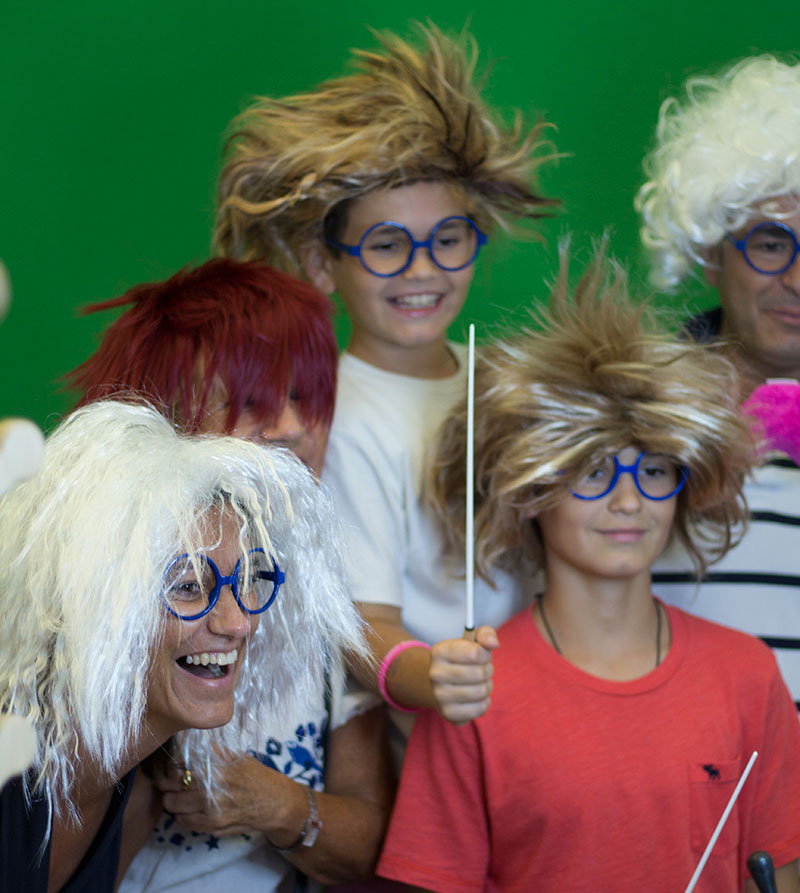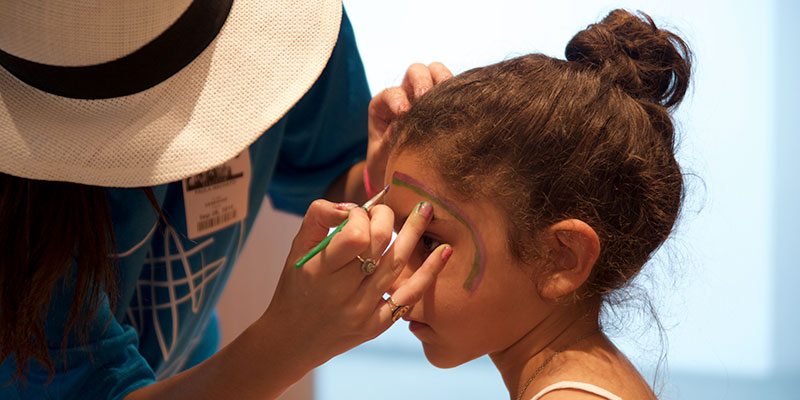 What should we expect?
The day will be packed with a wide range of activities to engage your creativity and curiosity, not to mention your sense of fun. Enjoy a morning of fitness in the park, then at 1:00 PM, when the doors to New World Center open, you can explore your musical side, too. Start the day at 9:00 AM with plogging, a concept that began in Scandinavia and is now taking hold in South Florida. Our version combines a full-body workout with a neighborhood beach clean-up. Skeptical? Give it a try…it's a fun way to do good for your body while also doing good for the environment.
In the park there will be plenty of yoga, including Doga, which is yoga for you and your dog, plus a bootcamp class, Zumba, self-defense class led by the Miami Beach police department, pet adoptions, a multisensory art installation, a circuit for young athletes, and food vendors. Inside, don't miss trying out how to play the instruments at the petting zoo, learning to conduct, a drum circle, face painting, a panel discussion on how to choose the best diet for you, performances by the New World Symphony Fellows and behind-the-scenes tours, which are your key to learning all about the video booth behind the magic of each WALLCAST® concert and to seeing the spaces used by our Fellows, guest artists and our artistic director and co-founder, Michael Tilson Thomas before they enter our Performance Hall. Not to mention, you can enter our raffle for amazing prizes and complete the scavenger hunt.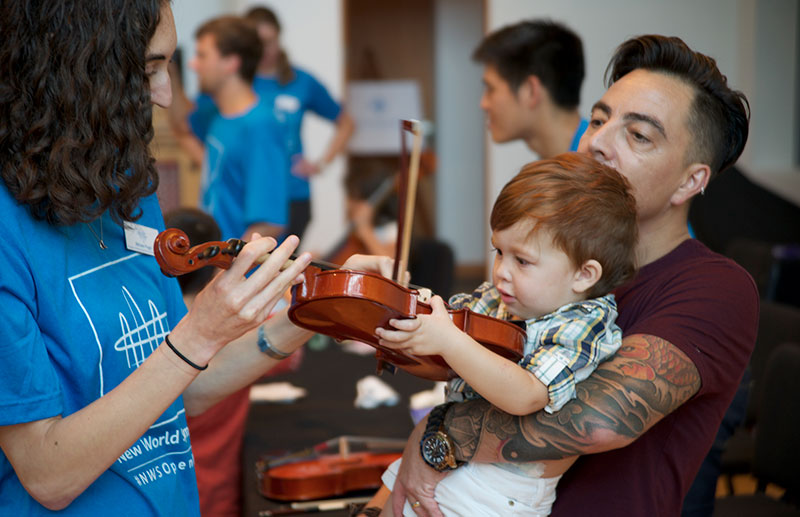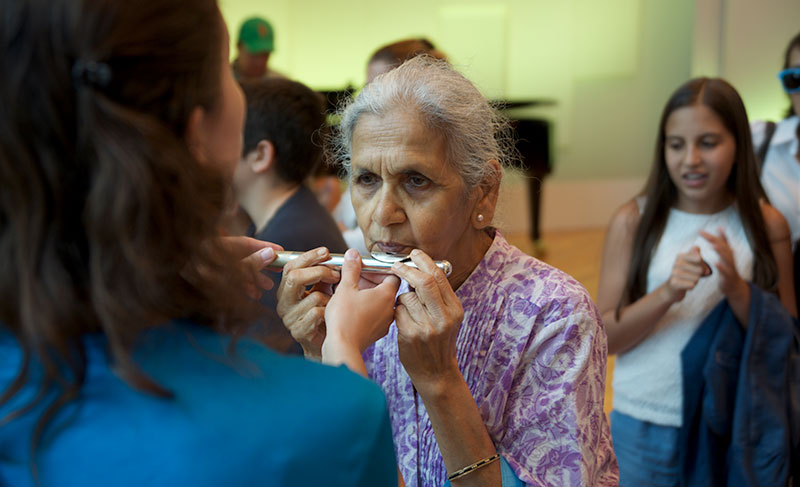 There are too many fun activities to describe here, but you can check out the full schedule and RSVP here. Open House is your passport to exploring the best of New World Symphony with insider's access not available any other day of the year.
So on September 22nd come and play! We are excited to see you then and welcome you to our New World Symphony family.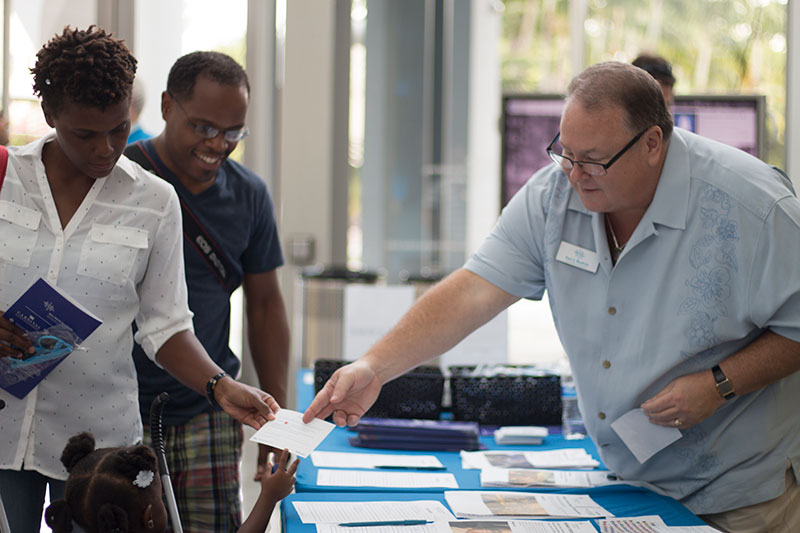 Photos from NWS's 2016 Open House by Gregory Reed.
Posted in: Community Engagement, Events, Fellows, New World Center
---