News
November 19, 2017
NWS + Pratt = BLINK, BURN.
On December 7, during Art Basel Miami Beach, the New World Symphony, in collaboration with Pratt Institute, will present BLINK, BURN., a sonic and visual exploration of human impact and the multi-faced, complicated nature of humanity. The immersive performance will feature the world premieres of four unique video art works, and is the culmination of a year-long collaboration between NWS Fellows and students from Pratt, a renowned New York City-based college that educates creative thinkers from around the world.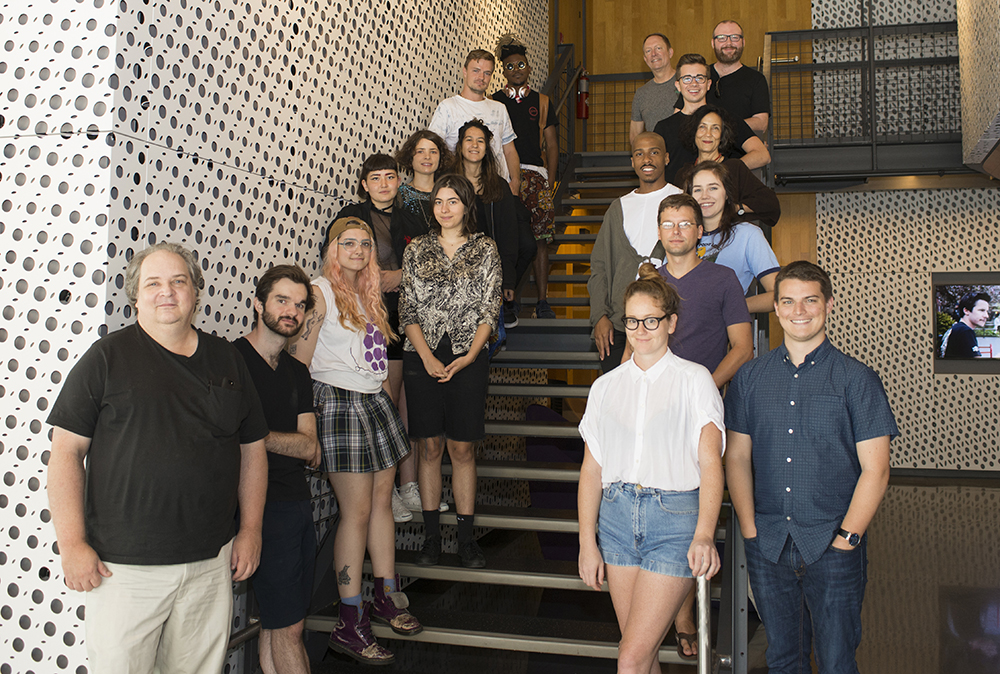 Photo courtesy of Pratt Institute
Over the last year, a team of select Fellows, led by NWS Dean of Chamber Music and Fellow Development Michael Linville, met with Pratt School of Art students, led by faculty member Lisa Crafts, in both Miami Beach and Brooklyn for creative workshops that explored the intersection of music and film. The project was overseen and coordinated by visual artist Molly Palmer.
"This project represents a new direction for the NWS Fellows' creative output: the opportunity to make new art with other young people who share their same passion and dedication," said Michael Linville. "The experience has opened their minds to all kinds of possibilities and deepened understanding of the relationship of music to other art forms. It allows for their expression to be validated and expanded upon by other artists who look at the world from slightly different perspectives. Our hope is that the audience similarly appreciates the distinctive process of combining talents to create new and unusual works."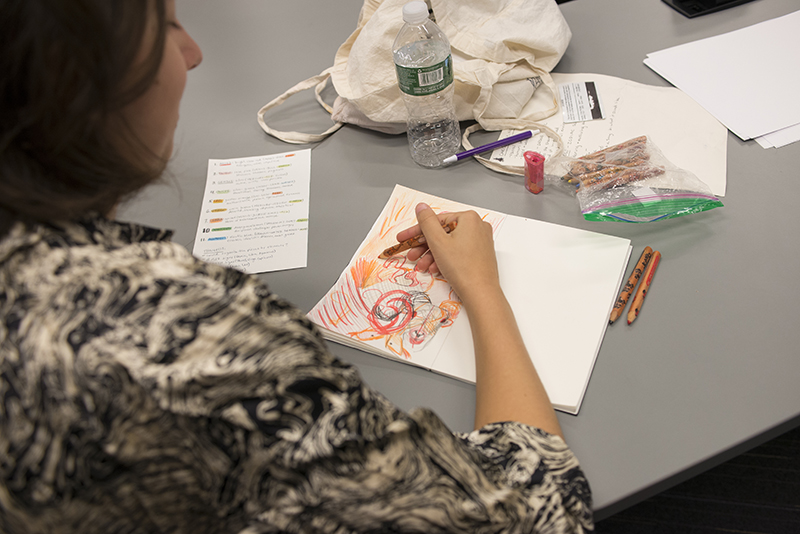 Photo courtesy of Pratt Institute
During the workshops, Clarinet Fellow Zach Manzi said he was inspired by the patience required by their film and visual art collaborators from Pratt. "Music can be performed on the fly but creating a quality product for them takes countless hours of setting up, shooting, reviewing, reshooting, editing and tweaking. I have a renewed appreciation for process and am thinking about how I can incorporate a more deliberate approach into my work."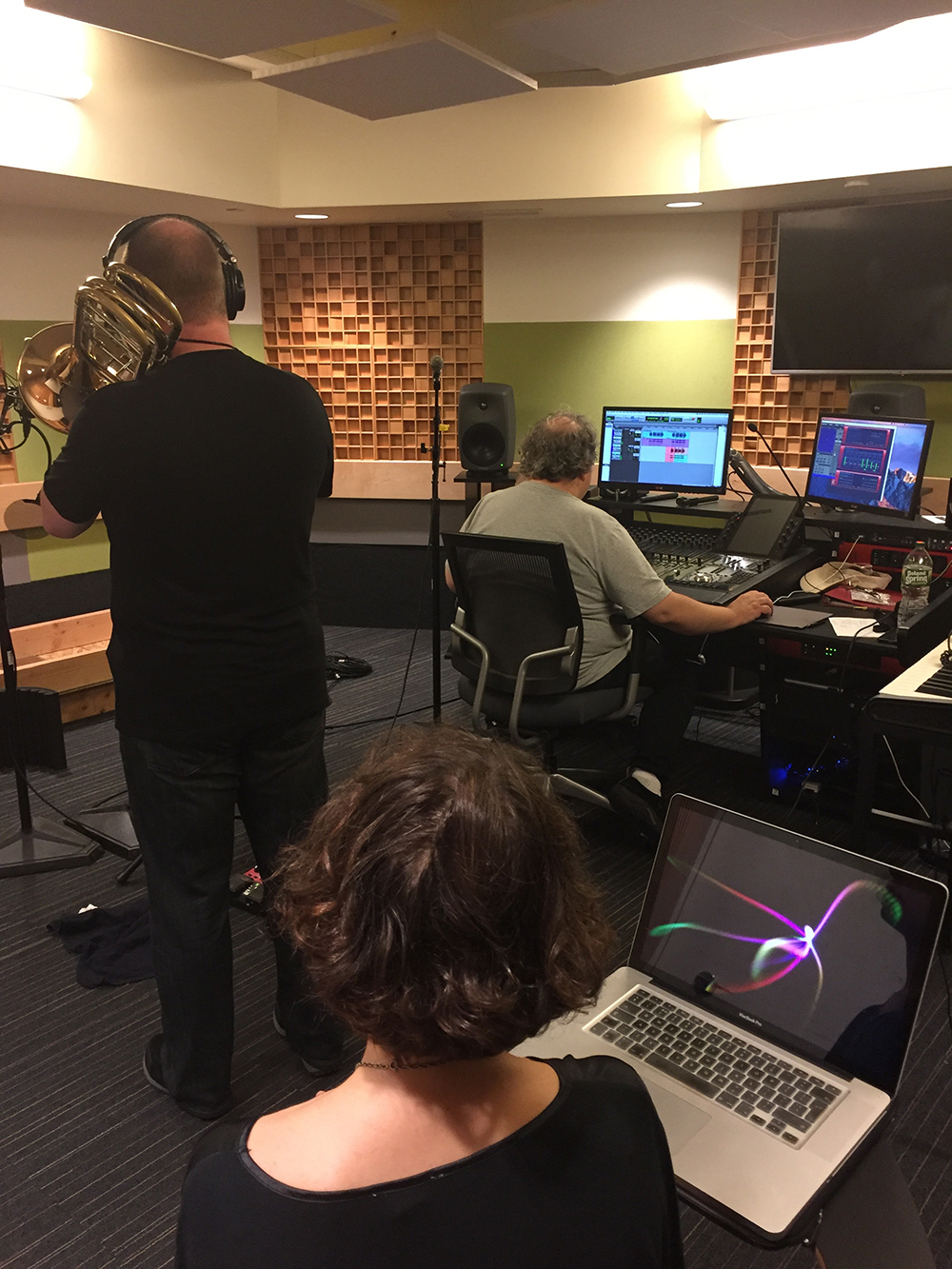 "Working with the visual artists, filmmakers and animators at the Pratt Institute was a defining moment in my life, and gave me a new impetus to create music that combined all of our respective disciplines in an organized fashion," said Violin Fellow Ludek Wojtkowski. "Along with the pleasure of visiting Pratt's Brooklyn campus, seeing the students' industriousness and commitment to finding a mutual artistic medium was nothing less than inspiring." 
"Getting to work on this collaboration has been a great way to explore music through a new medium," said Horn Fellow Nick Castellano. "I have found it fascinating to see which aspects of music making interest these artists the most, and it makes me re-examine parts of performance that I took for granted. I'm excited to see where this journey ends!" 
Founded in 1887, Pratt Institute is dedicated to preparing its students for successful careers in art, design, architecture, information and library science, and liberal arts and sciences. Its interdisciplinary curriculum promotes collaborative and creative strategies for design thinking and provides students with unparalleled training facilities.
BLINK, BURN.
December 7, 2017 at 6:00 PM
SunTrust Pavilion
Free event, ticket required
Doors open at 5:30 PM
Performance at 6:00 PM
Post-event reception at 7:00 PM in the Rooftop Garden
---