News
November 19, 2019
NWS presents free Mind, Body and Music on Nov. 23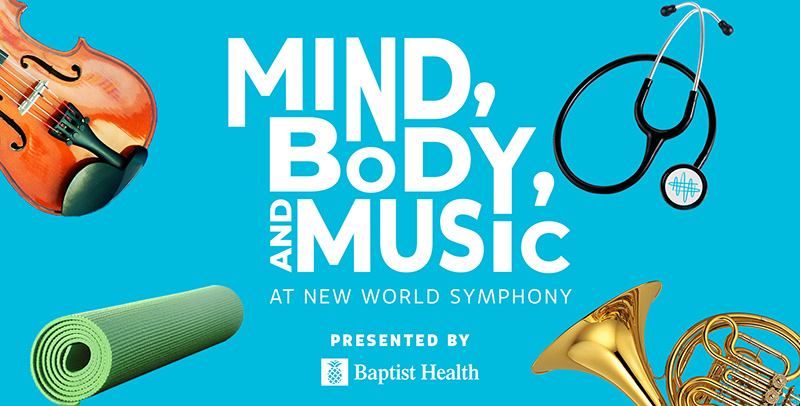 On Saturday, November 23, the New World Symphony and Baptist Health will present Mind, Body and Music—an afternoon of free and fun music and wellness activities at the New World Center and SoundScape Park.
Activities will take place from 2:00 – 6:00 PM and include health screenings by Baptist Health inside the New World Center, a Life Cube Project installation connecting arts and community in SoundScape Park, and an instrument and nutrition zoo, inviting guests to learn more about their favorite instruments, fruits and vegetables, in the SunTrust Pavilion. Additional activities continue throughout the day including Miami HEAT trophy and mascot photo opportunities, NWS rehearsal observations, Zumba with the Lincoln Road BID and NWS tours and library demonstrations.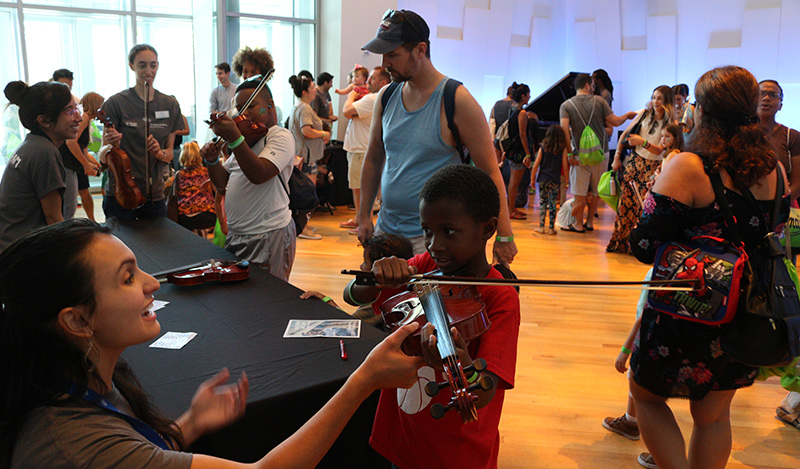 Mind, Body and Music also includes a High Intensity Interval Training class led by Nike, a cooking demonstration by Common Threads who equip communities with ways to make nutritious foods wherever they live, work and play, a performance by Young Musicians Unite Jazz Collective, presentations by NWS's Audio Engineering Fellow Johnathan Smith and yoga powered by Greenmonkey. The evening will culminate with a WALLCAST® concert demonstration in SoundScape Park beginning at 6:00 PM. Additional partners include: Deliver Lean, Hungry Harvest, Miami Children's Museum, Miami Orthopedics and Sports Medicine, Nespresso, Telemundo and Topo Chico Mineral Water.
Mind, Body and Music, presented by Baptist Health, is free, however advance RSVPs are encouraged. Click here to RSVP! Join the conversation online with hashtags #NWSMindBodyMusic #BeachWeLove #BaptistWeLove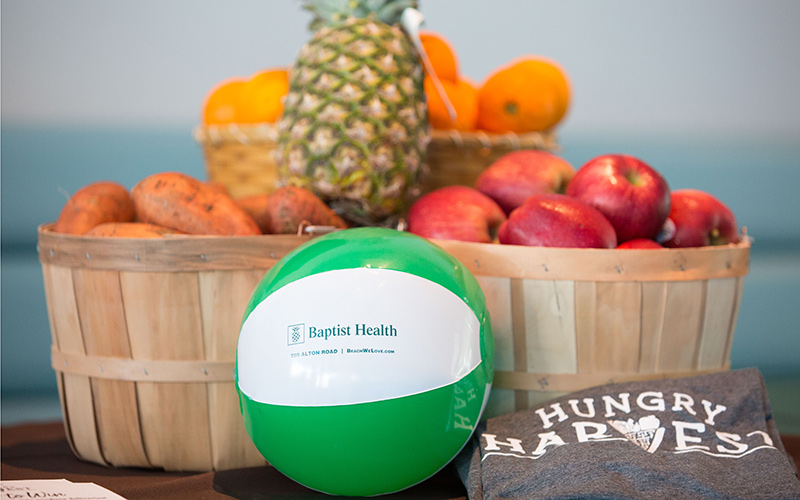 Mind, Body and Music Events
2-2:30 PM Audio Engineering Fellow Demonstration of the NWS sound system (SoundScape Park)
2-2:30 PM Instruments and Nutrition Zoo (SunTrust Pavilion)
2-3 PM Miami HEAT Trophy and Mascot Photo Opportunities (Ensemble Room 1)
2-3 PM NWS Rehearsal Observation (Performance Hall 2nd Floor)
2-6 PM Health Screenings by Baptist Health (Box Office Hallway)
2-6 PM Life Cube Project Connecting Art and Community (SoundScape Park)
2:30-3:30 PM NWS Tour and Library Demonstration (Atrium)
3-3:30 PM Zumba with Lincoln Road BID (SoundScape Park)
3-4 PM NWS Rehearsal Observation (Performance Hall 2nd Floor)
3:30-4:30 PM NWS Tour and Library Demonstration (Atrium)
3:30-4:30 PM Miami Orthopedics & Sports Medicine Demonstration (Atrium)
4-4:30 PM Nike HIIT (SunTrust Pavilion)
4-4:45 PM Cooking Demonstration with Common Threads (SunTrust Pavilion)
4:30-5:30 PM NWS Tour and Library Demonstration (Atrium)
4:45-6 PM Young Musicians Unite Jazz Collective (SunTrust Pavilion)
5-5:30 PM Audio Engineering Fellow Presentation (SoundScape Park)
5-5:45 PM Yoga Powered by Greenmonkey (Performance Hall 1st Floor)
5-5:45 PM Exhale Spa Chair Massages (Ensemble Room)
6:00 PM WALLCAST® Concert Demonstration (SoundScape Park)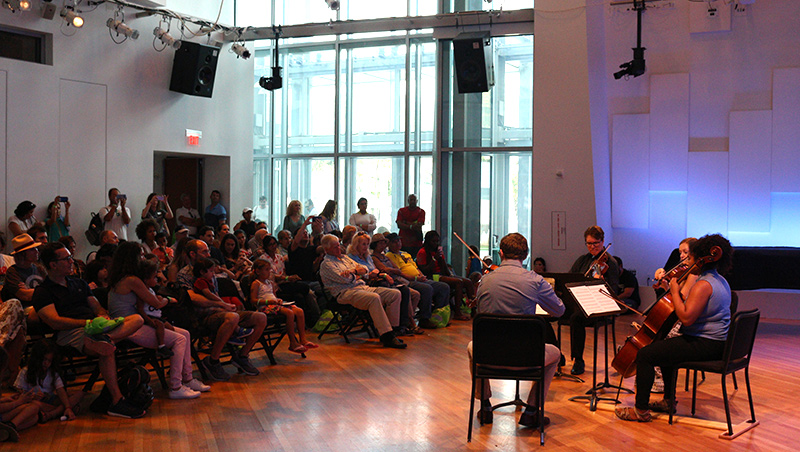 Posted in: Events, New World Center, News, SoundScape Park
---