News
March 21, 2018
NWS promises thrilling performances in 2018-19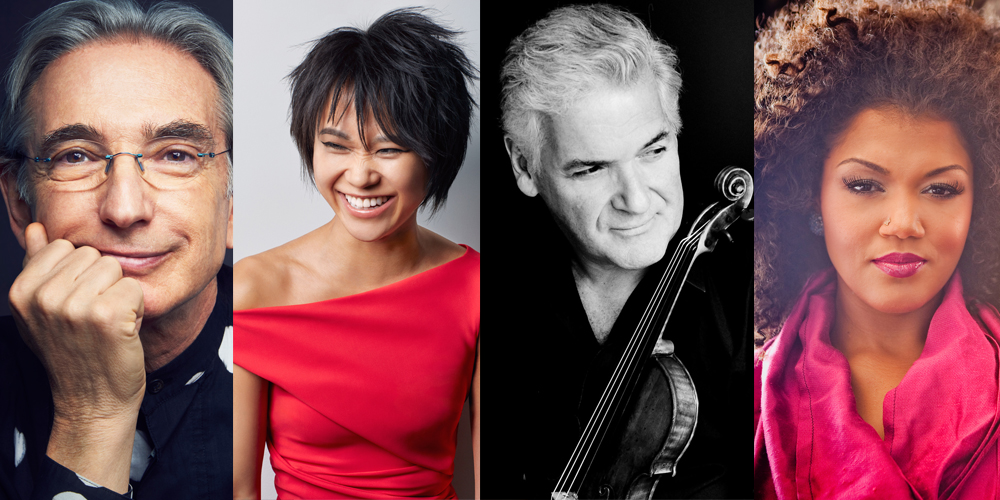 The New World Symphony's annual audition tour has just finished. Though we haven't yet confirmed the 87 Fellows that will join us for the 2018-19 academic year, we have confirmed many of the collaborators that will guide them through their—and your—musical journey.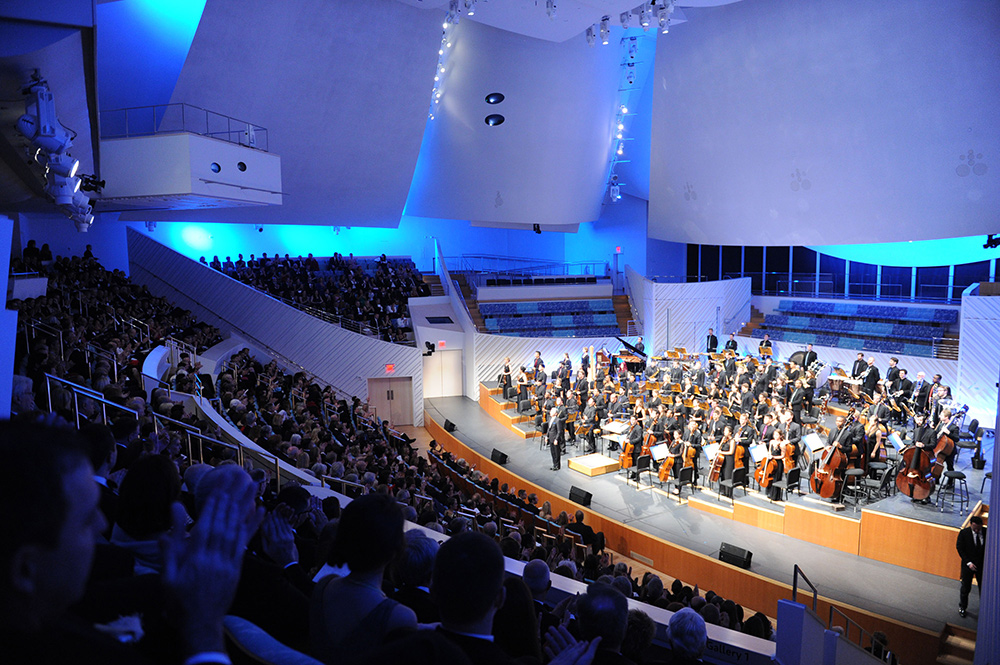 We are proud to announce a thrilling music schedule for our 31st fellowship season in 2018-19. From spectacular collaborators to special celebrations and a triumphant return to Carnegie Hall, our offerings will celebrate artistry and innovation. Call our Box Office at 305.673.3331 to learn how you can join us!
SPECIAL CELEBRATIONS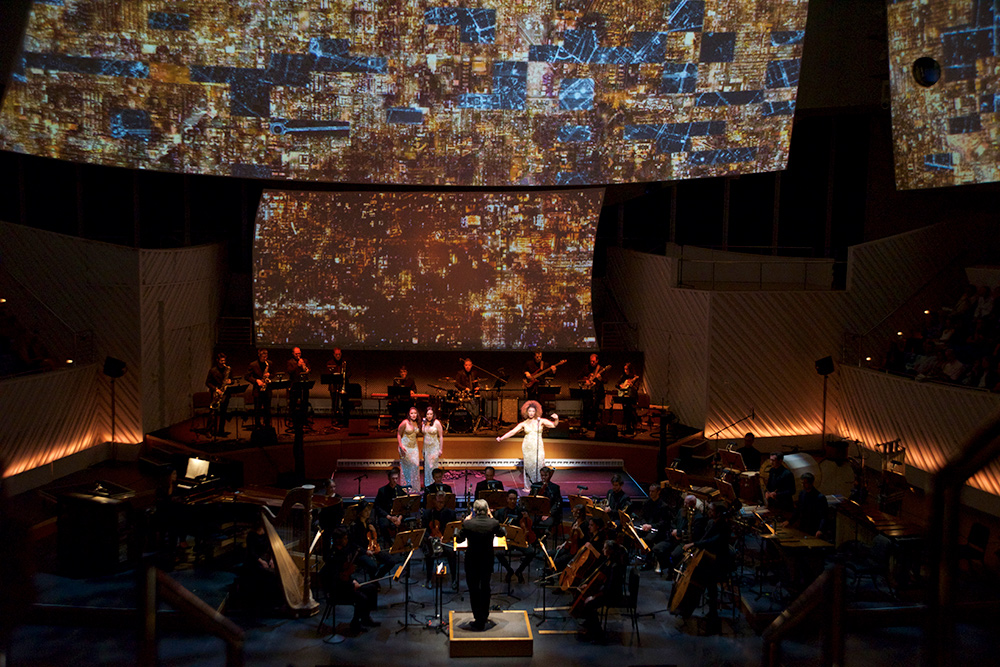 MTT leads the world premiere of Four Preludes on Playthings of the Wind at the New World Center
NWS Fellows will join NWS Co-Founder and Artistic Director Michael Tilson Thomas (MTT) at Carnegie Hall for two performances as part of his Perspectives Series. Before traveling to New York, they will perform two preview concerts at the New World Center. The first on April 20 will feature MTT's Four Preludes on Playthings of the Wind (first premiered at NWS in 2016) with soprano Measha Brueggergosman. The second preview will be our Season Finale on April 26-27 with pianist and fellow Perspectives Artist Yuja Wang and Berlioz' Symphonie fantastique. NWS last performed with MTT at Carnegie Hall in April 2015, receiving critical acclaim.
"No orchestra in Carnegie Hall over the past two years has sounded better than this one, and few have sounded as good."
                              -- New York Classical Review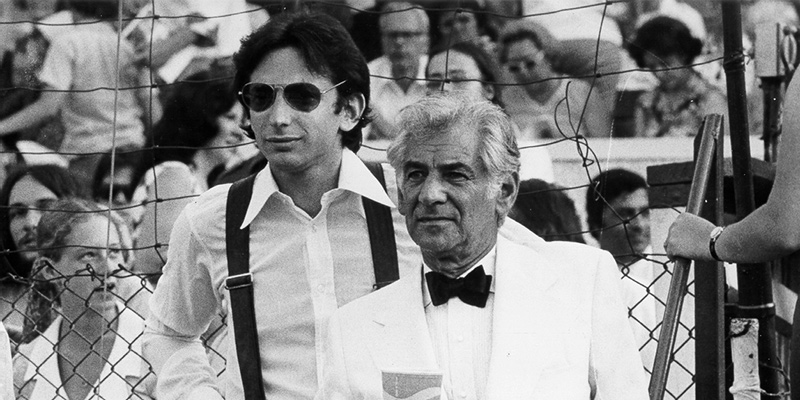 MTT and Leonard Bernstein
In honor of the centennial celebration of Leonard Bernstein's birth, his daughter Jamie returns to NWS to host a Journey Concert on October 6. Led by conductor Edwin Outwater, the multi-part performance examining the works of composer, conductor and educator extraordinaire will feature MTT in a special appearance.
COLLABORATORS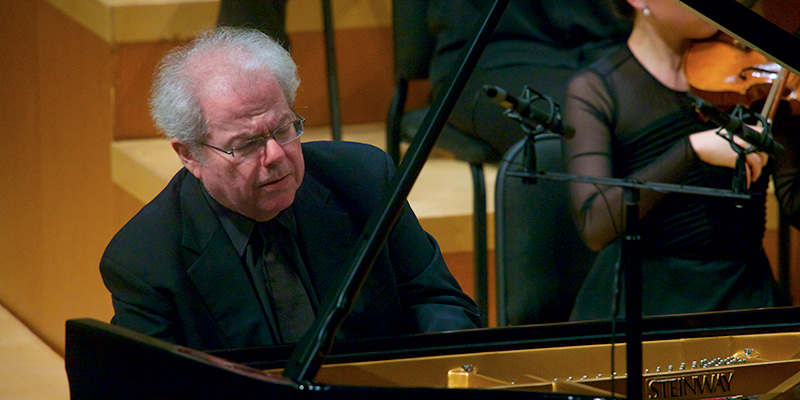 Emanuel Ax joins NWS in November at the Arsht Center
As part of its fellowship program, NWS welcomes over 150 leaders in performance, sports/audition psychology, wellness, financial planning, communications, community engagement and leadership who mentor the Fellows via both in-person and digital sessions each year. These visiting faculty members include many of the world's most celebrated artists, who also perform with the Fellows throughout the season.
In 2018-19 at the Adrienne Arsht Center for the Performing Arts of Miami-Dade County, NWS welcomes back pianist Emanuel Ax in Beethoven's First Piano Concerto with MTT on November 3, violinist Pinchas Zukerman will join conductor James Conlon on January 12 for Bruch's Violin Concerto and pianist Hélène Grimaud will perform Ravel's Piano Concerto in G with conductor Mark Wigglesworth on March 16.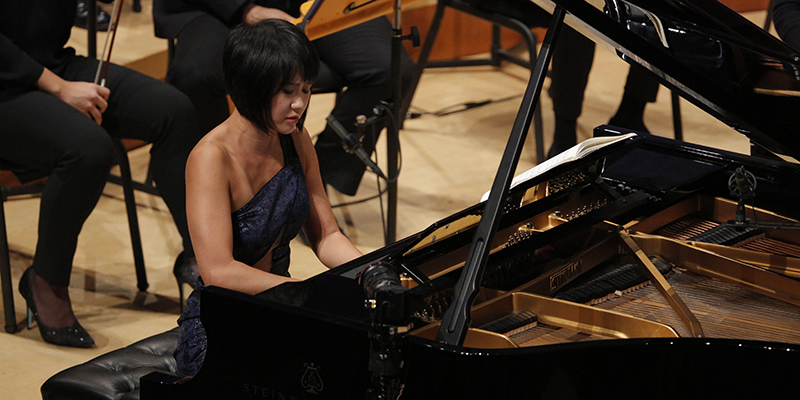 Yuja Wang returns in May 2019 before traveling with NWS to Carnegie Hall
At the New World Center, we'll welcome more celebrated artists such as conductor Osmo Vänskä and pianist Inon Barnatan for a concert dedicated to Schumann and Mendelssohn; violinist Christian Tetzlaff will perform the Ligeti Concerto; conductor Roberto Abbado will lead Beethoven's Symphony No. 7; conductor Bernard Labadie helms two performances of music by Handel, Haydn and Mozart; conductor Peter Oundjian will lead Brahms' Second Symphony; and, for the Season Finale, pianist Yuja Wang returns after her mesmerizing performance earlier this season.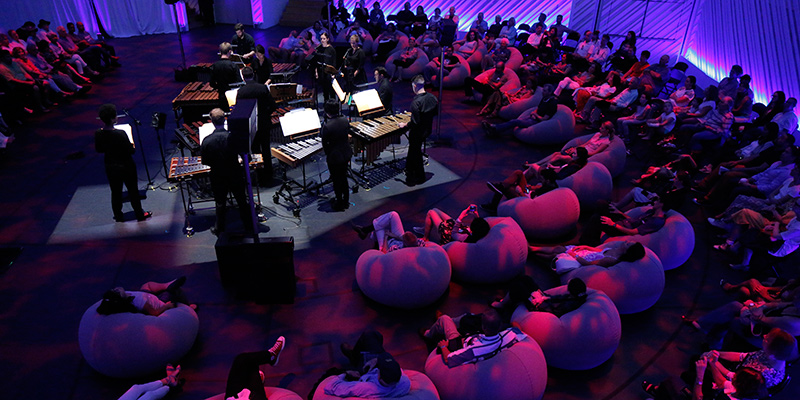 NWS Percussion Consort performance at the New World Center
The NWS fellowship program is dedicated to the exploration of new music, performing contemporary repertoire across most chamber and orchestral programs. Next season we will explore the Sounds of the Times with conductors Bradley Lubman and Matthias Pintscher, who will lead a performance of his own mar'eh for Violin and Orchestra on February 16. The season will feature two U.S. premieres: Gavin Bryars' New York on September 29 and David Lang's harmony and understanding—a work for orchestra and audience and a co-commission with the Lucerne Symphony—on December 8. The world premiere of a co-commission between NWS and Carnegie Hall by Julia Wolfe will take place at the New World Center on April 26 before NWS's Carnegie Hall performance of it on May 1, 2019. 

POPULAR ANNUAL EXPERIENCES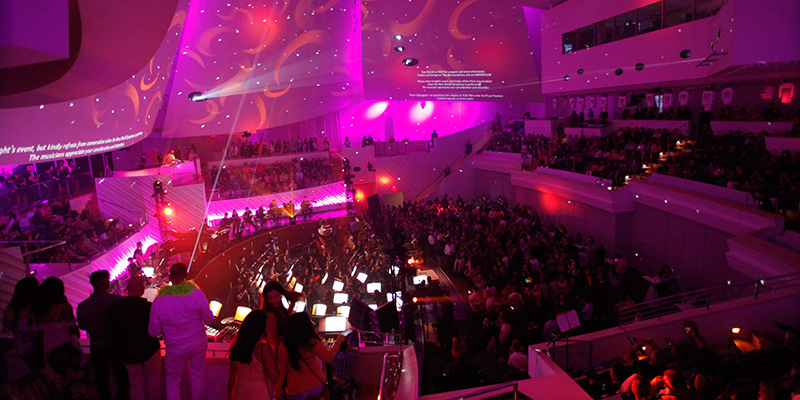 Late Night at the New World Symphony
We will continue our explosive Late Nights at the New World Symphony next season with two performances on November 9 and February 1. Plan to make special memories with your young loved ones at NWS's Concerts for Kids—designed for ages 4-9—on November 11 and March 31. And our annual Gala will be held Saturday, March 2 at the New World Center.

THE FULL FELLOWSHIP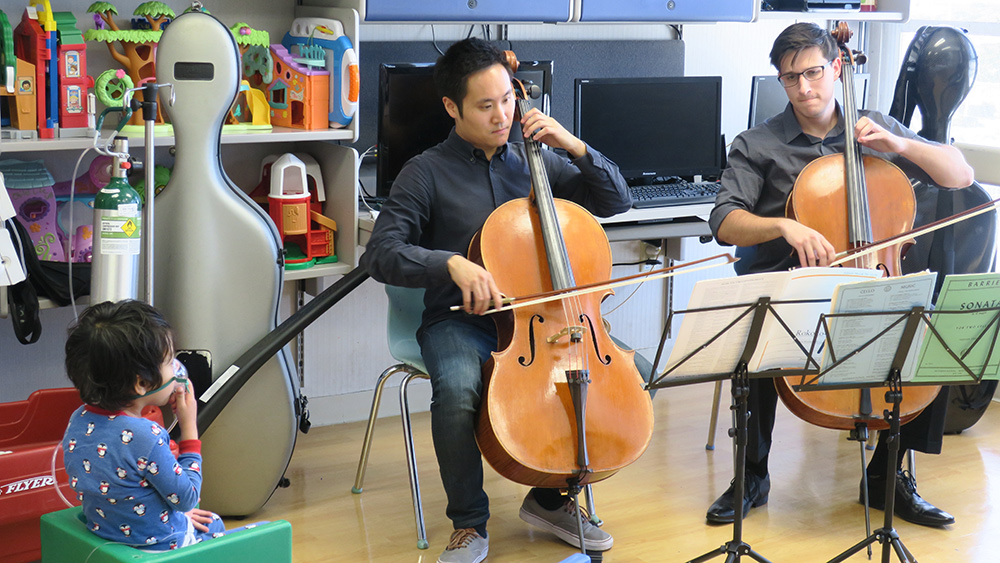 NWS Cello Fellows perform at Holtz Children's Hospital at Jackson Memorial
Next season's over 60 performances are only one part of the NWS fellowship program. The Fellows will engage local, national and international communities through a myriad of educational outreach activities and also participate in NWS's Independent Musician curriculum, an entrepreneurial training course designed for careers in classical music.  
COME BE INSPIRED
Call our Box Office at 305.673.331 to find out how you can be part of our 2018-19 season!
---