News
September 21, 2016
NWS to present at Technology Exchange 2016
Sunday, September 25 is the first day of Internet2's Technology Exchange—"a convening of technology visionaries, including chief technologists, scientists, engineers, architects, operators and students from around the globe." This annual meeting is an opportunity for the higher education and research community to come together for three days of demos, tutorials and conversations about where we are headed in the realm of collaboration over information networks. This year's meeting is right here in Downtown Miami, hosted by the InterContinental Hotel—a fitting location as it has been technologically impressing us with giant LED dancing figures for years.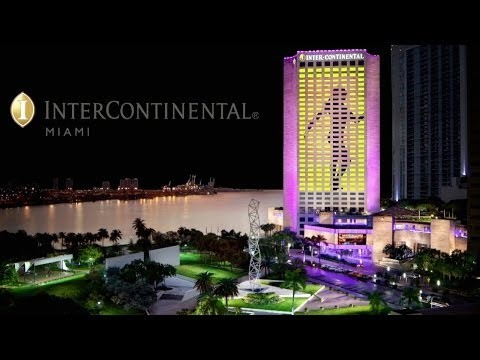 John Henry Dale, NWS's Manager of Distance Learning and IT, and I have condensed 10 years, or 12,480 hours, of work and research into a four-hour presentation that will showcase nearly every tool we've used in that time. We will doing deep dives into DVTS, ConferenceXP, H.323, Ultragrid and the incredible LOLA (short for Low Latency), which allows performers to play synchronously with full video and audio fidelity across thousands of miles. Other topics will include network troubleshooting and a peek into the future through our experiments in Mixed Reality, 360-degree video and 3D audio technologies. It's sure to be a packed 4 hours after which we look forward to hearing from other presenters about their work in fields like cyber security, geological sciences, medicine and optical networking. It will surely be a full and rewarding workshop that will help us steer the next 10 years of research and technological exploration at NWS. 
We are thrilled with the opportunity to share the groundbreaking work we do at NWS. The breadth of technology we use is a testament to our commitment as an artistic laboratory of the 21st century. We understand that ensuring a sustainable artistic community requires using all means available to connect with our collaborators and audience. We look forward to the opportunity to teach others about the tools we employ and how we use them, and sharing what we learn with you. 
Justin Trieger
Director of New Media and Distance Learning
---