News
July 14, 2017
NWS welcomes Africa's Mandela Washington Fellows to New World Center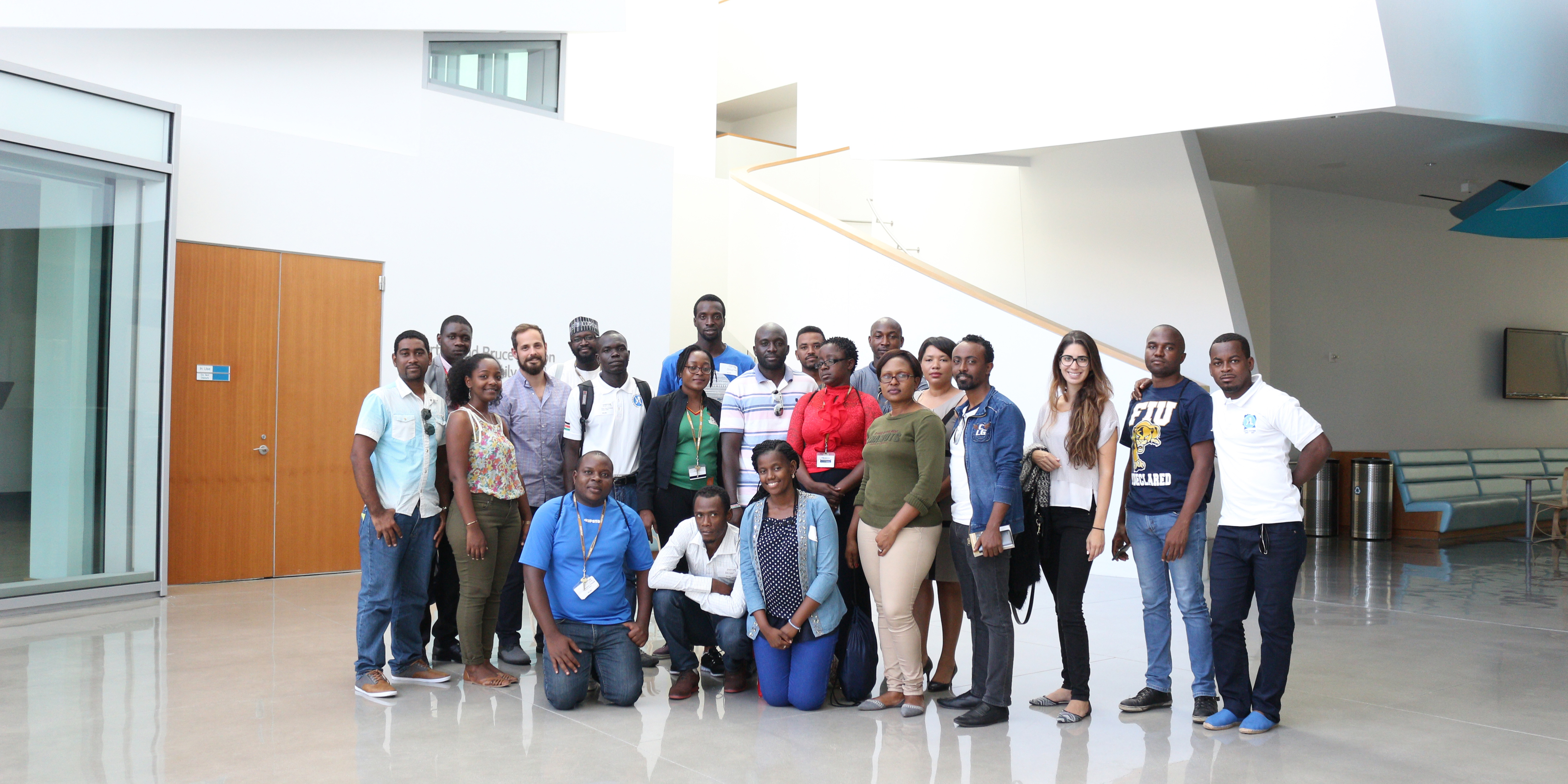 On Thursday, July 13, the New World Symphony welcomed several participants of the Mandela Washington Fellowship for Young African Leaders to the New World Center during their residency at FIU. Hailing from countries across sub-Saharan Africa, the Fellows are mid-career professionals committed to improving their home countries and establishing strong ties between Africa and the United States.
The Mandela Washington Fellowship for Young African Leaders is the flagship program of the U.S. Department of State's Young African Leaders Initiative (YALI). Through this initiative, Africa's brightest young leaders in the business, civic and public sectors spend six weeks in residence at U.S. colleges and universities to connect with Americans and deepen their knowledge of business and entrepreneurship, civic leadership, and public management. The Fellows will also join together in Washington, D.C. for a summit hosted by U.S. leaders from the public, private, and non-profit sectors before returning to their home countries to continue their work.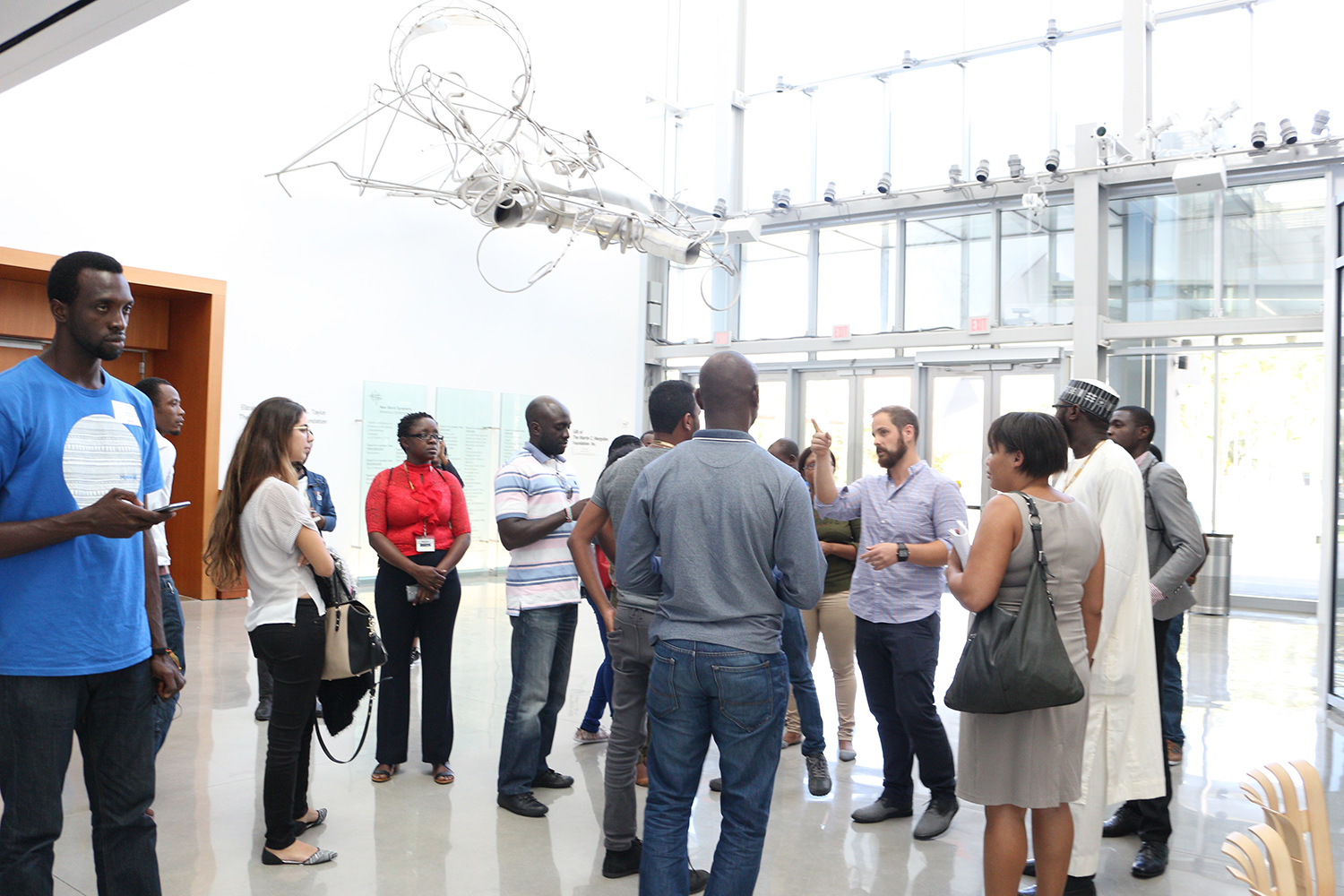 The group met with NWS's Director of New Media and Distance Education, Justin Trieger, who along with NWS's Assistant Vice President for Audience Development, Marte Siebenhar, and Director of Information Technology, Luis Quintero, served as a Peer Collaborator for the program.   
"Being selected as a Peer Collaborator for the Mandela Washington Fellows is a huge honor. I can't think of a better opportunity for our NWS collaborators and my peer leaders in Africa to learn, expand our perspectives and gain new insight on how we are all tackling huge civic and social issues on both sides of the world," said Marte Siebenhar. "Knowing what a big role culture plays in the life of any great city, bringing the Fellows here to experience the state-of-the-art New World Center was an important way to share what I do, and to aim to open up new pathways in our cross-cultural experience. Discussing the intersection of community, arts, education and technology with this amazing group of leaders allowed us to show, not tell, how NWS is building bridges of understanding and engagement in our community. I hope that the conversations the tour sparked will inspire a greater sharing and enhancement what all of us are doing in the world."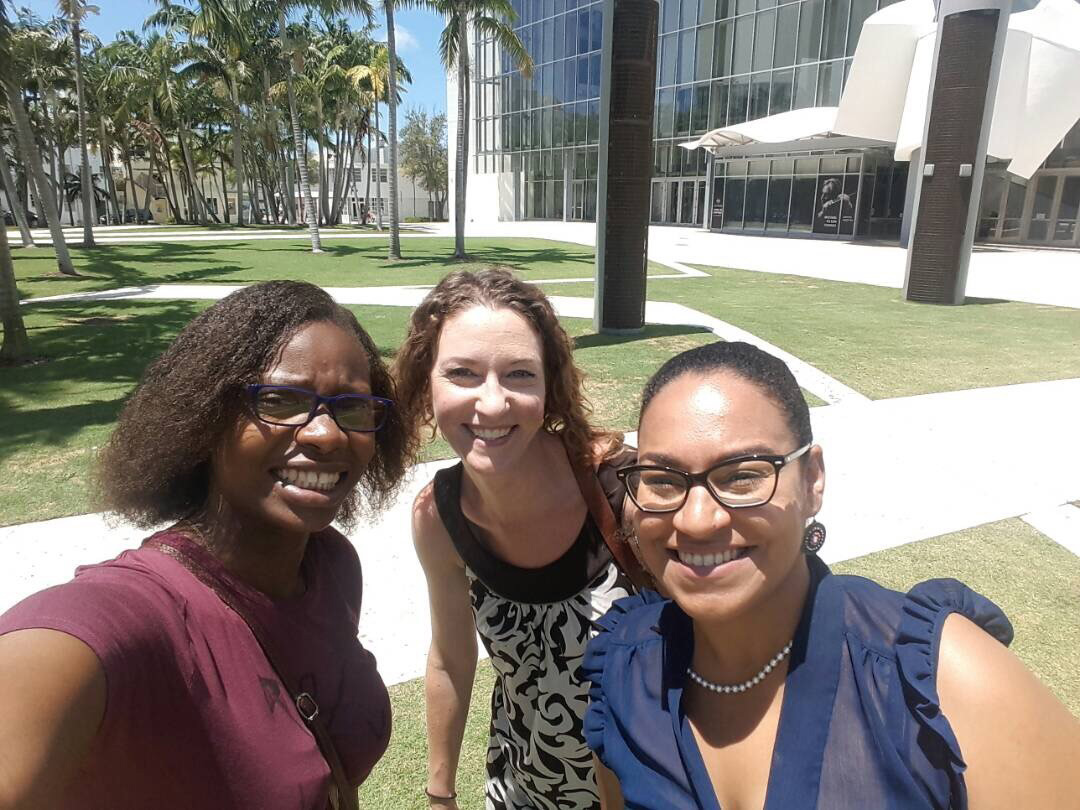 Marte, pictured here with Mamie and Yasmine in SoundScape Park, said Peer Collaborators are matched based on career interests, fields of study and experience. "Aside from expanding our global professional networks, we are gaining insights into African trends in our field, exploring the possibility of new projects and forging professional bonds with an upcoming African leader."
---