News
January 15, 2019
Piano Fellow to perform rare piece at Concerto Showcase
On January 26 and 27 Piano Fellow Thomas Steigerwald will perform Cosmé McMoon's Rondo espagnol as one of four winners of this season's Concerto Competition. Behind the fiery 20-minute introduction to NWS's Concerto Showcase concert is a 70-year-old tale of mystery and a composer who garnered fame as the accompanist for the world's most famous bad opera singer.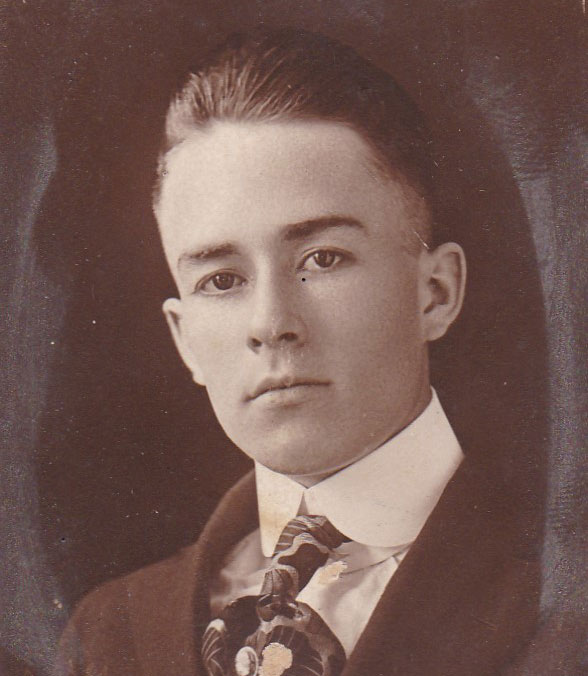 Cosmé's name might not immediately ring a bell, but actor Simon Helberg's Golden Globe-nominated performance as Cosmé in the 2016 film Florence Foster Jenkins might.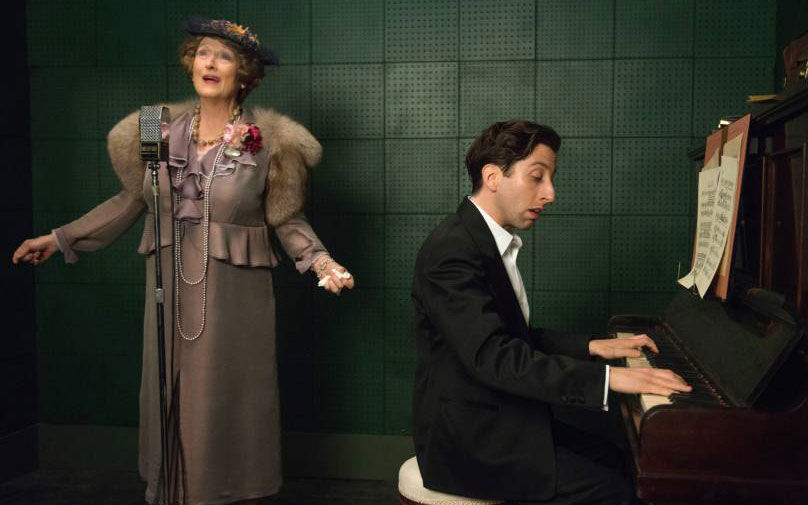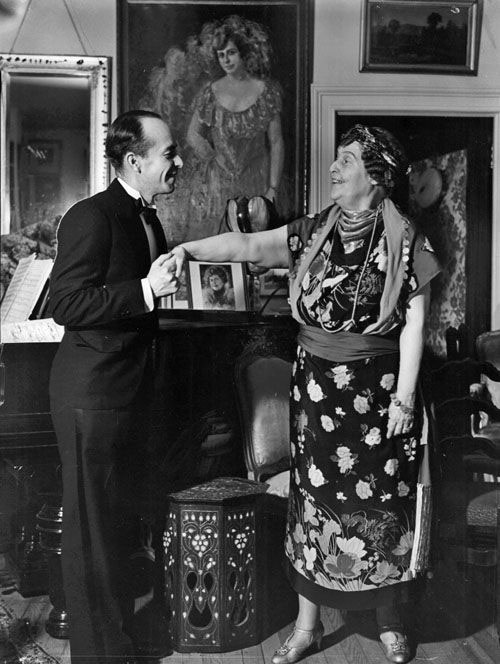 Cosmé McMoon with Florence Foster Jenkins
Beyond being a superb pianist, Cosmé was also a composer with Jenkins herself performing some of his songs during their time together. In the early 1940s, he was set to tour and may have started composing his Rondo espagnol to show off his own abilities as a soloist, but the tour was later cancelled due to WWII. The manuscript was found in his attic by family following Cosmé's death in 1980.
Although he finished writing the work in November of 1948, Rondo espagnol didn't receive its world premiere until nearly 70 years later, on October 28, 2018, when NWS Piano Fellow Thomas Steigerwald performed it with the Youth Orchestras of San Antonio.
"I came to learn of the piece through my pre-collegiate teacher from San Antonio, Kenneth Thompson, who heard that Cosmé McMoon's grandnephew, Mark McMunn, was looking for a young pianist to champion the piece," says Thomas. "My teacher recommended me for the spot and I got to meet Mark and play for him in person. Mark thought Cosmé would have loved my playing and picked me to premiere the piece."
"It's an exciting and uplifting work, with many musical flavors and styles. You can hear romantic melodies and harmonies that feel schmultzy enough to belong in the Hollywood forties, and there are some New York ragtime moments. It has several passages that hearken to other specific piano concerti, including Liszt, Tchaikovsky, Grieg and Rachmaninoff. It even has an impressionistic section reminiscent of Debussy's harmonies. And most notably, Cosmé draws on the sounds of Mexico from his childhood for several melodic sequences. All of these varied aspects impart a sense of wonder and delight at all of the different types of music that there is too hear!"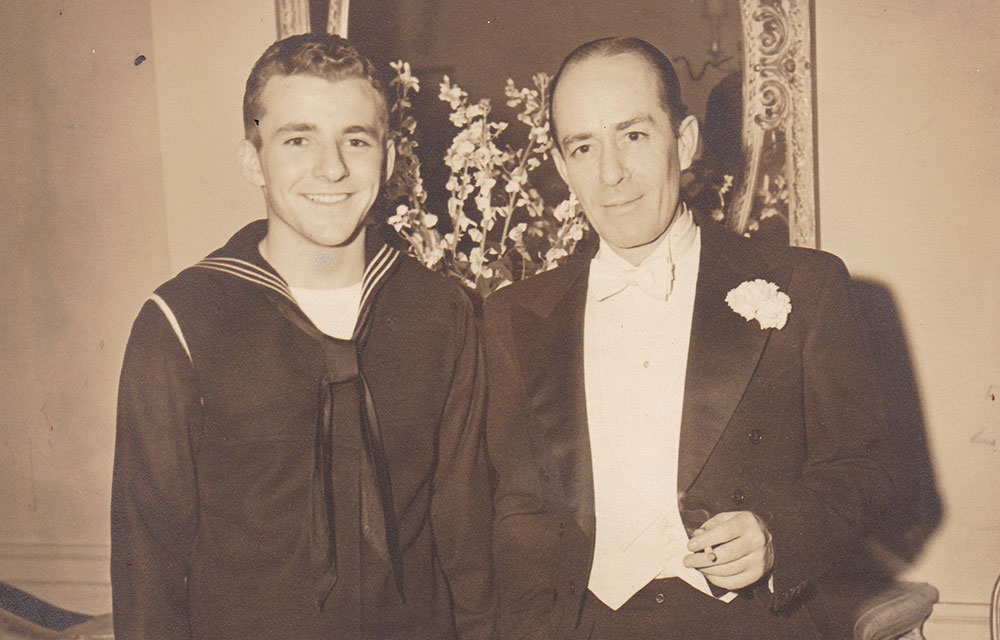 Cosmé McMoon with unidentified soldier 
"My uncle would have loved Thomas's sound and especially his technique," says grandnephew Mark McMunn. "Having heard Cosmé play many times, I can tell that Thomas possesses the required intensity of commitment to perform the piece at both the technical and interpretive level just as Cosmé would have.

When Thomas auditioned for me it did not take me very long to realize that he was the one that could play the piece as Cosmé meant it to be played. It gives me and my family great satisfaction that Thomas is in the first rank of rising young American pianists and will be performing the piece again with NWS later this month.

Most importantly though, on behalf of the entire McMunn family, I want to express our deep gratitude to NWS for providing Thomas the opportunity and venue to perform Cosmé's work to a wide audience. If Cosmé were still living, I know he would also extend his thanks and admiration to NWS for what they have accomplished to foster: the preservation of great music and to provide a place for rising music performers to perfect their skills.
Mark McMunn shares more about his uncle in this Biographical Sketch:
Cosmé McMoon was born on February 22, 1901 in the northern Mexican town of Mapimi, Durango. Very early it became clear that Cosmé was a gifted pianist. His first teacher was his cousin Manuela McMunn, a fine pianist herself. When Manuela could not teach him anything new, Cosmé studied with new teachers to advance his skills. History intervened with the onset of the Mexican Revolution, and in May 1911 10-year-old Cosmé and his family left Mexico for the United States to escape the escalating violence. The family arrived in San Antonio, where they had relatives who could take them in until they could resettle and start new lives. Cosmé would go on to graduate from the Main Avenue Academy, now Fox Tech, around 1919. It was at this time that Cosmé would change his last name to McMoon; he decided that it would be easier to change his name, so that his written name would match its customary Mexican pronunciation. Soon after graduation from high school, Cosmé left San Antonio to study with some of the great pianists of the day, including Arthur Friedheim and Joseph Hoffman, in New York city.
In New York, during the early 1920s, Cosmé made a modest living teaching piano while continuing his studies in music. Sometime during the later 1920s, Cosmé met Florence Foster Jenkins, the famous tone-deaf soprano, and their association would last for more than 20 years. During all of that time, Cosmé continued to teach and compose music. He wrote several pieces specifically for Jenkins, which she performed in several of her recitals over the many years of her career. Two of Cosmé's songs were featured in the 2016 movie Florence Foster Jenkins, with Meryl Streep performing in the title role. His most well-known performances were as her accompanist. Their most famous performance together took place in October 1944 at Carnegie Hall. Cosmé's long association with Jenkins would sadly come to an end one month after the Carnegie Hall performance, when she had a heart attack from which she never recovered.
For the remainder of his life Cosmé continued to perform, teach and write music. In his 50s Cosmé became an amateur bodybuilder; he was still working out well into his late 60s. His bodybuilding interest led to meetings with well-known bodybuilders of the time. There is a well-circulated photo of Cosmé being lifted up by Arnold Schwarzenegger and Bob Birdsong at a 1974 "Mr. Physique" competition at Madison Square Garden at which Cosmé was a judge.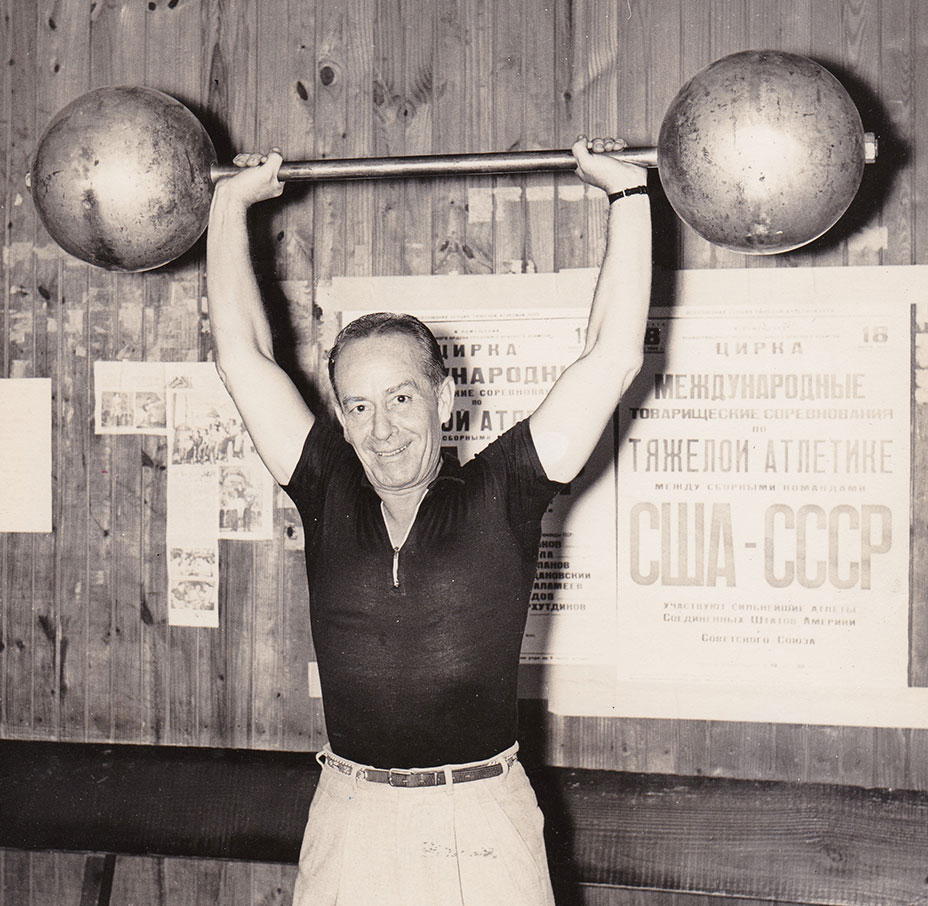 He was a master chess player, fascinated by mathematics. The harness races at the Meadowlands gave him an outlet to apply his mathematical predictions, providing him a fun diversion and occasionally a big win. He lived out his last years quietly in uptown Manhattan, very independent until his last days. In the summer of 1980, ill with pancreatic cancer, he was brought to San Antonio by his family. He would pass away two days after arriving in San Antonio, on August 22, 1980. At his request, he was cremated and his remains rest at Sunset Memorial Park in San Antonio.
Join us for Thomas' performance of Rondo espagnol on January 26 and 27 at the New World Center:
Saturday, January 26 at 7:30 PM
Sunday, January 27 at 2:00 PM
Essay and photos courtesy of Mark McMunn and Youth Orchestras of San Antonio.
---