News
March 27, 2018
Project 305 nominated for Innovation Award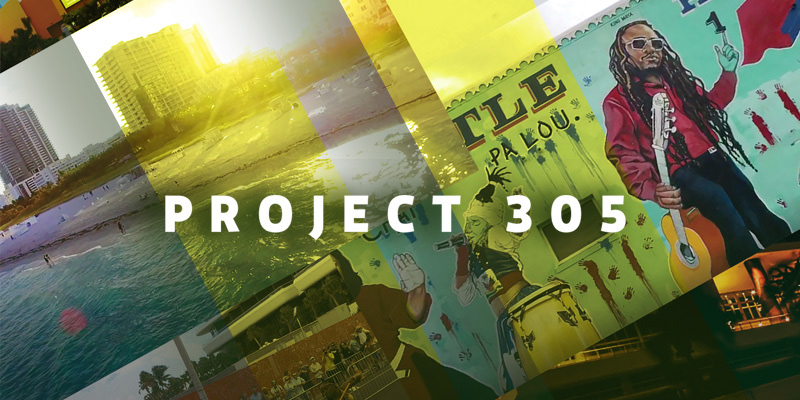 The New World Symphony's Project 305 has been honored by a nomination for a Classical:NEXT Innovation Award. This international award gives recognition to institutions and people who are doing the most to push things forward with daring yet intelligent, effective and successful "out-of-the-box" thinking, planning and action. Project 305 attracted the jury's attention with its innovative, cross-disciplinary, digital approach to crowd-sourced creation and community engagement.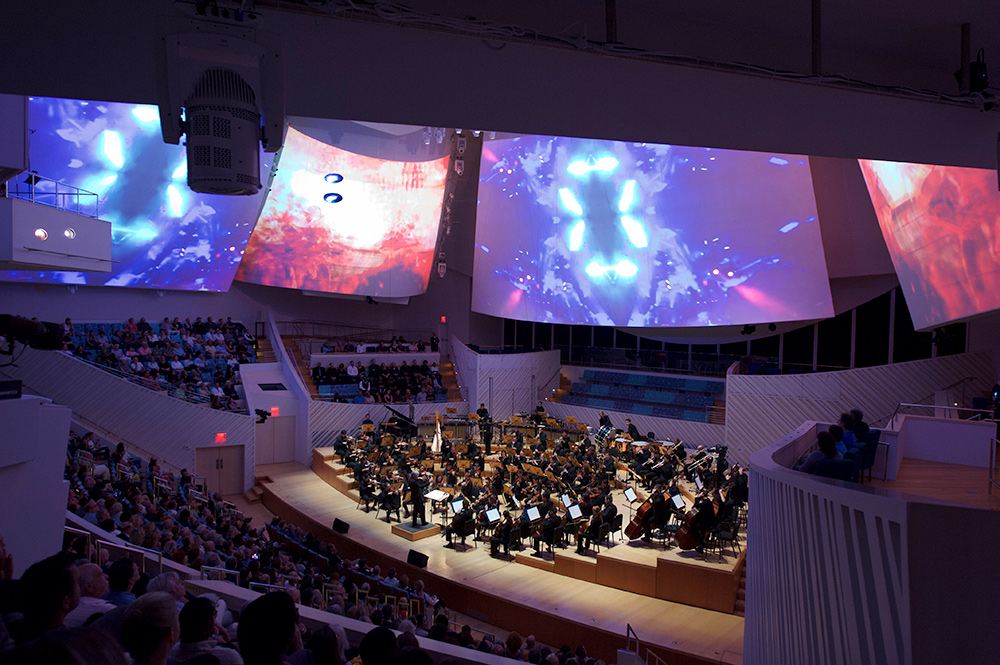 For Project 305, we invited our fellow citizens to capture and upload digital audio and video samples of their Miami. These submissions formed the source material that fueled the imaginations of filmmaker Jonathan David Kane and composer Ted Hearne. Integrating music and film, the result was a symphonic documentary named Miami in Movements. At the world premiere last October, with the video and over a thousand images spread across the five large screens at the New World Center, it became performative cinema for the audience as they self-curated their experience. Miami in Movements is an artistic work, but it goes well beyond. It embraces issues of race, class, ethnicity, wealth disbursement, sea level rise, natural disasters and community well-being. Miami in Movements is a controversial representation of our city – everyone sees something different. You can view selected clips here of three of the five screens and the orchestra: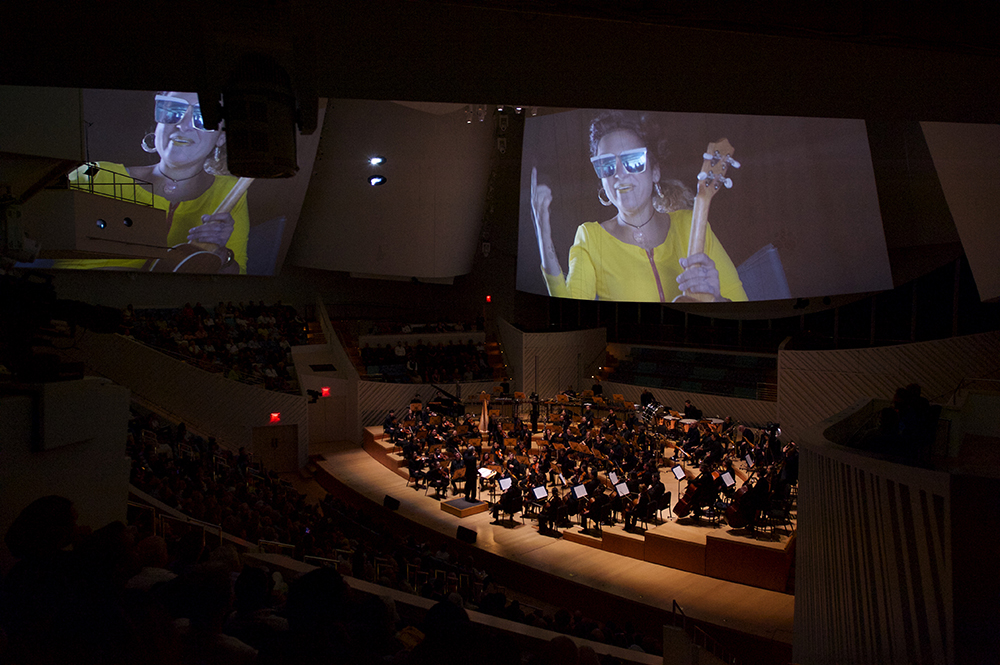 And Project 305 will continue to have impact. In April our Fellows will stage community projects in coordination with some of the 87 civic organizations that helped us encourage the capture and upload of our city's sights and sounds. Because Miami in Movements was conceived for our five-screen performance hall, Jonathan David Kane is editing the images into a one-screen version for distribution across the city. School rooms, art museums, neighborhood centers, film festivals and any place a movie can be shown will become new venues. And there are other parts to Project 305 including virtual/360-degree tours of nine Miami neighborhoods. To view these tours and for more information on the project, visit www.project305.org. 
Posted in: innovation, news, Technology
---