News
November 11, 2015
Pulse: Late Night at the New World Symphony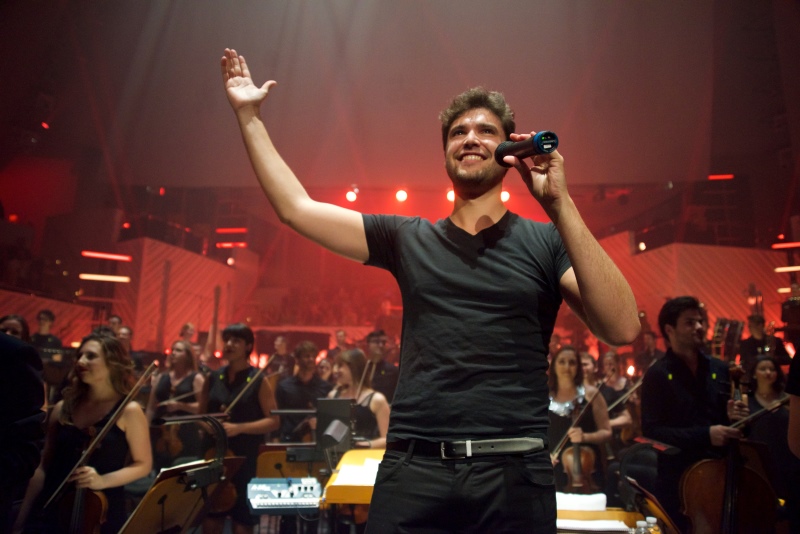 Second-year New World Symphony Conducting Fellow Christian Reif serves as both host and conductor for Friday's Pulse concert event.
The New World Center Performance Hall will be transformed into a lounge-like environment, with a large standing area in front of the stage, club-style lighting and haze, a cocktail bar inside the hall, and specially created videos for all the works on the program. Two sets by the DJ alternate with two sets by the orchestra and ensembles. Following the orchestra's second set, the event, which runs till midnight, will close with a showcase set by the DJ and band, simultaneous with an acoustical set of chamber music "Pulse Unplugged" in the SunTrust Pavilion.
We asked Christian to share his thoughts on how Pulse is both a great concert experience and a terrific party.
---
"Pulse – Late Night at the Symphony. It's an event very difficult to describe adequately. Before I conducted my first Pulse Concert last year, I was told the New World Center is transformed into a Night Club, there is a DJ, a bar, a dance floor and the Orchestra plays two sets of music. That's all true, but nothing prepares you for the real thing! It's a spectacle, a phenomenal multimedia performance of Symphony and DJ, the lighting and video effects; the concert hall transformed almost unrecognizably… simply a huge party with great people!
"This time the first orchestra set consists of pieces inspired by Jazz and Broadway Musicals, works by Bernstein, Porter, Ellington and Gershwin, with excellent soloists, the soprano Dru Rutledge and piano fellow Aya Yamamoto. We managed to get DJ Spam from the Spam Allstars to spin songs throughout the evening. The second orchestra performance features high-energy pieces by contemporary American composers. A highlight in this set is definitely the world premiere by Sam Hyken for DJ and the orchestra, featuring the Miami based cult band Spam Allstars! They will continue to play for you and I hope to see you all on the dance floor! Alternatively, you can walk over and listen to some chamber music pieces in a more intimate setting, without amplification, in "Pulse Unplugged".
"After having conducted two Pulse events, I can honestly say, there is nothing like it! It is a night that you should not miss! Looking forward to seeing you there!"
Posted in: Concerts, Events, Fellows
---